Navigating A New Wilderness: Five Steps Marketing Operations Must Take To Provide Leadership
Marketing operations' role has evolved to include unfamiliar responsibilities that are required to advance the organization mid- and post-pandemic
Marketing operations leaders should understand and embrace new facets of their role and establish a plan to propel their organization into a successful future
Forrester has identified five areas of opportunity that should drive the priorities of marketing operations leaders in 2021
One of my most memorable life lessons came in undergraduate school in the mid-1990s. I was a wildlife biology major and found myself on a team of scientists responsible for tracking the deer population on an island off the coast of Georgia. I had been given a new innovative tool to complete my task — a handheld global positioning system, or GPS. It was so new that each time I said "GPS," I had to stop and think about each word in the initialism to remember the respective letter.
This GPS unit was big and yellow and had a slow-moving graphic of each satellite as it moved overhead. My job was to find evidence of the presence of deer, then write down the coordinates as indicated on the GPS. I had no idea what I was doing. The gadget was unfamiliar and I had no security that I was providing any level of the accuracy I was used to from the manual calculations and paper maps I had used before. But I did my job, wrote down the coordinates, and provided the data to the graduate students for analysis.
I received the life lesson with a shock when I got back to class the following week. In front of a large roomful of students, my professor said, "If any of you need help tracking with the new GPS units, talk with Cristina. She's the expert." As they all turned and stared at me, I tried desperately not to let them see me blushing or my jaw dropping. I had felt like a failure standing in the middle of nowhere writing down numbers off a big yellow device, but I was now the most experienced person in the room — and suddenly everyone was relying on me to share my knowledge to advance the cause.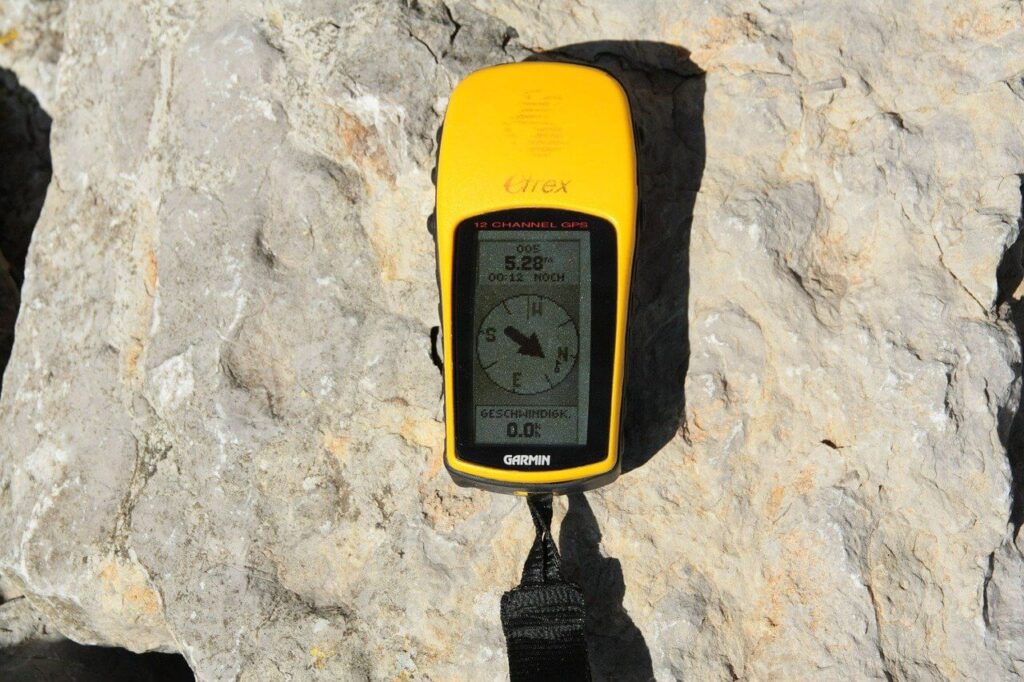 Does this scenario sound familiar to any marketing operations leaders? Maybe you've never tracked deer, but I'd be willing to bet you're finding yourself mid-pandemic, post–market shifts, in the midst of an economic downturn with all the eyes of your organization on you — depending on you to lead the company out of the crisis.
Especially now, you're the most experienced person in the room when it comes to technical know-how, access to data, and marketing process agility. But you'll have to deliver in an unfamiliar world, using tools and processes you may not yet feel comfortable with. Your role has evolved and you're walking into uncharted territory. Here's how you need to adapt in your job that's suddenly changed:
Embrace customer obsession. If you're in operations, perhaps it's been a while since you last spoke with external prospects or customers. But this year, in a tough economy, the most customer-obsessed organizations will be the ones who grow. Customer obsession extends through marketing operations, so you must consider customers and prospects at the center of everything you do. Your company will likely shift its focus to customer retention and growth. To support this, expand your dashboards to include customer obsession metrics by partnering with other teams that gather these measurements (e.g., customer satisfaction, customer ROI, customers' perceptions of the ease of doing business with your company).
Orchestrate more frequent, iterative planning and budgeting. Last year's plan is no longer valid, some of the tactics you've used to drive demand before (e.g., live events) may no longer be available to you, and your budgets may be tightening. You must reconfigure the planning process and organize all its participants to make necessary adjustments, maintaining flexibility as the markets change.
Be intelligent about market changes. Marketing operations has historically been responsible for marketing performance metrics while portfolio marketing has provided market and competitive intelligence data. This year, historical performance data won't tell the whole story. You need to bridge the gap between the two data sources and strengthen the working relationship with portfolio marketing to ensure executive staff is seeing the full picture.
Enable agility. Businesses are now requiring fast adjustments. You may have thought about using agile methodology before, but now you can no longer wait. Your company will require you to provide guidance on the best use cases for agile, may want you to stand up a project management office, or minimally will ask you to improve processes to allow for a nimbler marketing function.
Drive demand as needed. Wait … what? "I'm not in charge of that," you might say. But the reality is that with the advancement of technology, marketing operations may be the most experienced team to identify and justify investment in technologies that can drive growth (e.g., personalization, chat, intent monitoring), deploy those technologies, and maintain them over time to get the most value from them. This requires tight alignment with the demand management team and a clear understanding of the company's campaign objectives.
How will you embrace your new role and lead your organization? Maybe you've never had a marketing operations plan before. This year, having one is more important than ever. We've put together a list of five planning assumptions that you should consider when developing your plan. Each planning assumption is coupled with the actions you should take to achieve success. Find the guide here.
Dive deep into the trends that will shape the future of B2B marketing and connect with marketing innovators and thought leaders. Learn more about B2B Summit North America from May 3-6, 2021.
Categories