Happy Penguins: Nine Ways to Integrate Chat for B2B Demand Creation
Online chat is a conversational experience with buyers and customers that supports multiple functions within the B2B organization
The choice of chat operator and platform should depend on objectives and desired user experience
Chat supports lead qualification through not only the chat interaction, but also the conversion path that follows
Here's an excerpt from a recent conversation I had with a chatbot:
Me: Knock knock.
Bot: Drink milk.
Me: No.
Bot: Happy penguin.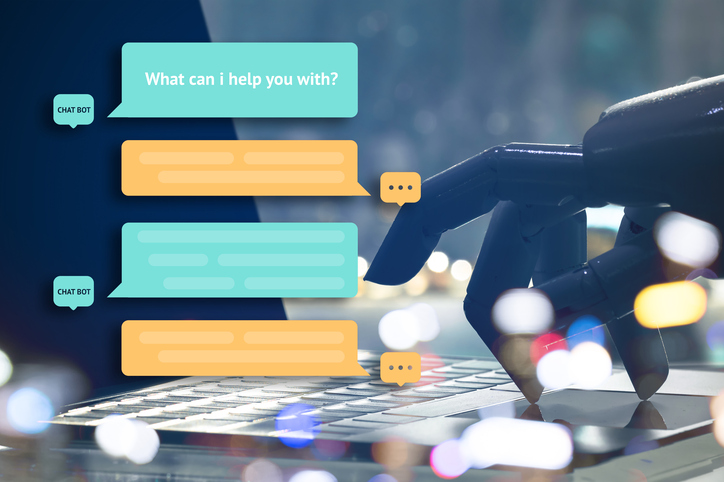 Nonsensical as this interaction may seem, the chat operator — a bot — served its purpose: to entertain and engage.
Whether it's a human or an algorithm on the other end, chat sessions enable a one-on-one conversational experience in real time. Chat can support multiple functions within the B2B organization, such as customer service, sales enablement, demand creation, internal collaboration and tech support.
Integrating chat and its underlying technologies, logic and messaging workflows into the B2B marketing mix can support conversion optimization goals for attracting, engaging and qualifying leads. Chat sessions may be facilitated through a live interaction with a human operator or a bot powered by rules-based logic, basic machine learning or artificial intelligence.
The type of chat operator and platform on which the conversation takes place depends on business objectives and the desired user experience. Chat can be leveraged within common platforms and delivery mechanisms in support of demand creation goals, including integrating chat into the website or mobile apps, third-party messaging apps and SMS. When designing the chat experience, B2B marketers should consider the user's path and how they arrive at chat, the platform where the interaction is taking place, and the user expectations and information requirements.
Hello? Attract Visitors and Leads With Chat Offers
First determine where the chat interaction will be initiated. Common approaches include the website, mobile apps, social platforms and user communities. Consider how the offer to participate in chat may be used to create awareness for a brand, like offering a conversation with a theme-based chat bot for educational or entertainment purposes. In the B2B marketing mix, chat can help attract leads and put them on the best path to conversion.
Online chat. Depending on audience and tactic mix, the opportunity to engage in a live chat session on a B2B organization's website may be packaged as an offer (e.g. "ask an expert") and promoted through other delivery mechanisms (social, email, paid media) to raise awareness and drive traffic to the website.
Messaging apps. Because these are third-party apps, users are already aware of them and engaging in these spaces. The key is in selecting the messaging apps most likely to reach and be utilized by the target audience.
SMS. Placement of offers such as text-to-ask in strategic locations online and offline helps to raise awareness and drive action, whether that response takes place via SMS or through online search resulting from eyes on the offer.
What's Next? Engage and Motivate Buyers
By definition, a chat is a conversation. Therefore, it's well positioned as a mechanism for driving engagement and supporting prospective buyers as they self-serve information. Each question and answer during the chat session affects the next best action in the buyer's journey:
Online chat. Online chat offers the ability to have a conversation in context of the content the visitor is engaged with. Use that conversation to drive continued engagement deeper into the website, and with online tools such as ROI calculators, polls and quizzes.
Messaging apps. Brands with a social media presence should be expected to be responsive to questions and customer support requests sent through native messaging apps like Facebook Messenger and newer messaging platforms like WhatsApp and WeChat. Consider the specific capabilities offered within the platform, how they map to program objectives and available content (assets, scripts) to support those interactions, and overall platform adoption within the target audience segments.
SMS. SMS can be used to deliver timely push notifications to opted-in users on the basis of preferences. Short conditional surveys designed to capture a one- or two-word response following a customer service or other interaction may also be successfully delivered via SMS. Users must be able to consent to SMS communications, indicate the types of messages they agree to receive, and adjust those preferences at any time.
What's the Score? Capture and Qualify Leads
Chat interactions and their output should also be considered for implicit or behavior-based lead scoring. Chat supports qualification not only through the chat interaction, but also the conversion path that follows:
Online chat. Leverage and promote content assets relevant to chat topics. Encourage subscription to the email list, drive engagement in social spaces or offer interactive content assets.
Messaging apps. Though many of these apps offer the ability to share files such as images, video and documents, they are best leveraged as a means for providing quick answers and bits of information, pointing users to specific pages on the website or other online properties optimized for conversion.
SMS. Use SMS opt-in codes and text-to-chat/text-for-offer to initiate the interaction. Due to the limited space in SMS and the need to include opt-out language in addition to copy, direct users to a short, mobile-optimized landing page and form to capture additional lead data for segmentation and continued engagement.
The introduction and use of chat should be determined by audience fit and preferences, as well as delivery mechanism fit based on offers and goals. Integrate chat with demand creation campaigns and tactics to trigger proactive interactions based on behavior, such as visiting a certain web page or time spent on that page. Build chat workflows and scripts for common questions and answers, and set specific and measurable goals for chat that map to overall business goals. Learn how to leverage chat and other digital tactics as part of an audience-centric demand creation mix with our e-book Digital Marketing Transformation: Charting a Digital Roadmap.
Categories