Predictions 2023: Evolving Risks And Recession Fears Will Redefine Insurer Strategies
By the end of 2021, it seemed that a return to normalcy was in sight for insurers — then 2022 took everyone by surprise. Russia's invasion of Ukraine and its impact on energy prices, extreme drought in food-producing regions around the world, and inflation are seemingly creating a return to 1970s-style stagflation that will ultimately hit consumer decisions about insurance. On top of this, we've seen a dramatic end to a slow-to-get-started hurricane season.
In 2023, insurance leaders will navigate turbulence unseen since the financial crisis of 2008. Insurance cover will shrink or disappear as consumers and small businesses face cash-flow pressures. Tech teams will batten down with less fulsome budgets and greater regulatory scrutiny of the very technology that is most likely to help them thrive through 2023: AI. Meanwhile, recession reality will come home to roost in an evaporating IPO market, with many insurtechs exiting the market through wind-downs, roll-ups, or carrier acquisitions.
Here's a closer look at a few of Forrester's 2023 predictions for insurers:
High inflation plus weather-related losses will push carriers to pass higher costs on to consumers. We see those customers pushing back and policy lapses rising next year — in fact, policy lapses will increase by 20% as customers tighten purse strings.

Smart carriers will look to right-size coverage with

subscription-based,

on-deman

d,

by-the-bite

, and buy-now-pay-later

premium programs.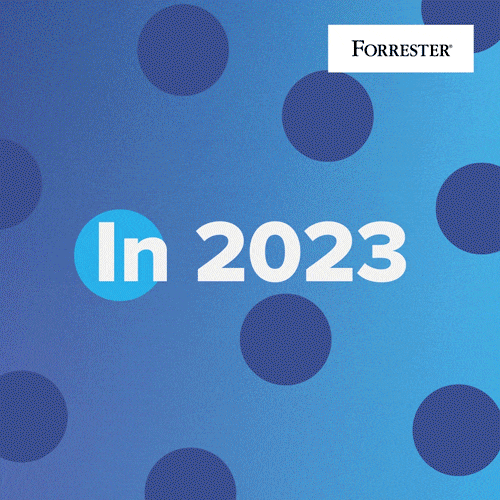 Carriers will curtail increases in their IT spending in an effort to reduce costs. The cuts will not be uniform, however. We'll still see investments in areas likely to create efficiencies, such as smart automation and robotics.
Carriers will get some competitive relief as insurtechs exit a tough market, either through a sale to their larger, more established competitors or through a wind-down. Though insurtech investment reached an all-time high in 2021 — due largely to the digital transformation of insurance during the pandemic — that funding is now drying up. In 2023, look for the strong (or well funded) to buy the weak.
Insurers have seen dramatic changes in recent years, and 2023 will be no different. Forrester clients can read our report to explore our insurance industry predictions in more detail and join our webinar on Thursday, December 1 at 11 a.m. ET, where we will discuss our 2023 predictions.
For more guidance on navigating the changes ahead, please reach out to schedule an inquiry here. Not yet a Forrester client? Get in touch.
Related Forrester Content