Redefining Influencer Marketing: Key Insights For B2B Marketing Leaders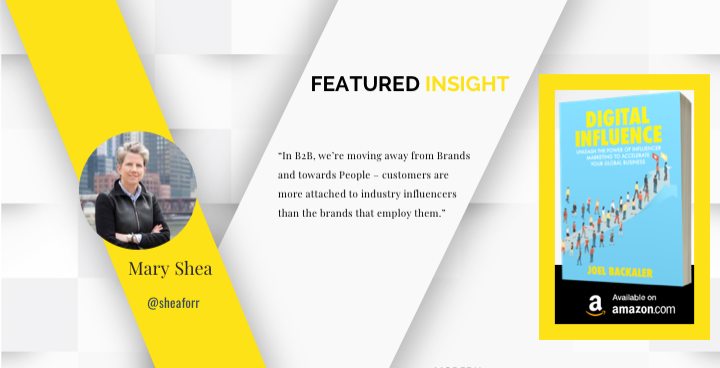 Influencer marketing is often characterized as a trendy tactic for B2C marketers to tap into the far-reaching audiences of the Insta-famous. As a result, the practice regularly receives negative coverage for short-term-oriented, poorly executed B2C campaigns where consumer brands pay vapid lifestyle influencers outrageous sums in exchange for questionable ROI.
There's no doubt that the rapid development of technology-enabled influencer marketing in recent years means that very few companies have mature, established teams in place to manage it effectively. Brigitte Majewski says it best in Joel Backaler's new book, Digital Influence: Unleash The Power Of Influencer Marketing To Accelerate Your Global Business: "The current influencer marketing landscape across brands, agencies, and software vendors is a mess."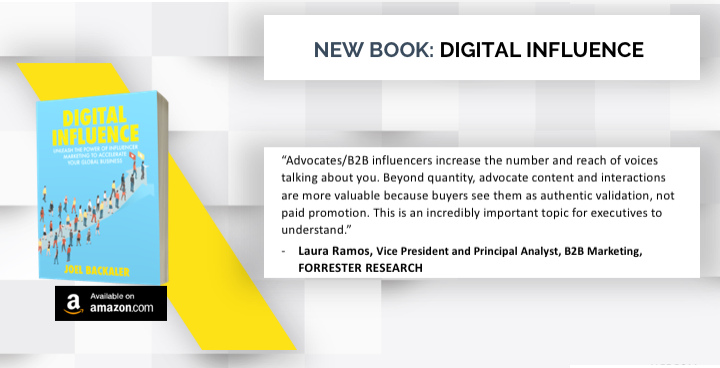 In the B2B world, where Laura Ramos and I spend our time, influencers have always been around — we just call them "analysts" or "bloggers." There are several factors contributing to the increase of influencer and advocacy marketing in the B2B space. Self-directed business consumers turn to digital content, peers, third-party experts, and other sources to investigate vendors and validate their decisions. In addition, business consumers trust brands less these days and want more authentic interactions. A recent Forrester survey confirms that advocacy marketing is on the rise: More than 50% of B2B firms have increased their influencer budgets in 2018.[i]
It is for these reasons that Laura is undertaking new research on the state of B2B influencer and advocate marketing today and is in the process of refreshing her pivotal theory of the four advocate marketing personalities to account for the market changes that have taken place over the past two years. You can expect to hear more about Laura's findings regarding the current state of play of B2B advocate marketing at Forrester's B2B Marketing & Sales 2018 Forum in Austin, Texas, this October 25 and 26. My suggestion? Book your tickets now.
[i] Source: Forrester's Q3 2018 B2B Customer Influencer Marketing Online Survey
Categories