Reflection On Web Summit 2018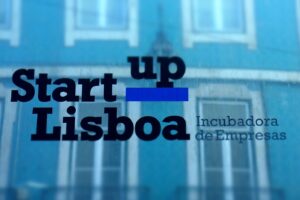 Web Summit took place for the third time in Lisbon earlier in November. Over the years, Web Summit has become one of the leading global conferences to discuss everything technology. The large presence of startups and fast pace of presentations across many different stages give Web Summit a particular edge. It is impossible for a single person to present a comprehensive overview of Web Summit, given its scale and diversity. From my subjective perspective, the key observations during the event were that:
Critical voices regarding claims of objectivity of data are getting louder. Of course, everybody was talking about the importance of data and the growing role of algorithms to analyze data. At the same time, the number of critical voices that warn of a naivety in the dealings with data is growing. For instance, Nir Wegrzyn of BrandOpus pointed out that people post-rationalize behavior and invent reasons why they think the way they do. Cassie Kozyrkov of Google echoed this view when stating that people can only tell you what they think they think. She underlined that there is a layer of subjectivity reflecting the people that "train" computers. Christian Beedgen of Sumo Logic also stressed the inherent biases and the subjectivity of people who design machine-learning algorithms. Beedgen stated that greater data reliance will not solve the problem of subjectivity. For me, these perspectives indicate that the age of "data ethics," which define how to manage data, is just beginning.
First industry use cases for quantum computing are emerging. Quantum computing is edging closer toward real use cases. D-Wave Systems' Bo Ewald shared such use cases beyond finance in the pharmaceutical, healthcare, automotive, and manufacturing sectors. In addition to known quantum computing customers such as Lockheed Martin, Google/NASA, and Los Alamos National Lab, companies like Volkswagen have started to experiment with quantum computing. Volkswagen's Martin Hofmann shared insights about using quantum computing to predict traffic outcomes. Use cases could include predicting a traffic jam before it occurs; setting the right speed for autonomous vehicles to optimize traffic flow; or informing taxi dispatchers where they should send their taxis one hour in advance of the actual demand spike.
Enterprise collaboration is increasingly part of cultural transformation. Slack's Cal Henderson stressed that the collaboration between employees will be less and less about communication between two individuals. Instead, it will be increasingly between people as part of a team and between teams. This observation has big implications, as every company, large or small, works as part of smallish teams. As a result, different teams increasingly buy collaboration tools from different software vendors. New forms of collaboration are part of the wider cultural transformation. New forms of collaboration have far-reaching implications for many critical business activities, including creating a service and experience mindset, open innovation, and employee engagement. The rise of instant messaging in the consumer space is transforming customer service. For instance, Booking.com's Gillian Tans highlighted how its Chinese customers expect instant feedback to interaction, having been exposed to "WeChat-speed." There was a lot of talk of bots taking an ever more prominent role of email for customer and employee interactions.
Habits and a best-practice culture can inhibit transformative innovation. Innovation is about survival in a rapidly changing world. Procter & Gamble's Alan Boehme asserted that to succeed, all traditional rules, processes, and operational and cultural frameworks must be put to the test. He emphasized that best practices often inhibit ways to innovate. Moreover, overreliance on standard elements of IT technology can be risky, as standards can make it easier for competitors to copy innovative solutions. Boehme underlined technology expertise as a key factor driving competitive advantage. Accordingly, he argued for bringing back in-house management for critical technologies. He argued for aligning IT with business lines more closely.
Web Summit remains an amazing event, despite — or because of — a degree of chaos across the conference halls. Web Summit's "mosaic approach" to conference management is still working: By bringing together a vast range of very diverse topics and speakers, a mosaic picture emerges that portrays the state of affairs of technology in the socioeconomic context. Web Summit is unique in this respect.