Interview With a SiriusStar: Heidi Kovac, CUNA Mutual Group
The SiriusStars blog series provides an inside look at how select high-performing clients use SiriusDecisions research and analyst inquiry to increase revenue, meet and exceed goals, and transform their organizations
In this edition, we feature Heidi Kovac, director of sales planning at CUNA Mutual Group
We sat down with Heidi to discuss establishing a launch strategy and redefining product launch tiers with the customer as the number one focus
SiriusStars is an exclusive community of high-performing and highly influential clients selected for their exceptional work leveraging and implementing SiriusDecisions research and advice. The SiriusStars blog series is designed to share the personal and professional world of your B2B peers. In this post, we spoke with Heidi Kovac, director of sales planning at CUNA Mutual Group.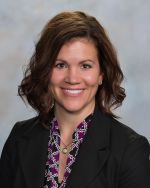 SiriusDecisions: How did you find yourself where you are currently?
Heidi Kovac: I began in sales. As the single point of contact, I had to understand all of our products. I enjoyed it but had to travel to cover my territory, so when I started a family, I asked myself, "What can I do to leverage my 12 years of sales?" I then went into sales planning, which allowed me to represent a voice of the field and the customer. This position in the organization enabled me to understand how things work behind the scenes. With that came more growth; it's been three years since I've been in a director role. I've enjoyed figuring out how we need to evolve, moving from a large portfolio system to implementing an agile methodology and collaborating more with our customers. That showed we needed to do things differently from a go-to-market perspective and put our customers first.
SD: What drives you in life and work?
Heidi: I recently read Dare to Lead by Brené Brown — this book is part of a program that involves identifying values that are core to you. I like to make connections with people, in business and family. Those interactions are important to me — where I find the energy and fuel to keep me going.
SD: What's the importance of having a well-defined launch strategy?
Heidi: We started a formal go-to-market strategy refresh 18 months ago. We evaluated the current state and what the pain points were. We found that the go-to-market process was centered on sales tools and resources, not the customer. We learned our processes were insufficient for the solutions being built.
We found that adopting a mindset to fail fast was a challenge for our sales teams and customers to get used to. Some liked the agile approach, but others wanted to make sure offerings were fully working. That meant training sales differently and messaging differently. We also discovered confusion about roles and responsibilities in the launch process. When we defined the go-to-market strategy, the word "customer" didn't show up. We knew we had to look at launches differently; it was one size fits all. We made the transition to a customer-centric company. The new launch process would bring alignment and differentiation and start with the customer.
SD: What are three elements you leveraged in establishing your launch strategy?
Heidi: The first is collaboration. Get organizational buy-in and establish cross-functional collaboration with key stakeholders.
Next is process. Take the time to dig in and understand your current state. We spent months digging into current planning — what it looked like to sales, customers and product partners — to learn what was working and what wasn't. We found our current process was focused only on the launch itself and we tended to move on to the next thing once it was completed, instead of being more prescriptive with pre- and post-launch activities.
Finally, communication. As we looked to make changes to the current launch process, we realized we needed to communicate more often and in different ways. We were in the beginning phases of a large change management effort, and communicating to those affected why we were going to change and what that meant for them was important to getting their buy-in and making them part of the journey. We had a steering committee and made sure it was our gate as we made changes to the process. We generated enough interest that people were curious about where we were and wanted to either learn more or become part of the change.
SD: You've worked with establishing product launch tiers. How will this work help the business going forward?
Heidi: What I liked about the launch process was the tiering, but also identifying key audiences. This allowed us to be prescriptive in engaging with customers. Tiering will enable us to further adopt the SiriusDecisions PMM Model. This has raised the question: "Can our tiering allow for differentiation?" Tiering will also bring earlier cross-organizational awareness of and alignment on the initiatives we have planned for the year and what they mean to the customer.
SD: Why is the customer's point of view important when determining these tiers?
Heidi: When we looked at tiers, we always thought about what they would mean to us. But tiering really hits the customer. Aligning our tier definitions to articulate what the launch means to the customer helps us better prepare for how we want to engage with the customer in the pre-launch, launch and post-launch phases. It leads us to customer-focused tier definitions and helps us with change management.
SD: When you do your best thinking?
Heidi: I love gardening. It's how I check out. It's those moments when I'm doing something I like that provide a level of activity that allows me to think about work.
SD: What's the best advice you ever received?
Heidi: To be a constant learner — be curious. If I'm not learning, I don't feel like I'm growing. Don't be afraid to ask questions. It has fueled me in my career; I've changed roles about every three years.
Interested in being featured in a future SiriusStars blog post? Email sdsiriusstars@forrester.com!