Six Steps to Successful Marketing Planning
B2B marketers often struggle to align their annual planning efforts with their business goals and growth strategies
At SiriusDecisions 2015 Summit, we introduced a redefined marketing planning process that addresses these challenges
A good marketing plan is aligned with business objectives, can be executed and is flexible enough to be effective after a change
B2B marketers often struggle to align their annual planning efforts with their business goals and growth strategies. What they frequently end up with for a marketing plan are two things: a budget that allocates resources to different functional marketing teams (such as events, Web, creative services and field marketing) and a set of disjointed activities that are little more than a list of tactics that gradually whittle down the marketing budget.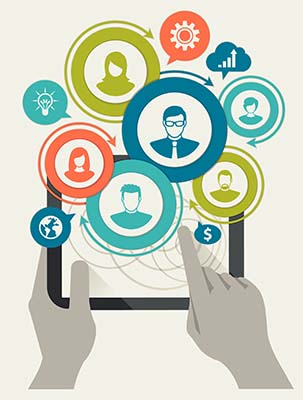 As an added bonus, because the so-called marketing plan is awful, it is easy to abandon at the first hint of trouble or after the next "Eureka!" moment that someone has regarding a fad or a missed opportunity for another trade show.
What's needed instead is a complete planning process that is rigid enough to be thoughtful, comprehensive and durable, yet flexible enough to sustain adjustments and adapt to important changes (like an acquisition or significant market change). This approach is similar to what a pilot does to fly a plane across the country: maintain a balance between steering a steady course and avoiding the thunderstorms.
At the recently held SiriusDecisions 2015 Summit, we introduced a new planning process that addresses these challenges by redefining the marketing planning process and splitting it into three steps with two phases each:
The first step focuses on deciding what marketing needs to do. It sounds simple, doesn't it? But so often, marketers jump to execution without making sure they are executing the right stuff. The result? Misalignment among sales, product and corporate leadership – otherwise known as marketing's constituency. There are two phases in this step:
Strategic alignment. Gain agreement across corporate, sales and product leadership on the scope of the marketing effort. This step includes defining where marketing efforts are focused and who is involved in the planning process.
Goal-setting. Determine where revenue (or pipeline) will be generated and which parts of it are marketing's responsibility. This step also includes establishing clarity about all the other things that marketing will do that don't directly drive revenue but need to be done.
The second step focuses on deciding what to do. This is where the campaigns are defined and budgets are allocated to both the campaigns themselves and the teams that will execute them. A good deal of the effort here involves coordinating among marketing teams to make sure there is one vision for the marketing plan and that everyone is aligned with it – even though the plan will be shaped differently across geos, solution areas and channels. The two phases in this step are:
Marketing strategy. This step consists of building the campaign plan and determining the budget and people associated with it.
Functional planning. Break the campaigns down into allocated efforts to the global, field, channel and functional teams, so they each have a view of their priorities, all of which are aligned to a consistent set of higher-level priorities.
The third step is all about execution and the role of the planning effort to support execution. The key is monitoring progress, assessing performance and making adjustments. The two phases in this step are:
Execution. Plan, manage and facilitate periodic reviews, and ensure that information is complete, accurate and actionable.
Evolution. Use the recommendations from the review processes to drive change within the existing plans, with the agility of change highest for the more tactical efforts and more gradual for the strategic elements.
The key to a good marketing plan is to make sure that it's aligned with the objectives of the business, that you can actually execute it, and that it's flexible enough to be effective after something changes. As with almost everything in business, planning is a people-intensive effort that requires communication, both frequently and repeatedly. When you have good alignment around what marketing should be doing, then getting it done is easier and more appreciated.
Categories