Supreme Court Ruling On Vaccine Mandates Doesn't Change Your Calculus
On January 13, the US Supreme Court ruled that the Biden administration's vaccination-or-test mandate for private businesses employing 100 or more workers could not be enforced by OSHA — the federal agency that covers private sector employers and workers in all 50 states.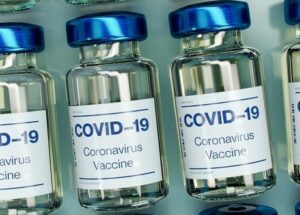 Ultimately, the ruling takes enforcement out of OSHA's hands and puts it back to states and firms themselves to decide whether to uphold the mandate. For example, Citigroup and Starbucks are among the firms implementing the vaccinate-or-test protocol to all US employees.
You Must Still Make Key Decisions
The Supreme Court's ruling removes OSHA's enforcement of the mandate for private companies (the mandate was upheld for healthcare organizations that receive federal funding), but it doesn't fundamentally change your company's calculus. In fact, a recalibration of the risks and potential impact on continuity and resilience is arguably more critical than ever. Managing the safety of employees, customers, and partners remains a significant challenge in light of repeated waves of COVID-19, including the current Omicron surge. Employers face double-sided risks in dealing with these crises; any path you take involves risks and costs. Indecision is costly, as:
The pandemic's path remains uncertain.

In mid-January 2022, the US faces record cases, soaring hospitalizations,

crashing hospitals

, and more than

1,800 deaths

a day. Yet the Omicron wave is expected to crest and decline. What comes next remains contested by epidemiologists, from endemicity to new variants and waves of infection.

Business continuity remains at risk.

Being prepared for all eventualities — including additional devastating waves — is crucial to ensuring the resiliency of your business, the safety of your employees and customers, and your continued ability to deliver goods and services.

Your ability to attract and retain talent is at stake.

The choices you make about vaccination policies will impact your Glassdoor reviews, hiring, and retention. Some employees might leave if you mandate vaccination;

Amtrak

suspended a planned mandate to avoid labor-related service interruptions from projected attrition. But many companies such as

Citigroup

have seen high (99%) compliance rates. The reverse is true, too: You might lose employees who want to work

only

among vaccinated peers if you fail to mandate.
Privileging Employee Safety Can Reduce Risk And Aid Return-To-Office Efforts
Despite the Supreme Court's action, vaccination mandates and vaccinate-or-test policies remain legitimate tools, even if they come with their own risks.
We invite clients to read our full report from October, The Business Case For Vaccination Mandates, to learn more. The Supreme Court's decision hasn't changed our conclusions or recommendations.
Related Forrester Content
Categories