Your Return-To-Office Strategy Depends Upon A Well-Defined Vaccination Policy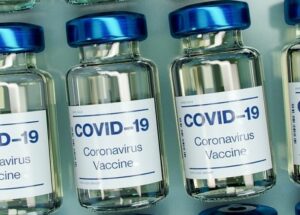 The future of work happens in a world of continuous change, with multiple shocks repeatedly challenging leaders to adapt. The pandemic is no exception: What leaders of US companies thought about COVID-19 in May 2021 was upended by a cluster of new, disruptive pandemic developments by midsummer. By September, US companies with 100-plus employees received news of new federal workplace rules from the Biden administration that would require either vaccination mandates for employees or compulsory weekly testing for unvaccinated employees. Under this framework, leaders still face an important decision: whether to mandate vaccination or to institute a weekly testing regimen for unvaccinated employees.
Alla Valente and I recently released a report, The Business Case For Vaccination Mandates, in which we assert that there are risks associated both with action and inaction when shaping a COVID-19 vaccination mandate policy. The topic is rife with double-sided risks:
These double-sided risks mean that leaders have hard choices ahead. Several Fortune 500 companies we interviewed said that they had C-level leadership working on their vaccination mandate and return-to-office policies. The stakes are high in terms of human health, company culture, employee experience, and future growth. One final data point from our Future of Work Survey, 2021: Sixty-one percent of US employees agree that the COVID-19 pandemic changed the world forever and that we will not go back to what was considered "normal." The tactical decision around vaccination mandates will be a success factor for how you shape your strategy for this new world. And the biggest risk is not making a decision at all.
For our full analysis, please read the report: The Business Case For Vaccination Mandates.
J. P. Gownder is a vice president and principal analyst on Forrester's future-of-work team.
Alla Valente is a senior analyst at Forrester serving security and risk professionals.
Photo via Unsplash: https://unsplash.com/photos/mAGZNECMcUg
Related Forrester Content