Tech Spotlight: How GE Cleaned Up Its Channel Data
When channel data becomes disorganized and difficult to use, using a channel data management (CDM) vendor can help
Learn how GE deployed CDM and helped its channel partners regain trust in its data
As with any technology, CDM requires strong processes and capable teams for the best chance of success
For B2B channel suppliers, collecting and using point-of-sale (POS) data from their partners is critical to channel visibility and sales effectiveness. But the utility of that data plummets when it becomes disorganized, duplicative and difficult to use. Can channel data management (CDM) technology help?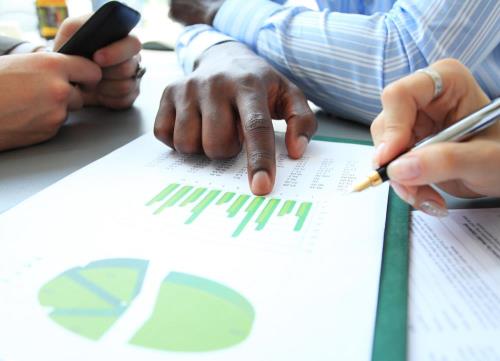 "When I came to GE, I was put in charge of a new sales team to drive demand in small and medium accounts through our channel," says Dave Henrichs, Americas Sales Leader – Turnkey Solutions at Automation & Controls from GE. "I knew we had a database of POS data, so I thought there would be no problem. But once we got involved with the data set, we saw that it was incredibly messy."
While GE had been collecting the data for quite some time, active data management was lacking. Dave found duplicate entries, inconsistent naming conventions and a host of other data issues – limiting the sales team's visibility into historical transactions and preventing them from even understanding who many of the thousands of customers in the database were.
A data overhaul was definitely in order. Dave started by weighing the pros and cons of embarking on a manual effort. "We could hire employees or temps to clean up the current data, but unless we had a sustainable process in place, every month or quarter distributors would just be sending new data and forcing us to make the same fixes over and over," he says.
The next option – using a specialized vendor to automate at least some of the cleanup and then handle the ongoing data management process – proved to be more appealing.
To narrow down the list of CDM vendors, GE spoke with a few candidates at an industry event, then asked the finalists for demos and full walkthroughs of how they would fix the organization's particular data problem.
"We had a cross-functional team during the due diligence process," Dave notes. "As we completed our evaluations and held our meetings, we got input from different parts of the organization – sales ops, commercial sales ownership, and other teams." The teams all agreed that Zyme's offering fit the bill.
With Zyme on board, integration and data collection began in earnest in summer 2016. As a key part of the integration, Zyme's newly collected data began flowing into GE's Salesforce.com instance and was integrated into its data warehouse. The technology officially went live with every channel partner on Jan. 1, 2017.
Given the messy previous state of the channel data, gaining internal stakeholders' trust in the new data took a bit of education. Dave shared early success stories and held training classes with select groups to ensure everyone understood that the new channel data was accurate and trustworthy.
Some distributors also initially expressed concerns about GE's move from a proprietary channel data platform to a third party. "We explained to them that in the past, they were emailing a spreadsheet – which was less secure," he explains. "Even though the current data is in the cloud and more visible, it's more secure."
Having accurate, actionable data available has delivered numerous benefits. For example, before implementing CDM, GE was unable to measure channel sales reps' performance at the micro level, forcing the organization to pay on total sales for each distributor. Now, with the newly clean data, providing variable compensation for each rep is possible.
Sending notices on offerings being sunsetted has also become more effective and targeted. Previously, GE could only send generic notices to partners urging them to talk to customers and get orders before a product's end of life. "Now, we can run reports and tell a partner, for example, 'These are the 52 customers that you sold these parts to the past, so these are the ones you should approach for their last-time buy,'" Dave says. Access to instant inventory data has also been a boon.
For other organizations looking to implement CDM, Dave recommends incorporating some internal training during implementation – and keeping in mind that technology can't replace every human task.
"You always have to have people analyze the data – everything isn't going to jump out at you," he says. "Implementation was easy in terms of getting the data flowing, but now that we have the data, we needed to educate sales leaders on what data is available and how they might use it to make decisions."
Categories