The Countdown to Summit 2016
How do you reinvent something that's already been a resounding success time and again?
For sales, marketing and product leaders, the case to be made on why you need to attend Summit is a no-brainer
With all-new content introduced on stage every year, Summit is truly unparalleled and just keeps getting bigger and better
It happens to the best of us. You got caught up in the heady excitement of the B2B industry's most anticipated event of the year, and the next thing you know, you're at your desk salivating over BBQ-fueled memories, immersed in planning how to operationalize your growth strategy and wondering where the heck you're going to wear those real-deal cowboy boots that are gathering dust in the closet. Well, you are in luck! On May 24-27, 2016, SiriusDecisions is headed back to Nashville's Gaylord Opryland Resort, and we are hoping you can join us once again. This is it, Summit-goers – the countdown to Summit 2016 is officially on!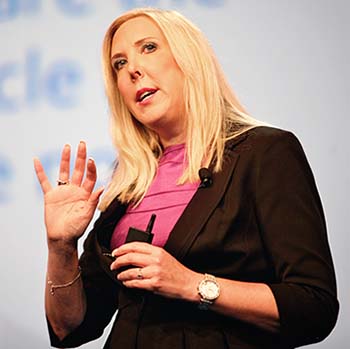 But how do you reinvent something that's already been a resounding success time and again? For sales, marketing and product leaders, the case to be made on why you need to attend is a no-brainer. With all-new content introduced on stage every year, SiriusDecisions' Summit is an event that is truly unparalleled and just keeps getting bigger and better. Last year, we raised the bar and showed you how to Outperform and now, with this year's theme centered on The Art and Science of Intelligent Growth™, SiriusDecisions is proving once again that we are a major force in defining the B2B industry's ever-evolving trends.
This year, four data-packed days of best practice research and never-before-seen B2B insights will be presented in general forums, breakout sessions with SiriusDecisions analysts, and more than 100 practitioner case studies. The Summit agenda features six SiriusLabs sessions (new for 2016, these sessions are designed for organizations seeking advice on how to utilize some of SiriusDecisions' iconic models), audience-selected content, and nine tracks offering in-depth content on sales, product marketing and management, communications and demand creation.
Returning to Summit this year is the Sponsor Marketplace, a one-stop shop for staying in step with the latest in industry technology, connecting with current partners and learning about how to take productivity to the next level for your sales, marketing and product functions. The Product Showcase Theater, which debuted at last year's Summit, will once again feature live demonstrations from our Titanium Sponsors as well as SiriusDecisions analysts.
As if you need any more reason to justify a trip to Summit 2016, this is the only event where you will get face-to-face networking time with more than 2,500 of the best and brightest in B2B. This all adds up to the ultimate place to B2B and be seen – not to mention, an authentic cowboy hat you can find only in Music City would really look great with those boots (and seriously, do you remember how amazing that BBQ was?).
In the meantime, start getting ready for a great event, be excited for your company's growth to come, and stay tuned for a big reveal on our two guest speakers. For more details, a full event agenda, and answers to Summit FAQs, head to siriusdecisionssummit.com or email our events team at sdevents@siriusdecisions.com.
Be sure to also join the conversation at #SDSummit!
Categories