The Digital Grand Trine: SEO, Content and Social Media
Search engine optimization (SEO), content and social media share a powerful correlative dynamic that marketers often overlook
"Social signals" is an SEO industry phrase used to describe online interactions with you and your content on social channels
Don't underestimate the importance of a keyword universe to the success of your content strategy and related marketing programs
In astrology, a grand trine is the mathematical and geometric alignment of three planets that creates a perfect equilateral triangle – three seemingly unrelated worlds coming together to form a precise, harmonious and impactful relationship. Similarly, search engine optimization (SEO), content and social media share a powerful correlative dynamic that marketers often overlook as an important part of their strategic planning and campaign execution.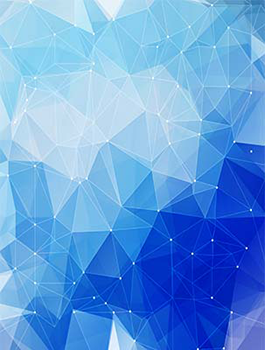 In the old days of SEO, you could "game" search bots and algorithms by employing (sometimes questionable) link-building strategies, buying old domain names (as the age used to give them more algorithmic site authority) and adding target keywords to metadata and on-page content.
But we've now reached a point in SEO history where your positions in search engine results are much more difficult to be gamed. Instead, search rankings are heavily weighted by the quality and relevance of your content, the design and usability of your Web site, and the number of backlinks from domains that are viewed by search engines as trusted and authoritative.
That last part is where social media now plays into the SEO equation. "Social signals" is an SEO industry phrase used to describe online interactions with you and your content on social channels. These links, likes, shares and mentions are "heard" by search engine algorithms and can improve your content's listings on search engine results pages.
Google has denied for a few years that social signals are used to weight rankings, but several independent SEO experts and publications have found strong correlation between strong social signals and strong rankings. It's been a hearty debate. To me, the recent integration of public tweets into Google's search is another telltale sign of what will be a stronger and tighter interconnectedness and blurring of the lines between search and social over the coming years.
The quality and reach of your marketing campaigns and the quality of the customer experience you can provide through digital channels largely depends on how strong your content strategy is, how well you've defined your keyword universe, and how well you've holistically aligned your search, content and social efforts.
The First Step to Grand Trine Greatness
The first step to achieving strategic alignment across SEO, content and social media is to ask if your organization has a clear, documented content strategy and a related keyword universe that maps to each of the target audiences you've defined. Don't underestimate or overlook how important a keyword universe is to the success of your content strategy and related marketing programs.
A keyword universe is an identified master list of words and phrases that encapsulates the digital lexicon of your go-to-market strategy, campaign plans and target audiences. This list of terms is then integrated into tagging, metadata, taxonomy and content creation processes across all channels to ensure strategic digital alignment.
This keyword universe should inform your SEO strategy, social strategy and content creation efforts holistically so that the same keyword phrases are harmoniously represented across all three to create a "digital grand trine."