The Influencer Marketing Technology SiriusView
Influencer marketing technology helps companies identify and engage with third-party influencers
These solutions support a data-driven approach to searching for, selecting and managing relationships with influencers
This blog post highlights seven vendors in the influencer marketing technology category
Finding the appropriate influencers for your B2B organization can be compared to finding a needle in a haystack. Only the haystack is on fire, the wind is blowing and there are hashtags flying everywhere.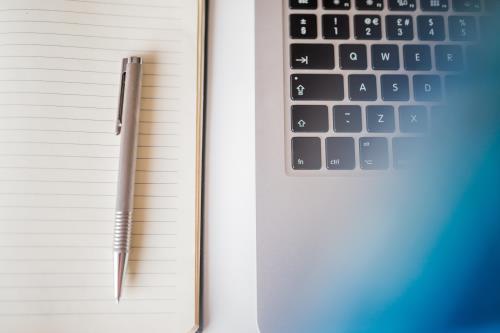 The changes in the media landscape have led to a proliferation of potential influencers for B2B organizations to target. Companies must determine which influencers are the best match for their audiences, topic and needs. Looking at influencer reach or audience size is not enough to determine a good fit – especially for niche topics. Organizations require a structured process to identify and engage with influencers, and they must drive internal alignment on this process.
The following excerpts from our research describe when to consider each influencer marketing technology vendor. Additional analysis is contained in the complete, first-ever Influencer Marketing Technology 2017 SiriusView.
BuzzSumo. Communications teams with content responsibilities should consider BuzzSumo for its analysis of content topics that resonate with audiences, which organizations can use to inform editorial calendar topics. Organizations that require measurement of changes in engagement level will find a better fit with other vendors.
Cision. Corporate communications practitioners looking to streamline workflow and measure results across traditional and social media should consider Cision for its integrated communications offerings, including press release distribution. Teams looking only for a tool to help them understand non-media, social media influencers should consider vendors with less costly solutions.
gShift. Organizations looking to merge or improve their search engine optimization activities with influencer marketing should consider gShift. This company uses a manual vetting process with a small team, greatly constraining the influencer data set, so it is not ideal for B2B organizations with expansive search needs.
Insightpool. B2B organizations looking to test content and engagement among groups of influencers should evaluate Insightpool for its testing and learning capabilities. Teams that need to unify and govern influencer activities (e.g. email outreach, briefings) should seek other vendors.
Onalytica. Due to its experience in these markets, technology providers seeking an influencer marketing technology platform should place Onalytica on their short list. Small and medium-sized organizations looking for ease of use in a platform and low cost may want to consider other vendors.
Sprinklr. Large organizations looking to use an influencer marketing tool as part of an overall social media management platform should place Sprinklr Experience Cloud on their short list. Teams that have invested in social media management platforms other than Sprinklr should evaluate other vendors.
Traackr. Organizations with mature influencer marketing programs that need to scale across geographic regions should put Traackr on their short list of vendors. Organizations in the early stages of influencer program development or those with little or no need for scalability may find that other solutions meet their influencer marketing needs at a lower price.