Three Steps Advanced Manufacturers Should Take to Become Audience-Centric
Advanced manufacturers know their products, but they don't always know their buyers
Becoming more audience-centric can help manufacturers improve the effectiveness of marketing and sales programs
The transition to audience-centricity can be broken down into three manageable activities
B2B manufacturers often make great products, but their marketing programs tend to be more nascent. In our research, SiriusDecisions has found that the median spend on marketing among advanced manufacturers is just 3 to 4 percent of revenue vs. 6 to 7 percent – close to double – among all B2B organizations. While spending money on marketing isn't necessarily the path to more effective marketing, this statistic is indicative of advanced manufacturers historically not considering marketing a high priority.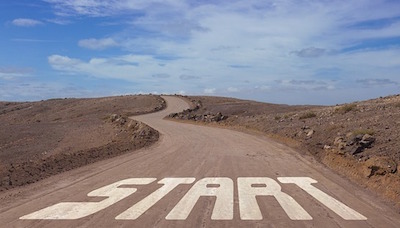 Our research also shows that becoming audience-centric is a key effort of CMOs. B2B manufacturers must become audience-centric to make the connection with buyers about how their product addresses buyers' business needs. Discussing "speeds and feeds," features, and functionality – while important in later stages of the sales cycle – just doesn't motivate buyers when their real underlying needs haven't been discussed, let alone actually addressed.
So what's a B2B marketer in advanced manufacturing to do? The path to audience-centricity doesn't have to be long and arduous. Here are three steps these marketers can take toward becoming more audience-centric:
Get buy-in. It's often said that the first step in solving a problem is agreeing that there's a problem to solve. Marketers in manufacturing industries should work with their sales and product colleagues to reach agreement that addressing the real needs of the buyer will help. Manufacturing companies typically have an engineering-driven culture, and identifying the innate challenge of simultaneously doing product management and audience-centric marketing is a good start to the discussion.
Identify the buyers. We all think we know who our buyers are, but a common mistake, especially with more technical offerings like those provided by manufacturers, is assuming the buyer is the user. In most cases, the buyer is higher up in the organization and has needs and purchasing power that differ from the day-to-day job of the user. In fact, data from SiriusDecisions' 2017 Global CMO Study revealed that CMOs expect the targeting of new buyers and buying centers to be their most important growth strategy over the next two years. Identify who's really making that purchasing decision, then conduct due diligence to make sure the buyer is well understood. While many manufacturers serve a limited set of industries, if your company serves multiple industries, narrow down a single segment to really home in on the buyer to target. This is where that buy-in with sales colleagues can help, because they've likely interacted with the buyer and know where overlap does and doesn't exist between segments.
Talk to buyers. While tribal knowledge from the sales, product and marketing teams can be a great start, it's never a substitute for talking to actual buyers. Many manufacturers participate in trade shows, which are great opportunities to listen to buyers and get real insight into what drives them. Using an interview guide and making sure you're asking the right questions is essential to capturing everything you need to sell successfully.
When starting down the path of audience-centricity, don't try to boil the ocean in the first go-around. Identify that one buyer to target first, and then start the process. Again, marketers in manufacturing should use their sales and product colleagues to validate what they find.
Today's manufacturers can't afford to miss the mark with their buyers. Becoming audience-centric can create enormous benefits in the form of reduced sales cycles, increased revenue, and more engaged buyers and customers. View the SiriusDecisions webcast on making the transition from product- to audience-centricity to learn more.
Categories