Three Tech Steering Committee Potholes to Avoid
Technology steering committees drive infrastructure alignment between sales, marketing and product
Steering committees often run into problems in three areas: authority, meetings and membership, and project insight and support
Best-in-class steering committees promote better technology procurement and vision by avoiding these costly mistakes
In my previous blog post Why You Need a Technology Audit Steering Committee, I discussed roles, actions and key considerations to take into account when forming a technology steering committee for sales, marketing and product. A well-oiled steering committee drives and ensures alignment, but the reality is that many organizations find it difficult to stay the course. Avoid steering your committee down the wrong road by familiarizing yourself with these three common potholes.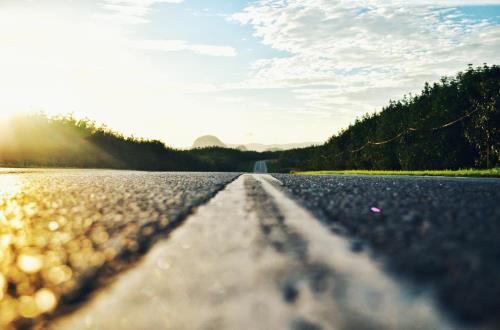 Authority
A steering committee that lacks a formal mandate (stated purpose, responsibilities and rules of engagement) tends to undermine its own effectiveness and lower its perceived authority. An unstructured decisionmaking process combined with a lack of authority nullifies a committee's ability to make and implement decisions.
To counter this, create a formal mandate and charter that states what the committee is, what it does and what authority it has. Get specific. For example, will technology project decisions and prioritization be made by majority or unanimously? Draft a definition of what the business goals are and what alignment means. Make sure everyone understands and agrees to it. Determine what standards will be in place for new technology and which changes to existing technology need to be brought before the committee. For example, some organizations establish a monetary threshold for technology (say, $10,000) that mandates that all decisions that involve a cost that exceeds the threshold be reviewed by the committee. Determine whether the enterprise is pursuing a preferred vendor or architecture strategy. Secure proper executive buy-in and sponsorship to ensure that the committee is viewed as a legitimate authority that can make and implement decisions.
Meetings and Membership
A schedule of too-frequent meetings becomes burdensome and unproductive, while meeting infrequently or irregularly leads to a loss of enthusiasm and commitment among committee members and renders the committee less able to adapt to a changing environment. A committee with a frequently rotating cast, including members who decline meetings and send substitutes, weakens continuity. On the other hand, a committee that never alters its membership despite changes to the organization or business goals might not be in the best position to make impactful decisions.
Once committee membership and roles are defined, avoid these pitfalls by scheduling meetings (date, time, location, phone/Web dial-ins) for the coming year. If it's not scheduled, it's not real. Meetings must be committed to by all committee members and must be frequent enough to drive alignment. In the beginning, aim to meet once a month. Having the right people – those who are knowledgeable, respected and influential – is vital to implementing decisions. Membership should be stable enough to ensure quality decisionmaking and continuity, and flexible enough to add or remove members as business needs change (e.g. company is undergoing a merger and must contend with a new CMO).
Project Insight and Support
A steering committee that makes decisions from an ivory tower with little or no transparency into how decisions are made loses credibility and favor with the organization. Additionally, decisions that fail to provide support necessary for effective execution lead to project delays and frustration.
One committee member should be responsible for taking meeting notes and ensuring the committee has access to them. The process for selecting and prioritizing projects should be transparent to reinforce the reasoning and the alignment benefits behind each decision. As projects are selected and prioritized, the committee should provide support (budget authorization, resource allocation, political capital) to the project owners who must take on the implementation of a new technology, the integration of data between systems, or changes to existing applications and technologies that affect multiple organizations.