Three Ways CMOs Are Using Agile in Marketing
SiriusDecisions has conducted primary research to assess the state of agile marketing
There is lots of confusion in B2B about what agile marketing really is
We have identified three levels of agile marketing proficiency in B2B marketing organizations
We see many trends in marketing, and one that's getting a lot of attention right now is "agile marketing." We hear about it from our clients, and there are plenty of references to agile in the buzzword universe. We decided to take a look at who is using agile marketing and how they're using it. We also explored whether companies that are talking about it are actually investing in training their teams.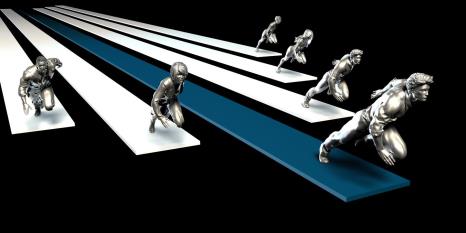 In November 2017, SiriusDecisions surveyed more than 40 CMOs and marketing operations leaders who had indicated an interest in participating in research about the use of agile in their marketing organizations. We asked them to define it, describe their experience with it, show us where they apply it, and quantify their investment and executive support for it. We also conducted about a dozen in-depth interviews with CMOs and marketing operations leaders to learn more about their experience, plans and results with agile marketing.
Of the survey group that had at least some experience with the use of agile marketing, 18 percent indicated that they "try to use it everywhere they can," and another 18 percent indicated that they have used it on many projects and are planning to do more. About two-thirds of this group have less experience, from planning to use it within a year to having used it in a couple projects and planning to do more. One respondent had stopped using it altogether.
What these findings tell us is that the introduction of agile to marketing is nascent. Keep in mind that we surveyed people who were interested in agile marketing, and they represented about 10 percent of the people we asked if they would be interested in participating in our research. In other words, our respondents self-selected to participate because they were already interested in the topic.
Agile does not mean the same thing to everyone, and what it means to use it can vary pretty widely. We found that asking respondents to define it and inspecting how they use it enabled us to define three groups of adopters along a proficiency spectrum:
Emerging. These companies were seeking to implement agile methods to marketing planning and execution. However, actual deployment of formal agile practices is aspirational, planned or minimally present. Formal training in agile is lacking, and in many cases, marketers see agile as a mindset for responding and reacting to varying circumstances.
Competent. These companies were actively implementing agile and have been through a formal learning curve. They are expanding the use of agile in the development and execution of tactics, content and digital marketing. They are broadening their investments in training their staff.
Proficient. These companies have undergone a transformation into an agile-first mentality. They look beyond marketing tactical projects and view all their work as a potential candidate for an agile effort. While not all initiatives are good candidates for agile, they assess and apply agile approaches where they can. They invest in instilling agile training and experience to staff across the marketing organization, and they actively recruit cross-functional participants (such as sales) to participate in their project assessments and retrospectives.
Our perspective is that agile marketing has a positive impact on the organizations that use it and it has tremendous potential in marketing. Some meaningful attributes of agile marketing are that it enforces a fact-based, data-driven approach to testing the outcome of development efforts, and it encourages cross-functional participation with people from across marketing who are brought together in agile teams.
Marketing leaders who are thinking about the role of agile in their organizations and are considering investing in skills development should remember that it takes more than simply training people on agile. While individual competencies are essential to actually implementing agile marketing, it is also important that the organizations collectively accumulate agile experience and competency. The organizations that are good at it are the ones that have a gestalt around the use of agile and their collective approach to problem-solving. This comes from their experiences with projects that have failed and succeeded.
The organizations most proficient at agile received strong sponsorship from their CMOs. Where agile was driving real impact on the performance and efficiency of marketing organizations, we found CMOs driving meaningful investment in training and consistently reinforcing the importance of agile in how marketing operates.
Take our agile marketing survey here!