Top 10 Considerations for Choosing a CMM Solution
Best-in-class channel marketing organizations are investing in technology to automate and scale the delivery of partner-led demand programs
There are many options and vendors for channel marketers to evaluate when selecting a channel marketing and management (CMM) platform
By asking the right questions, suppliers can identify major differences and determine which CMM platform aligns best to their requirements
We all love top 10 lists – like the top 10 considerations for interviews, first dates, buying a car or adopting a dog. These questions help identify the right choice or prepare you for an optimal outcome. For that reason, SiriusDecisions has created a top 10 list for channel leaders to focus and guide their evaluation and selection of a CMM platform. The selection committee should first identify their top priorities, then weigh different solutions with these 10 evaluation criteria in mind: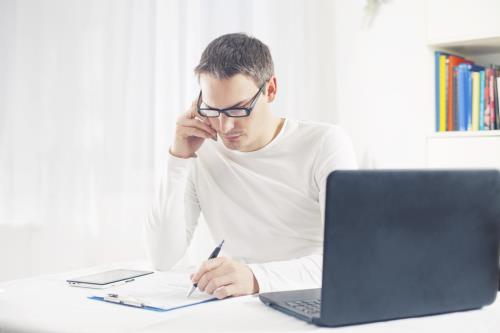 Tactic and program management/deliverables. CMM platforms should enable suppliers to create, manage and deliver programs for their partners to drive through-partner marketing efforts and partner-led demand creation. Depending on their focus and partner ecosystem, suppliers may look to offer foundational (e.g. email, landing pages) or more sophisticated tactics (e.g. retargeting, social syndication) as part of overall demand programs.
Supplier ease of use: self-service. CMM platforms should allow suppliers to set up their own tactics and programs, as well as upload their own content assets, giving suppliers autonomy and an ability to react to changes in focus and partner needs. Suppliers should assess their internal capabilities to manage their own uploads and should determine if, and to what extent, vendor services would be useful.
Partner ease of use: user experience. Ease of doing business is a top priority for partners, and partner usability should be measured by the amount of effort required to create or modify program offerings. CMM platform considerations should include a visually appealing and intuitive user interface, as well as easy-to-follow navigation.
Concierge services. Some CMM platforms offer concierge services to assist and guide partners each step of the way when engaging in lead-generating activities. To achieve better demand program participation and results, suppliers may choose vendors that assist partners by letting them know what each marketing play consists of, supporting them throughout the campaign process and informing them about expectations for program reporting.
Event management and execution. Event management and execution capabilities help partners deliver live and virtual events. Considerations include whether the vendor offers event registration assistance, social media event support, post-event reporting (e.g. registration vs. actual attendees) and post-event tactics (e.g. emails to attendees and no-shows, outbound teleprospecting for post-event lead qualification).
Syndication: Web, social and dynamic content syndication. Web content syndication offers customization, control and updating of co-branded content to and through partners' Web sites. Social content syndication offers social media content (e.g. posts to Twitter, LinkedIn or Facebook) to and through partners' social media accounts to establish partners as thought leaders and increase their social presence. Dynamic content syndication delivers personalization of content according to user behavior or characteristics. CMM platforms vary on which categories of syndication they offer and the depth of those offerings.
Lead management. A key objective of a CMM platform is to enable partners to generate, qualify and convert leads. To ensure that partners can act on these leads, the platform should provide the tools necessary to capture partner lead data and provide notifications of lead activity. Considerations should include whether the platform supports lead distribution and if/how the platform shares lead data between the supplier's partner relationship management and partners' sales force automation (SFA) solutions.
Reporting and analytics. To understand and improve reporting, a CMM platform must measure and track performance accurately through pre-built and customizable reports and dashboards and/or integration with a third-party reporting tool. Performance should be measured using channel or program metrics (e.g. revenue, pipeline, ROI, leads generated) at aggregate and drill-down levels (e.g. by partner, company type, geography or territory). The availability of closed-loop visibility and integration into required SFA and marketing automation platform (MAP) systems will help differentiate platforms.
Integration. Integration may be critical for channel marketers in their CMM platform selection process. The first priority is to identify which solutions offer seamless integration into other channel marketing and sales applications (e.g. applications required for the retrieval and delivery of leads). For solutions that do, the level of integration – API or pre-packaged – and presence of single sign-on as an option becomes very important.
Marketing services store. While co-op/market development funds (MDF) management is not a core functionality of CMM platforms, many benefits can be derived from integrating this functionality. Particularly beneficial is a third-party marketing service store that allows partners to buy supplemental services (e.g. list purchase, creative services, telemarketing) with co-op funds and MDF. This feature can drive usage of available funds that often are underutilized, as well as ensure the expert development, delivery and execution of marketing programs for ideal program ROI.
Asking clarifying questions is extremely helpful in assessing potential CMM solutions, but a demonstration of these platforms is critical during the selection process. Notify vendors in advance of the most critical capabilities that need to be seen and evaluated to ensure optimal benefits to both the supplier and its partners.
Categories