What's in Your Technology Future? Build a Roadmap
Building a technology roadmap requires aligning business objectives to technology planning
Establishing a steering committee helps to drive alignment across functions
Several key elements are required to make the technology vision a reality
Can you see into your technology future? Can you envision your department running like a well-oiled machine – smoothly processing leads and opportunities, pumping out compelling content and delivering superb customer experiences, all through a fine-tuned technology infrastructure?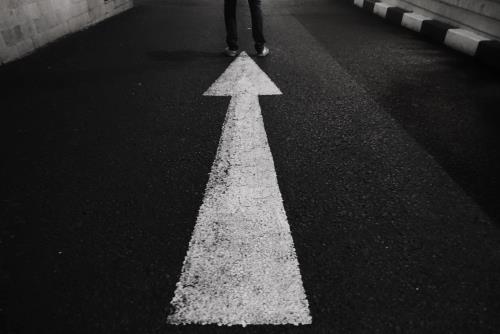 If you said "yes," you are indeed a rare breed of B2B marketer.
Organizations often make hasty technology acquisitions – wanting the latest hot technology without doing the full due diligence. They make decisions in silos without considering how new systems affect processes and data across functions. Or, technology is intended to be a productivity solution, but instead masks issues with poorly defined processes or a lack of skills. The result is an infrastructure that impedes productivity and does not deliver its full potential value to the organization.
Many of our clients adopt a straightforward process for creating and executing a technology roadmap and try to get a handle on how to manage their evolving technology portfolio. It's a process that can help you gain alignment across sales, marketing and product – though it can also work at the corporate level or within one of the functions.
At the 2016 SiriusDecisions Technology Exchange last fall, my colleagues and I talked about priority-led technology, an approach to tech procurement in which organizations take time to set priorities that drive the right decisions, and look at the combination of people, processes and technology to build a stable, solid tech stack.
Here are the elements of a best-in-class process for defining your tech vision:
Get the stakeholders together. It's hard to gain alignment without collaboration. The first step is to assemble a steering committee. If "steering committee" sounds too bureaucratic, call it a tech council. Either way, it must include the primary stakeholders from teams that depend on technology, and have executive sponsorship to champion the vision – typically a C-level executive or designated chief technologist. The committee should be chaired by a program manager with strong project management skills to keep the committee on task.
Identify priorities. Roadmap development starts with tying the organization's short- and long-term objectives to strategic priorities that depend on infrastructure improvements. If the organization is making significant investments to expand into new markets, launch new offerings, merge with or acquire another organization or change go-to-market strategies, the infrastructure to support those transformations takes time. You can't build new digital marketing capabilities or roll out an e-commerce platform in one day.
Analyze the gaps between current state and future vision. Analyze the gaps between your current infrastructure and future vision to determine where technology solutions can meet the identified priorities. Additionally, factor in process gaps and the competencies of the people who use the technology. The solution for your marketing priorities may require change management efforts in relation to staff competencies or process development for the technology to provide its full value.
Develop proposals with due diligence. The functional gap analysis provides the stakeholders with much of the information they need to propose solutions around where technology can drive value. The stakeholders may leverage relationships with existing technology partners (e.g. established vendors or consultants) to develop these proposals. In addition, they should consult IT on governance issues involving security, user authentication and data management.
Balance business impact and costs. The steering committee must make tough decisions on which proposals make it on the roadmap. The roadmap must reflect a multi-year vision, typically a minimum of three years to ensure that you look beyond the coming fiscal year and balance year-one costs and benefits with ongoing returns. Too often, proposals don't factor in ongoing costs, such as additional headcount to manage the process or the expense of subsequent phases to gain necessary benefits, resulting in negative returns to the business and poor reputation for stakeholders. Organizations must create guidelines for creating and evaluating proposals that address the infrastructure gaps to ensure maximum business impact and proper allocation of resources.
Communicate the vision. Once proposals are approved, the roadmap becomes a planning tool, enabling the steering committee to monitor the progress of each project. The roadmap is also an important communication tool that helps inform key stakeholders and executive audiences about the progress toward the tech vision. Enablement of the user community and awareness of the technology's benefits are essential to the success of the roadmap.
Want to get started? The first step is getting stakeholders together in a steering committee or tech council and discussing how the organization's long-term objectives should be driving your investment planning.