Where B2B CMOs Are Placing Technology Bets
SiriusDecisions annual CMO study reports that 83 percent of B2B CMOs will increase their marketing budget in 2016
Systems and tools will be the second largest area of investment
Business intelligence and customer intelligence management top the list of technology investment priorities for CMOs
It's always a good feeling when something you said or did years ago still holds true, especially because we all know that isn't always the case. Although it feels like it was just yesterday, my very first blog post as a SiriusDecisions research director – "Is Technology Really 'Eating Marketing'?" – was published in 2012. It was a brief commentary on viewing the technology explosion as the fuel to enable more sophisticated marketing strategies rather than being consumed by it. Four years later, the constant emergence of new marketing technologies continues at an astounding pace, and my advice remains the same: Embrace the possibilities!
According to the results from SiriusDecisions' most recent CMO study, B2B marketing leaders are doing just that. Eighty-three percent of CMOs surveyed reported an increase in their marketing budget in 2016. When asked how the additional investments would be allocated across programs, personnel, technology (systems and tools), and outsourced services, they ranked systems and tools as the number two investment category – second only to program spend. Further validating the importance of systems and tools to fueling a high-performing marketing organization, the CMOs reporting a budget decrease this year indicated that systems and tools would be the least affected of the four categories.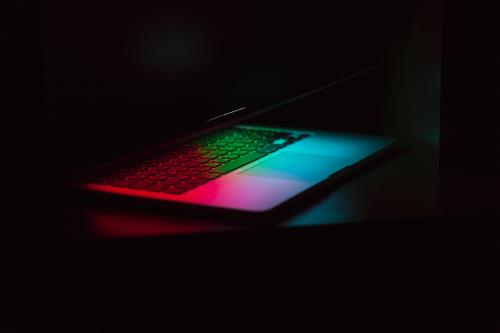 The big question is: Where are CMOs placing their bets when it comes to technology investments? We asked marketing leaders what systems and tools they would be investing in over the next two years, and those systems and tools fell into these top categories:
Business intelligence and customer intelligence management technologies tied for first place as the categories in which most marketing technology investment funds are being spent. Marketing leaders are investing in business intelligence technologies because they can provide valuable insights that drive better marketing decisions and optimize performance. Driving better performance means understanding and orienting marketing efforts to buyer needs. Customer intelligence technologies enable organizations to collect and analyze customer feedback from multiple channels.
Web site optimization came in second as an important technology investment area for marketing. Although this is certainly not an emerging technology, multi-touch campaigns, lead scoring and dynamic content delivery are essential to demand creation, and marketing organizations are always striving for ways to enhance their efforts in these areas. Web site and search engine optimization platforms enable marketers to understand their prospective customers' intent by revealing trends and topics that are interesting to them, allowing marketers to better facilitate prospects' purchase decisionmaking process.
Our old friend social media intelligence technology came in at number three. It still seems like not that long ago, marketers were just getting their feet wet in the world of social media. This technology started to gain prominence in the early 2000s, and it really took off with the growth of sites like Facebook and Twitter in the mid-2000s and early 2010s. I guess time flies when you're having fun! While the role of social media is better understood in the B2B world now, marketers still struggle with intelligence gathering, interactions management, media distribution and reporting, and they continue to look for systems and tools that enable them to manage social media efforts more effectively. These tools are now able to scan tens of millions of sites, using advanced filtering and natural language processing to help sift through signals that might indicate a propensity to buy.
Marketing resource management and advertising tied for the fourth position on this year's list. As the demands of the business place greater demands on the marketing organization, marketing leaders are looking to marketing resource management solutions to help drive greater efficiency and manage activities like planning, budgeting, project management, asset management and streamlining communications. In advertising, marketing leaders are recognizing that media buying and planning must change in this customer-centric digital environment. Managing targeted personal interactions that build relationships is necessary, and the use of digital advertising technology is giving marketers more control over how their digital advertising dollars are being spent.
Rounding out the list of the top categories of technology investments from the 2016 CMO study is PR management. Not only does PR management software enable organizations to distribute press releases, target influencers, manage outreach and analyze the effectiveness of campaigns, but many solutions also include the ability to manage social media efforts.
While it's nice to know what other marketing leaders are investing in, this doesn't mean your top marketing technology investments should be the same. So, embrace the possibilities, but take a systematic approach to selecting and building your technology infrastructure – from ensuring well-defined objectives to examining the business and end-user benefits – to get the most out of your investments.