Who Wants to Be a PR Agency? Survey Says: No One
The PR industry is shifting, mainly because of the changes to traditional media
With these changes, PR agencies are distancing themselves from the term "PR"
Rather than redefine the term, they are moving to terms like "integrated communications"
When putting together SiriusDecisions' recent report evaluating mid-size PR agencies, one thing was clear: PR agencies don't want to be known as PR agencies anymore. We heard from these agencies that they are no longer differentiating themselves based on traditional PR measurements (e.g. relationships with traditional media, the number of major business media articles secured in the past year). The late 2000s saw major shifts in the PR agency landscape, as clients demanded digital and social media services. The same type of shift is happening today with content. Agencies have started to lead with content offerings as a way to unite social and traditional media tactics and messaging.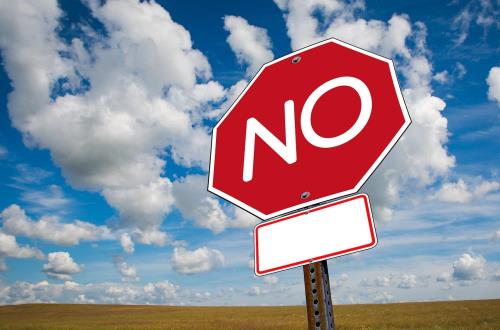 Here are three questions to ask your current PR agency or ones you are considering that relate to the future of the function:
How does your agency manage the blurring lines between paid and unpaid media? There has been a convergence of paid, owned, earned and shared media, but there is also variation in their use. Agencies are using paid media to amplify articles secured through media relations efforts and PR-generated content. Paid media operations are often run by separate teams within PR agencies and are delivered for an additional fee. With the lines blurring between editorial-generated content and native advertising on news sites, PR is in a good position to unite paid and earned media.
What is your approach to content creation? What content services do you offer? PR agencies are strengthening their written and multimedia content deliverables, creating dedicated teams (composed mostly of former journalists) to build high-value content for clients. Many PR agencies offer their retainer-based clients baseline content packages and charge additional fees only for long-form content (e.g. e-books or white papers) or paid distribution.
Do you provide multimedia content support? Traditionally, PR agencies played a significant role in the creation of scripts for corporate videos, ensuring that key messaging was included and spokespeople were trained for broadcasts. Many PR agencies are expanding their services into video production and have in-house video production units available for projects. This is important, since many in-house communications pros are finding more value in this type of content.
If respondents shy away from these questions or if their responses stray from your vision, that should raise some red flags. While there is always room for healthy debate between client and agency, you don't want to be arguing over tactics if your worldviews are vastly different.