Predictions 2024 – Be The First To Know
Sign up now and get alerted when the Predictions 2024 guide goes live. Get analysts' boldest predictions for the year ahead on critical topics including generative AI, B2B marketing, cybersecurity, and customer experience.
Thank you for signing up. We'll let you know the moment the Predictions 2024 guide goes live.
The world has changed, and so has your business. The only way to stay ahead of disruption is to anticipate it. You can't afford to get stuck in a holding pattern. You need insight into what's next — not just for your industry but for your customers, markets, and competitors.
Get ahead of change with our analyst insight into what's next. Use Forrester's 2023 Predictions to understand where future opportunities exist and where growth has the most potential — and how you can move forward with confidence.
Blog
Forrester's Predictions 2023 is here. Discover how smart business leaders can weather 2023's uncertainty and thrive. Read insights now.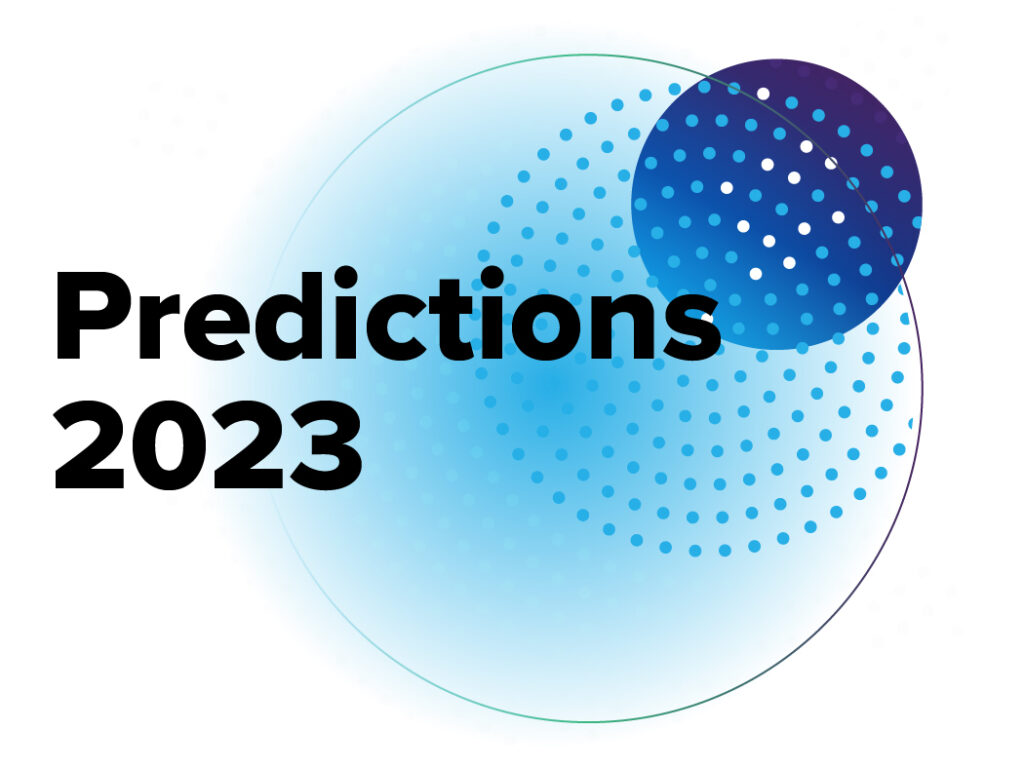 Blog
In 2023, retail models will need to adapt to tap into new sources of profitability, which will become more critical amid economic headwinds.
Blog
Inflation, rising interest rates, and the war in Ukraine are creating a challenging landscape for the banking sector, yet wise firms will invest with the long term in mind.
Blog
As governments gradually return to pre-pandemic ways of operating, they must gird themselves for an uncertain future.
Blog
To keep pace with sweeping changes, healthcare organizations must invest in transformation and their workforce talent, or risk their market foothold.
Webinar
Explore the five top predictions that will shape 2023 success, including the bold moves you can take to focus your CX, B2B marketing, technology, and digital commerce actions.
Webinar
Join us for a webinar to position your agency's workforce and data for 2023 change.  
Webinar
Gather insight on ways to embrace customer obsession and pursue CX innovation that drives business results with designs and actions your customers will love.
Webinar
Learn how to align your B2B organization for 2023 resiliency. 
Webinar
Watch this webinar to learn how to position your technology organization for 2023 success.