European Marketers Hone Their Programmatic Buying Skills To Prepare For Growth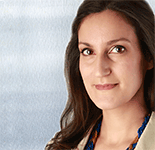 This is a guest post by Samantha Merlivat, a researcher serving B2C Marketing Professionals.
Programmatic advertising is revolutionizing the way online display is traded. It is set for high growth in 2015 across all of Europe and is a top item on marketers' list of tech to investigate this year. After an initial take-up limited to direct-response, brand marketers are showing growing interest in programmatic buying and dedicating larger budgets to programmatic display campaigns. They embrace the ability to leverage first-party data to reach customers online and understand that therein lays their competitive advantage in the world of online display.
At the same time, European publishers – eager to meet brand marketers' demand for more targeted, automated deals – are increasing the amount of premium inventory available through exchanges, primarily through private marketplaces. "In Europe, we see inventory and programmatic deals that are becoming more premium – even more so than in the US at moment," notes Jerome Underhill, vice president of services and operations EMEA at AppNexus. These trends will fuel the growth of online media advertising spend, which will continue to expand at an annual rate of 12% in Western Europe until 2019.
As budgets increase and marketers become more discerning about programmatic ad buying, they also ask more questions about the choice, management, and performance of their programmatic ad tech stack. Marketers need to become savvier regarding the interplay between different platforms and how they operate. In particular, they need to ask themselves:
Is the programmatic platform I employ – agency, independent trading desk, or DSP – making the most of my budget?
Are any arbitrage, kickbacks, or remits preventing the best possible allocation of my budget?
Who owns the tracking data, and who can use data and insights generated by my campaigns?
How secure is my first-party data?
While agency trading desks were for a long time the default partners for most marketers when it came to programmatic buying, a lack of clear answers from their agency trading desks regarding the transparency of budget allocation, partner selection, and data ownership and usage is forcing marketers to reassess their programmatic partnerships. I will further explore three alternatives that marketers should consider in my new report, "European Online Display Goes Programmatic." Each of the three alternatives will give marketers varying degree of control over their buy and will radically change the dynamics of their agency trading desk relationships.
Samantha Merlivat will be speaking at Forrester's upcoming Forum For Marketing Leaders in London taking place on April 29 and 30. Join Samantha and marketing leaders from Nespresso, BBC, adidas, Royal Bank of Scotland, and register today!
Categories