Forrester's Security & Risk Analyst Spotlight – Andras Cser
Last week, we learned that cybercriminals undermined the identity verification of the IRS' Get Transcript app and gained access to the tax returns on 104,000 US citizens, so it's only fitting in this analyst spotlight, we interview one of the team's leading analysts for identity and access management (IAM), VP and Principal Analyst, Andras Cser. Andras consistently produces some of the most widely read research not just for our team but across all of Forrester. And clients seek his insight across a number of coverage areas beyond IAM, including cloud security, enterprise fraud management, and secure payments. As the tallest member of our S&R team at 6'5", Andras also provides guidance to clients on the emerging fields of height intel and altitude management.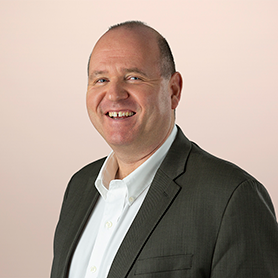 Before joining Forrester, Andras worked as a security architect at Netegrity and then CA Technical Services. He also worked in a number of technical and sales capacities at Sun Microsystems prior to joining Netegrity. In his roles on the vendor-side, he architected and implemented IAM and provisioning solutions at Fortune 500 companies.
Listen to this month's podcast below to hear Andras talk about his most common client questions, counterintuitive insights, and vendors to watch. And as you can tell from our analyst interview, Andras prides himself on being clear and concise.
To download the MP3 version of the podcast, click here.
What do you foresee as the biggest threat to security and privacy in the United States in the next ten years?
The proliferation of Internet of Things devices. The number of "things" will create a much larger threat surface for hackers to exploit.
Name an app that you could not live without.
Skype.
What's your favorite place you have travelled to with Forrester and on your own?
I really enjoyed going to Brazil with Forrester and to Austria on my own.
What in your opinion has been the greatest security mistake of all time and how could it have been avoided?
The Boston Globe's using recycled paper that contained subscribers' credit card, debit card, and personal check information for printing was very embarrassing. It could have been prevented by just looking at the paper before using it!
What's your best piece of advice for someone looking to break into the security and risk field?
Work for a large bank's security organization.
Categories