2019 Saw Industrial IoT Software Platforms Get Richer
My colleague Michele Pelino and I published "The Forrester Wave™: Industrial IoT Software Platforms, Q4 2019" recently, and we'll be discussing the findings in more detail in a webinar on January 30.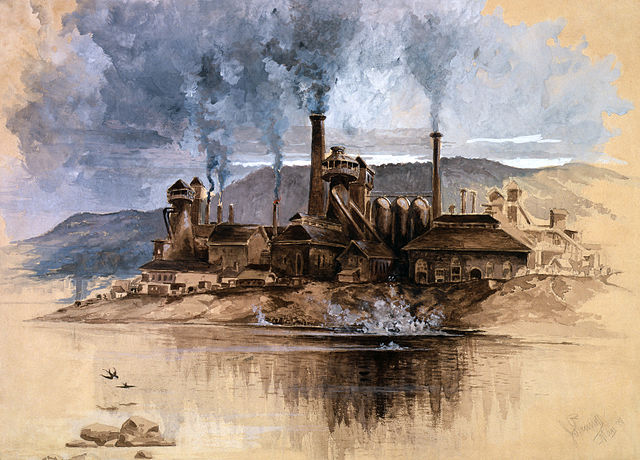 It's a complex space, where traditional industrial conglomerates, established enterprise software giants, networking and telecom providers, hyperscale cloud providers, global systems integrators, professional services firms, and startups all mix together in interesting ways to offer their own perspectives on what "industrial," "IoT," and "platform" might mean for themselves and their customers. Few, if any, truly offer a comprehensive solution, and partnership typically lies at the heart of anything useful.
For the purposes of this research, we whittled a large and intriguing field of prospects down to 14: ABB, Amazon Web Services (AWS), Bosch, C3.ai, GE Digital, Hitachi, IBM, Microsoft, Oracle, PTC, Samsung SDS, SAP, Siemens, and Software AG. Clear — demonstrable — support for the industrial domains and their protocols was important, as was a strong international presence: Great companies that only really sell in the United States (or Europe or China) didn't make the grade for this international analysis. Our Chinese colleagues recently completed a related analysis for that market. If you're operating in China, do take a look.
Comparing the market in late 2019 to our previous evaluation in the middle of 2018, much stays the same. But a lot changes, particularly in terms of customer (and our) expectations. Every one of the vendors we looked at has improved their offering, but customer expectation has grown faster. As a result, some vendors with better products than 2018 appear to perform less well in the Wave. But as we often highlight, these 14 are among the best of the bunch: A (relatively) "poor" performance here still represents a vendor you should evaluate fully and carefully; they may well be a perfect match for your requirements.
Thank You
A Forrester Wave is a lot of work — not just for the analysts who get their names on the cover but also for the army of people behind the scenes who edit our text and schedule (and reschedule and reschedule again!) executive briefings, technical demos, customer reference calls, and more. It's also a huge amount of work for the vendors that participate and even quite a lot of work for the larger set of vendors that don't make it past our initial screening phase. To all of these companies and individuals, named and unnamed, thank you!
Join Our Webinar On January 30 To Learn More
Michele and I will be discussing our findings in a webinar on January 30. Please register to join us then, or set up an inquiry call to discuss this space in more detail. Do you agree with our findings? What did we get right, and where do you disagree with what we found? We'd welcome the opportunity to discuss your perspectives, whether you're a vendor of these solutions, a customer for them, or a prospect trying to work out where they might fit in your business.
(The provided image is an 1881 watercolor of the Bethlehem steel works by Joseph Pennell; the original image was digitized by the United States Library of Congress' Prints & Photographs Online Catalog; and the rotated, cropped, and color-corrected version used here is shared on Wikimedia Commons.)
Categories