A Look Inside The Forrester-WISP Partnership: A Q&A With Rachel Tobac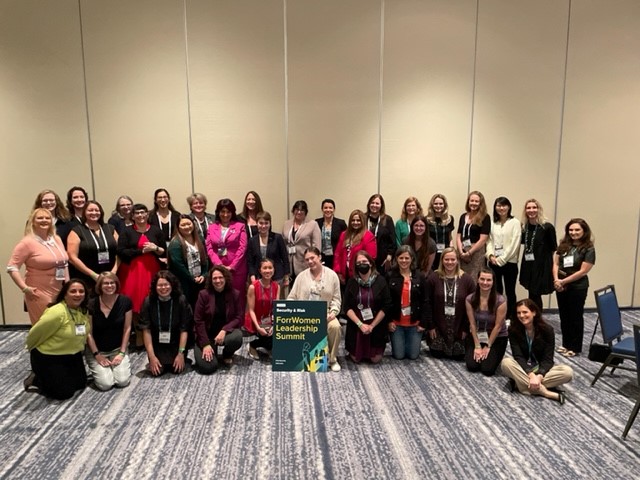 Earlier this month, we hosted the Forrester Security & Risk event — three jam-packed days of leading-edge security content. One of the major highlights of the event was the ForrWomen Leadership Summit. This was a full day of activities and networking for women security leaders to kick things off. Attendees were thrilled to have the support of Forrester, with many refrains of "it's nice to see a security conference put women FIRST!"
But the icing on the cake of this event was Forrester sponsoring four women who were new to security to attend the conference — those that otherwise would not have been able to attend. They met with Forrester analysts, networked with CISOs at some of the top firms in the world, and attended talks on a wide variety of security topics — from security operations and CISO budgets to risk, supply chain considerations, and application security.
Early in my career, I volunteered with WISP (Women in Security and Privacy) and other groups to bring women new to security to events such as Black Hat and DEF CON. My first Black Hat USA experience was transformational, and it is important to me to help bring other women to these events so that they can have a similar experience. Partnering with WISP to bring four women to Forrester's Security & Risk event is a continuation of that important work, especially considering that we have so many powerful women leaders at Forrester. In fact, all three opening keynotes at this year's event were headed by women: Stephanie Balaouras, Renee Murphy, Allie Mellen, and Enza Iannopollo! And Sandy Carielli presented the event's closing.
To close the loop on S&R 2022, we invited Rachel Tobac, chair of the board at WISP, to provide her thoughts on what makes WISP so important and how organizations can work more closely with WISP in the future. See the interview below.
Q: How did you become the chair of the board at WISP?
RT: My first time competing at DEF CON in the social engineering competition, I ended up winning second place, and when I got off the podium at the village awards ceremony, Elena from the WISP board was waiting for me! She asked me if I wanted to get involved with WISP and support as creative director. I served on the board as creative director (helping to revamp our social media, branding, messaging, and positioning), then went on to get nominated for the chair of the board position. I've now served as the chair of the board for many years, and my position involves leading strategic vision for the nonprofit; setting the tone for the culture of the organization; conducting research and outreach to learn more about our members and their top needs; helping to prioritize the initiatives that WISP should focus on (based on that research) for our members, volunteers, local groups, and management and leadership board; and making connections to other organizations to support our members' top needs.
Q: What is the most fulfilling part of partnering with organizations like Forrester on sponsorship programs?
RT: The very coolest part of my job is getting to set up and orchestrate the partnerships and scholarships for our members with organizations that provide access, support, or donations. Getting to work with organizations like Forrester is so meaningful to our members, who get to leverage the scholarship to meet their new community, get to know a new potential boss and advance their career, or get the training and certification to meet the requirements for a new role.
Q: How can other organizations partner with you to promote more diversity in the cybersecurity industry?
RT: WISP members are often looking for roles, training, certifications, and exams to advance their career, and some of their favorite ways to seek WISP support is through scholarships to attend a conference, a training, or obtain additional learning experiences. If your organization is interested in supporting WISP members in their career advancement, please consider donating access to your conferences or training opportunities, or provide corporate sponsorship or individual donations so that we can cover the many educational requests we have from our members!
Q: What outcomes or metrics do you have to show the benefit of these partnerships?
RT: WISP supports hundreds of security and privacy professionals in their career advancement in the fields every year. To learn more about how your donations support our members in their pursuits, please read our WISP blog. Here are some examples of success stories:
---
A big thanks to Rachel for answering these questions. This scholarship is the first step in a hopefully long partnership with WISP. We are so excited to continue this next year and grow the program to support bringing underrepresented groups to more events. If you have questions or want to support the program, contact the Forrester events team.