Apollo And Mediafly Funding Signals Renewed Interest In Sales Tech
Apollo and Mediafly received a combined $180 million in funding today. This represents a significant vote of confidence for the sales tech space. Following several years of voracious funding from both VC's, funding for sales tech slowed considerably in 22 and the first half of 23 on the back of high inflation and rising interest rates. In the interim, many providers have been forced to survive on the funding provided during the good times as revenues and valuations were pressurized. Apollo and Mediafly's announcements on the back of Clari's acquisition of Groove last week suggest that investor sentiment towards the growth potential of the sector remains optimistic.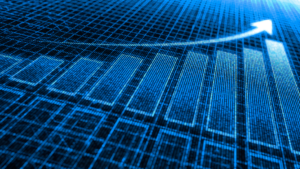 What this funding signals for sales technology as an investment: Companies have to clear a high bar to raise money right now. With many sales technology companies running low on funds, Apollo's $100 million investment, followed by Mediafly's $80 million, is a sign that investors are still interested in the sales technology market. It also shows a diversity of interest in this space, as these two companies have different business models. Mediafly's focus is on large enterprise companies outside of technology and Apollo's is focused on helping companies of all sizes leverage data intelligence and sales engagement to improve prospecting. Until now, it was believed that vendors would need to sacrifice their valuations to get funding, but these two announcements suggest otherwise. Mediafly received funding without their current investors exiting and Apollo doubled the valuation of their company to $1.6 billion.
What this funding signals for sales technology users: This is a positive for those who have or want to buy sales technology. Investment in this sector allows providers to offer a wider range of features at a lower cost. Historically, sales technology platforms have not delivered an overall best-in-class solution because of a variance in capabilities. Most companies started with strengths in a specific functional area like cadences, conversation intelligence or forecasting and have built or bought additional features that are not at the same level of capabilities. Investment in the space allows platform players the opportunity to improve the quality of their overall product suite and build comprehensive market leading solutions.
These two funding rounds, along with the recent acquisition of Groove by Clari, are signs that investment in the sales technology market is coming back. Investment and consolidation will create stronger companies that produce better products. It will also allow for better integration of data, which is critical to building future AI capabilities. This is a positive for anyone looking to improve sales productivity and effectiveness.