B2B Content Is a Pain in the Asset Management
Sixty-five percent of B2B content goes unused; one of the biggest reasons is lack of findability
Many B2B organizations are looking at new asset management solutions to address findability and content management issues
As so many tech vendors offer asset management capabilities, organizations must recognize differences and distinctions to find the right solution
With the explosion of assets that are created and used internally and externally by B2B organizations, findability and content governance have become a top concern. In fact, SiriusDecisions research shows that findability is one of the top five most reported content problems and priorities among B2B organizations today.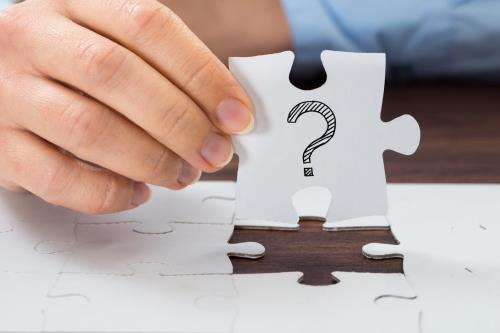 Why? You've likely heard us say it before: 65 percent of B2B content goes unused. It's a stat worth repeating until it's meaningfully addressed, as it is creating massively unproductive content investments.
Findability is one of the biggest reasons that two-thirds of B2B content goes unused. Often, marketing and sales stakeholders look for content, but can't find it because they have to browse or search across multiple repositories and systems in what often becomes a frustrating and unrewarding content scavenger hunt.
With inadequate search functionality, no taxonomy, multiple decentralized asset repositories, and missing integrations, stakeholders simply cannot locate the content they need. The unfortunate side effect of this is that stakeholders create their own rogue content – which can create brand, voice, tone, versioning, quality and sometimes even regulatory risks for the organization.
This "unfindability factor" is a serious call to action to organizations to re-evaluate the ways in which they're managing, storing, tracking and measuring the utilization of assets inside and outside of the organization – as well as across marketing, sales and product teams.
Many SiriusDecisions clients have recognized the need to proactively address this issue and have approached us for help in taming the asset management beast. We frequently address questions regarding the following five content technology categories:
Web Content Management (WCM)
Marketing Resource Management (MRM)
Digital Asset Management (DAM)
Sales Asset Management (SAM)
Content Marketing Software (CMS)
All five of these technology categories offer some flavor of asset management. However, the strengths of their asset management capabilities and for what use cases includes many differences and distinctions that make it impossible to name any one solution as a silver bullet to asset management woes.
As an example, a digital asset management system is often used by creative services teams to manage high volumes of graphics, logos and interactive files associated with asset creation. A sales asset management system is intended to support sales teams by ensuring the needed content finds them based on their opportunities vs. the more traditional approach of reps having to seek it out. Each tool solves for different asset management challenges and typically for different end users.
Each content technology also offers features and functionality that go far beyond asset management and for different audiences. The key to rationalizing and prioritizing content technology decisions, including asset management, is to look holistically at the content problems and opportunities that the organization is trying to address and for what audiences.
If you want to dive deeper into rationalizing the differences and distinctions between these technology categories, please join us at our SiriusDecisions Technology Exchange in Austin on November 15-17. We're dedicating an entire session called Rationalizing the Content Technology Ecosystem to providing clarity to this confusing landscape.