Summit 2019 Features Can't-Miss Content for Sales Ops Leaders!
Step back from day-to-day execution for three days of career development, future trends and the latest thought leadership on sales operations
Learn where the future of sales operations lies and why revenue operations is key to it
Build your professional network of like-minded sales ops leaders and share ideas, problems and opportunities
THX 1138, George Lucas' first feature film, is my favorite science fiction movie. Released in 1971 and starring Robert Duvall, the movie takes place in a future dystopian underground world where a plucky humanoid (Duvall) attempts to escape from the monotonous world of prison-like robot manufacturing and drug-controlled citizens. Glad we don't have those issues today, right? Oh, wait.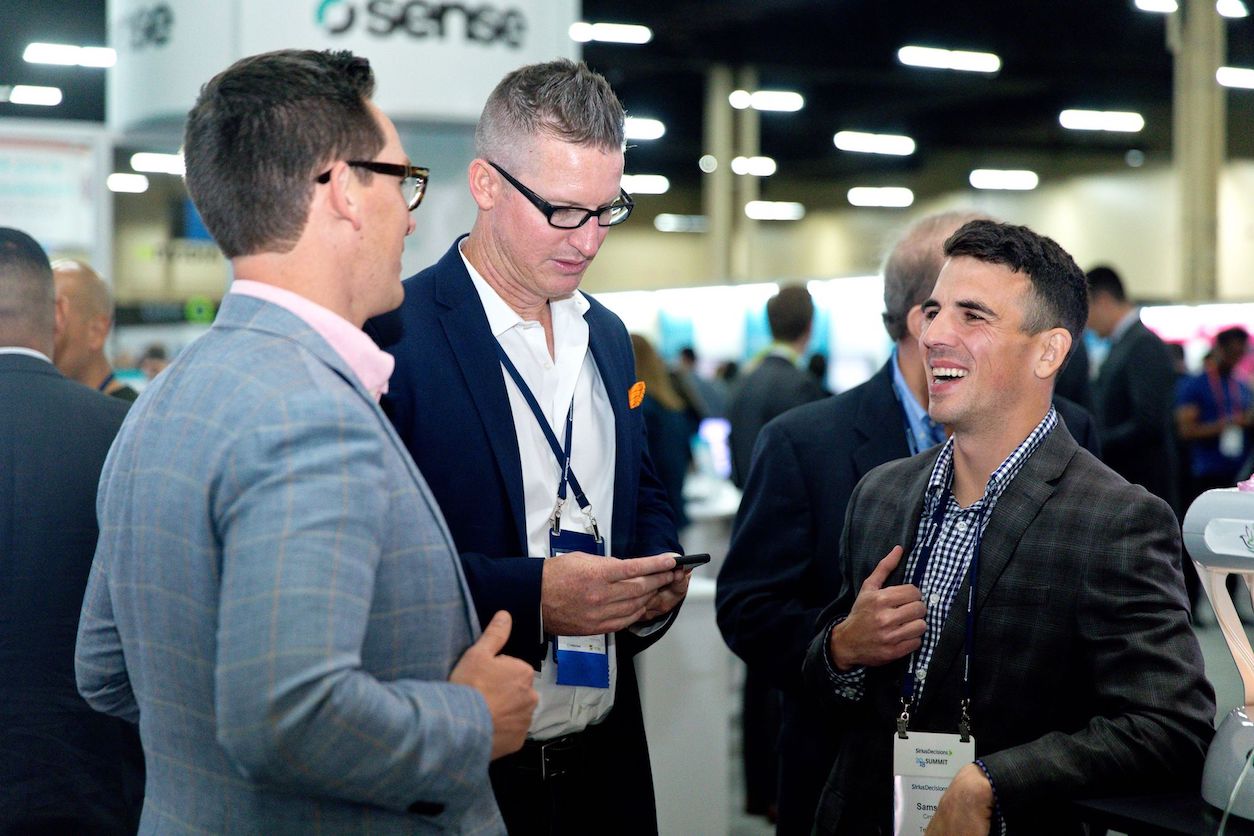 B2B sales operations leaders often spend so much of their year "underground" in planning, systems implementation and analysis that finding an opportunity to step back from the day-to-day tactical execution and think about the broader and more strategic development of the function is crucial – not just for the development of the function within an organization, but also for the personal development of leaders and their teams.
For many in this function, SiriusDecisions Summit is that opportunity! Similar to Robert Duvall in the movie, after launching plans for the new year, many of us climb out of that hole we've been in for months and stand blinking in the sunshine wondering what we're going to do without 30 spreadsheets open all the time and if our kids will still recognize us. Before jumping back down that hole for the new planning season,­ take a deep breath … and then join us at Summit 2019!
Summit provides a rare chance for sales operations practitioners to spend two or three days talking with peers about the development of the function, its future and the changing trends, while also absorbing thought leadership, ideas and practical frameworks designed to help improve each aspect within the scope of the function. Additionally, attendees are exposed to wider business ideas and trends around revenue growth, functional alignment and strategic execution.
With Program of the Year presentations, sales ops leaders hear peers present on how they've solved many of the same challenges shared by fellow attendees – whether it's how to optimize the sales force, how to appropriately compensate as the organization matures, or how to build tighter integration with marketing.
Here are a few sessions that sales ops leaders will also find particularly relevant:
Is Revenue Operations the Future of Sales Operations?
This year, we are placing a large emphasis at Summit on the future of sales operations. With the increasing growth in chief revenue officers and the demands from the CEO and the board for more effective functional integration around revenue management, Dana Therrien and Kerry Cunningham will present the keynote presentation "Revenue Operations: The Time Is Now." Dana and Kerry will also explore what this shift means when it comes to cross-functional execution. Fully realizing the benefits of revenue engine alignment has made a revenue operations capability the new mandate for companies that want to outperform their peers.
Making Your Case to Senior Executives
Functional leaders frequently struggle to fully communicate or present their case to senior executives to secure resources, drive change or achieve other desired outcomes. They fall into common traps such as not taking their executive personas into account, overcomplicating communications or getting defensive when things are not going well. Yet, as critical as these skill are, executive communications skills are rarely taught. The Summit keynote session "The Essential Secrets of Talking to Executives (and Getting What You Want)" will be presented by Phil Harrell and Monica Behncke is designed to address this gap.
As always at Summit, we don't just talk strategy, and there are a number of sessions that provide detailed practical guidance across a range of sales operations issues – from sales coverage design, sales tech stack design and how to apply artificial intelligence to drive higher conversion rates.
As a former client who attended a number of Summits before joining SiriusDecisions, I know how difficult it is to find time to step back and think about the next phase of development of the function and your career. However, Summit consistently exposed me to new ideas and perspectives that allowed me to reframe how I thought about the ongoing challenges and opportunities. It also provided a way for me to network with other leaders who faced many of the same challenges I had. It's amazing the amount of information you can exchange over breakfast, coffee or a beer with peers at an event like this – make this year the year you take that step and join us in Austin on May 5–8!
Categories