How Employees Feel About Coronavirus: Early Results From Forrester's PandemicEX Survey
Forrester's PandemicEX survey revealed the employee experience of 470 US adults working part- or full-time. Below are some of the most important early findings from the survey.
Workers Are Beginning To Translate Concern About Coronavirus Into Concern About Work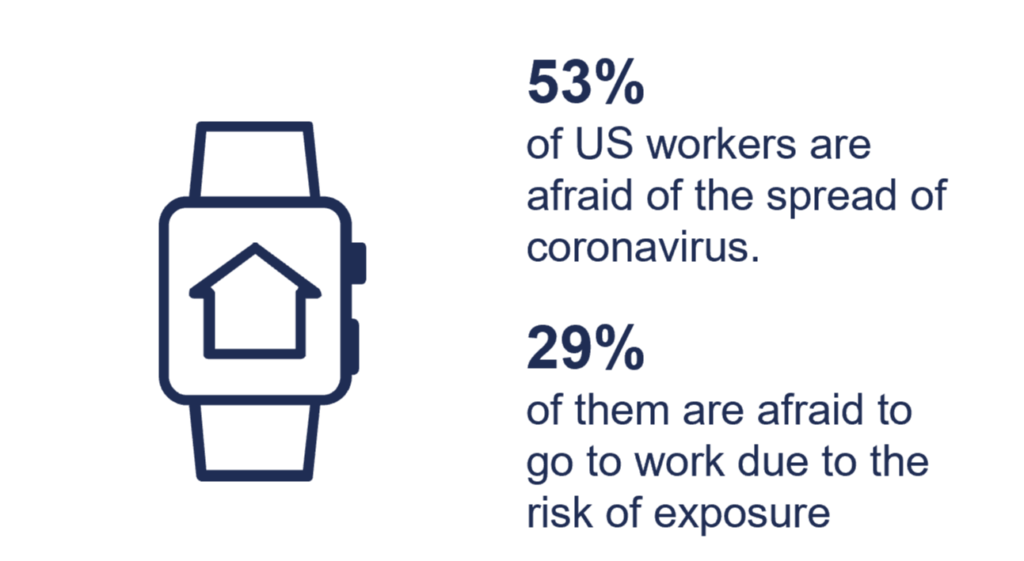 For Now, Roughly Half Of Workers Are Concerned About The Personal Impact Of Coronavirus
The novel coronavirus and the COVID-19 disease that it causes are spreading around the globe, affecting life in more than 100 countries. Our #pandemicEX research project aims to understand how employees are experiencing the spread of a virus. We surveyed a random sample of 470 US adults who work part- or full-time (fielded from March 3 to March 6).
Their responses tell us that they are aware of and concerned about the effect of the coronavirus on both their personal and work lives. In our effort to share these results with our clients, we'll be releasing analysis on an ongoing basis. Here, we start with the most basic question of employee experience: Do employees feel safe?
More than half — 53% — of workers are "afraid of the spread" of the coronavirus. For those 45 years old and up, the number rises to 63%. Both numbers are lower than the 67% of people who indicate that they "regularly read about" and stay informed about the situation.
Nearly half — or 45% — believe that their work life will disrupted by the coronavirus, whether or not they come into direct personal contact with the virus itself. Appropriately, 56% of those with some kind of management or senior role feel this will be true for them.
Short of a third — 29% — admit that they "are afraid to go to work because of the risk of exposure" to the coronavirus. Younger workers, those under the age of 45, are more likely to share this fear: 41% of them say the same.
Source:
Forrester's Q1 2020 US PandemicEX Survey 1