Customer Experience in an Augmented World
Business model changes and disruptive technologies are raising the customer experience bar
Disruptive technologies – such as augmented reality – promise limitless possibilities
CMOs should do their best to assess augmented reality in terms of customer experience and engagement
SiriusDecisions recently kicked off a series of CMO Roundtables on customer experience and engagement. These events were on the heels of the 2016 Technology Exchange, an event focused on how organizations can leverage technology to enhance alignment and outperform the competition. This led me to think about how disruptive technologies (e.g. augmented reality) will have a significant impact on B2B customer experience – and how CMOs need to lead that change in their organizations. The key is knowing how and when to act.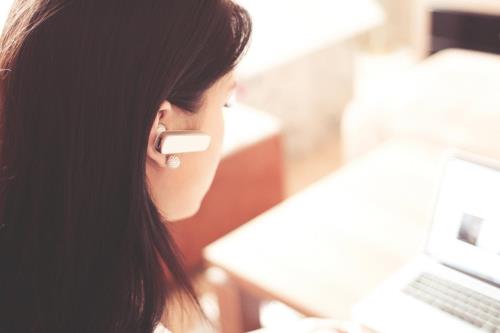 In our conversations with CMOs, we often hear that marketing efforts ansdd investments are focused on new customer acquisition. There has been little ownership of customer engagement, and whatever approach does exist is usually fragmented. However, in our recent CMO study, CMOs cited "creating or enhancing customer experience and customer engagement functions" as one of the top organizational shifts they plan to make to optimize performance during the next two years. They also cited "establishing customer communities to drive customer engagement" as the number-one area for innovation. According to the roundtable discussions, business models are changing. In the IT industry, there is an acceleration of recurring revenue models. Acquiring customers is only the first step – driving post-sale usage, retention and growth is far more important than the initial sale. There are also increased competitive pressures, and customer experience and engagement can be a powerful source of differentiation.
As CMOs are prioritizing customer experience and engagement, disruptive technologies promise limitless possibilities in the customer experience and engagement space. For example, augmented reality is a blending of virtual reality and real life, where developers create images within applications that blend in with contents in the real world. For example, Microsoft recently launched HoloLens, a headset that offers a holographic experience. In a B2B setting, this technology could bring customer focus group feedback to life in front of the participants. According to the TechX presentation "On Our Radar: Disruptive Technologies Worth Watching," the augmented reality market is big – and it has a lot of B2B applications and areas of impact (e.g. client support, client meetings, product testing and prototyping, trade show marketing). Sony, Google, Microsoft and SAP are all using augmented reality in some capacity. Additionally, the data-augmented reality can give back to an organization can be a game-changer in analyzing pre- and post-sale customer behaviors.
B2B marketers should not wait too long to consider where augmented reality may serve as a customer experience and engagement opportunity. But how does a CMO know when to fully invest? The Summit 2016 session titled "The Disruption Radar: An Advanced Warning System" revealed an assessment model that identifies the severity and stages of disruption to allow organizations to make better, action-oriented decisions. There are five stages to address disruptive trends: identify, watch, warning, act and react. According to Jay Gaines and Monica Behncke, we are at the watch stage of augmented reality, and on the cusp of the warning stage. During the watch stage, the opportunity or threat is becoming clearer (e.g. more vendors or solutions entering, increased examples of consumer behavior). But the warning stage is the most important. This is when something specific to your company happens (e.g. losing a deal, competitors moving on the solution). CMOs should begin to apply this assessment model now in order to enhance customer experience and outperform their competition.
Categories