Predictions 2021: Trust, Safety, And Inclusion Will Be At The Core Of Customer Experience
In 2021, the pandemic will affect customer experiences and the CX profession even more than it has in 2020, especially in terms of trust, safety, and inclusion.
Consumers have been jolted into a starker understanding of how contagion works in public places like stores, airports, and restaurants. So more than ever, for in-person experiences, they'll seek out brands they trust. That'll be a challenge for most companies: When Forrester surveyed consumers about their attitudes toward companies' ability to provide effective guidance through the pandemic, we found their trust to be very low — only 13% said they trusted retailers, for example.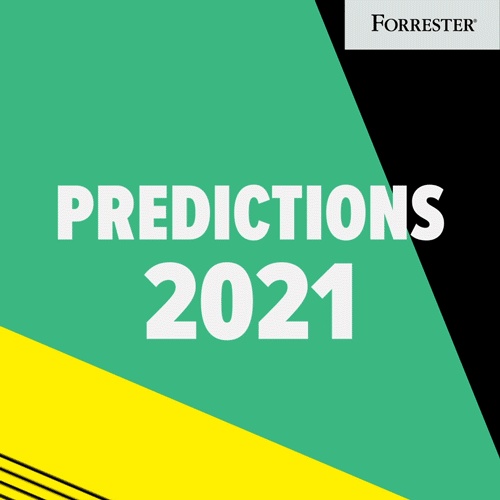 These concerns have already led companies like Target to offer services such as curbside pickup for safety's sake. But they still use technologies that require physical contact, like POS systems with buttons and signature pads. That will go away as companies transition toward interfaces that rely on voice, gesture, and proximity instead of touch — sometimes known as "zero UI." This will apply not only to in-person purchases but to other publicly shared UI controls such as ATM screens, in-store feedback buttons, checkout PIN pads, elevator buttons, smart boards, and more.
That will be good for consumers and for the companies that succeed at the transition eventually. But in 2021, companies will find that touchless interfaces are harder to design well than it seems at first blush. Most companies' websites and apps miss the mark on even some of the basics of inclusive design, and that will set them even further back when it comes to touchless interfaces.
There is a bright spot in the picture for 2021, though, having to do with a longer-term trend we've observed in companies' CX efforts.
For context: 14% of brands in our consumer survey of CX quality improved last year, and our research showed they did it mostly by finding and fixing problems, often in their back-end systems and processes. But this year, the number of brands that improved CX almost doubled, to 27%. And our research has shown they did it largely by establishing or advancing core CX competencies. These efforts are self-reinforcing because they produce business results. So this pattern will spread, and we predict that 25% of brands will achieve statistically significant advances in CX quality in 2021.
You can read our customer experience predictions for 2021 in full here. To understand the major dynamics that will impact firms across industries next year, download Forrester's Predictions 2021 guide.
Related Forrester Content