DiscoverOrg Shakes Up B2B Data Provider Market With Acquisition Of ZoomInfo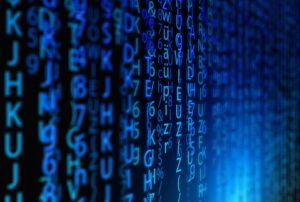 B2B marketing data provider DiscoverOrg announced on February 4 that the company is buying ZoomInfo. Our snap analysis is this is a smart move that shakes up the market and bolsters DiscoverOrg's position in it. ZoomInfo has successfully leveraged its traditional strength as contact data specialist to build out a comprehensive data-as-a-service platform that now offers a wide range of firmographic and even recently added behavioral data, as well as value-added data hygiene services. As a result, DiscoverOrg will now be able to offer its clients more and different types of data, expand its data collection methodologies, and strengthen its data management capabilities.
The company said it will offer joint customers access to both companies' data as quickly as possible but will also continue to offer the two products separately for the remainder of 2019 and eventually integrate everything to a single offering.
DiscoverOrg Bets On More Data And Services
It's also worth taking a step back to see this move within the context of larger trends we have been highlighting in our coverage of this market.
As we pointed out in our recently published Forrester Wave™ evaluation, the B2B marketing data provider market has evolved quite a bit over the last few years, and Forrester believes the vendors in this space have four paths forward:
Focus on a single or a few data types.
Provide the most data and complementary services.
Serve the needs of a single or few industries.
Build a data-agnostic data management platform.
With this move, DiscoverOrg is making a clear bet on "most data and services." DiscoverOrg had previously carved out a market position based on deep data for specific buyer roles. By adding the broad data coverage for which Zoom is known, DiscoverOrg will now be competing much more directly with other vendors also pursuing the "most data and services" strategy, such as D&B, Infogroup, and InsideView.
The Larger The B2B Organization, The More Third-Party Data Providers It Buys From
It's a truism in B2B marketing: There's no silver bullet when it comes to data. In fact, I've found in my research a near-linear relationship between the size of the company and the number of third-party data providers it works with.
So the largest B2B companies end up doing what many of the data providers themselves do: aggregate data from as many sources as possible ("everyone" is how most enterprise B2B marketers described it in my reference calls for the Wave) to do three things:
Increase the breadth and depth of their data coverage.
Create a reference matrix for comparing data across as many sources as possible to validate individual data points and improve overall data quality.
Determine which sources have the most accurate data for specific fields.
It's difficult and expensive work, but the benefits outweigh the operational drag.
Additional Disruption Ahead
It's also a business opportunity. A big part of the value proposition for the companies pursuing the "data-agnostic data management" path referenced above is that they solve these data integration and management challenges by taking on that burden for the customer. It's a tactical benefit but a real one. Marketers I've talked to say these solutions have enabled them to reduce the number of third-party data vendors they have to manage "from more than two dozen to fewer than 10."
FYI, the companies on the data management path include vendors such as Lattice Engines, Leadspace, and Radius — all of which are going all in on the customer data platform (CDP) opportunity. For more on this topic, see my New Tech report on B2B data management solutions here, and keep an eye out for my New Wave on CDPs in June. (By the way, CDPs weren't yet a thing in B2B, but we noted the attractiveness of this alternative path for data provisioning — getting data from a solution provider rather than a data provider — back in our 2017 report: "Vendor Landscape: B2B Marketing Data Providers, Q3 2017.")
To bring this back full-circle, these trends will likely lead to further consolidation in the data provider market and put more pressure on all the vendors pursuing the "most data and services" strategy — including DiscoverOrg — to strengthen their own data management capabilities. I look forward to seeing how it all unfolds.
Categories