IoT Brings Value To Your Supply Chain . . . If You Can Find The Talent
Michele Pelino and I have been digging into Forrester Analytics' Technographics® data, looking at big opportunities for the internet of things (IoT) — and identifying some of the consistent stumbling blocks to adoption.
Michele and Frank Gillett have already done some great work here, updating documents such as "Internet-Of-Things Heat Maps For Operational Excellence, 2019" on a yearly basis for the past few years. But this time, we've gone deep into a single linked set of use cases: those around the supply chain. The result has just been published as an infographic, "Forrester Inforgraphic: The Internet Of Things Delivers Value Throughout The Supply Chain."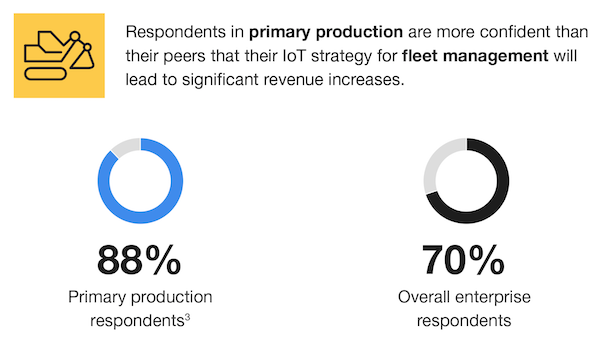 The infographic identifies broad trends across the supply chain before digging into quite specific combinations of industry and use case. Respondents in primary production industries (mining, etc.), for example, see more potential for IoT to improve revenues from their fleet management activities than their peers elsewhere.
We then look at some of the challenges, and one big one resonates loud and clear: the lack of skills. In the wholesale sector, for example, just 4% of respondents believe they have the in-house talent they need.
The infographic includes a number of similar data points, so do take a look and let us know what you think. As always, Forrester clients can schedule an inquiry call to talk about this. Anyone can schedule a briefing.
Related Forrester Content