Leading Marketing Change: Impressions of a SiriusDecisions CMO Roundtable
Change is becoming the new norm for B2B marketing leaders
SiriusDecisions roundtables facilitate discussions around change management and other critical CMO issues
It is more important than ever that CMOs not only respond to business change, but embrace and lead it
One of the perks of my role as an analyst in SiriusDecisions' CMO Strategies Service is that I get to attend our CMO Roundtables. These are invitation-only events where CMOs discuss topics that are important to them and their organizations. As a former marketing practitioner, I find that listening to them discuss best practices for solving critical issues is pure gold.
I recently got to attend a CMO roundtable on the topic of leading marketing change, which proved to be very thought-provoking and topical for our CMO community. With the accelerating pace of change in B2B organizations, it is more important than ever that CMOs not only respond to business change, but lead it.
The SiriusDecisions 2016 Global CMO Study validated the fact that change is becoming the new norm for B2B marketing leaders, with many priorities driving change in marketing strategy.
Alan Gonsenhauser and Jay Gaines facilitated the roundtable and introduced the participants to new research that SiriusDecisions has developed on change and transitions, including a new process model for change management. As they walked the CMOs through the four process stages (Scope the Situation, Plan the Change, Manage the Transition and Make it Stick), some interesting topics of conversation emerged.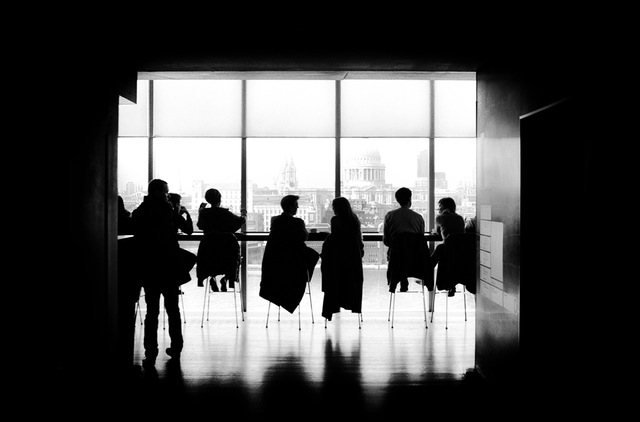 It quickly became clear that all of the CMOs in attendance were grappling with change at some level. Some were focused on rebuilding their teams for various reasons – e.g. because they were new to their organizations and assessing current competencies, or their companies were managing recent acquisitions. Some had teams that were doubling in size – yet one was pondering how to optimize marketing efforts around 600 products, with sales deals tripling in size. Another CMO was dealing with how to move from a point product sales strategy to selling integrated solutions. Most were focused on how to integrate the multiple silos of marketing they were responsible for in the midst of all of this transformation.
This group was representative of what we have heard from CMOs across industries and locations. Marcia Trask said it best: "The one constant in every B2B CMO's life is change. CMOs are seeking – and sharing – best practice ideas and lessons learned for managing change, whether that change is driven by market or economic shifts, company organizational moves, or new technology or process adoption."
The participants discussed how change unfolds differently, depending on the type of B2B organizational culture, whether led by product, sales, finance or marketing. Some commented that they were part of product-led organizations, where they mostly focused on product launches rather than on audience needs. Another mentioned his organization was led by a combination of sales and finance, with a focus on sales pipeline and profitability. Culture can dictate or, at the very least, heavily influence how change is prioritized and funded, the stakeholders required to support the transition, and where there may be resistance to change efforts. Therefore, it is critical that CMOs evaluate and factor in culture as part of their change management process.
The third step of the change management model, managing transition, sparked some good discussion on ways to motivate key influencers and overcome obstacles. Some in the group emphasized the importance of determining the metrics for change and then assigning ownership to "change ambassadors." If others own phases of the change, it strengthens overall credibility because it isn't just the CMO in control. The group attested to the fact that, due to the sales organization's focus on monthly and quarterly sales goals, getting sales on board with the change is a challenge. However, they acknowledged that (in most sales teams) there is always a pocket of forward-looking sales reps who have the potential to become good general managers. CMOs need to find those people and encourage them to get involved.
The overarching message of the roundtable was that change is a process, not an event. Strong leadership and communication with all stakeholders, especially employees (e.g. understanding how they are reacting and feeling about the change) are fundamental elements of change management. In addition to expanding their network and interacting with like-minded leaders over breakfast, I believe everyone walked out of the room more informed and prepared to tackle the challenges that were waiting for them at the office.
Learn more about our CMO Roundtables and other upcoming events!
Categories