Marketing Operations Wears Many Hats: Find The Best Fit For 2022
My son's sock drawer broke. The front-facing panel with the handle came disconnected from the rest of the drawer, and socks were scattered throughout his room. Not wanting to look at the mess any longer, I got out my drill and a few wood screws and repaired it. It wasn't perfect, but it served its purpose.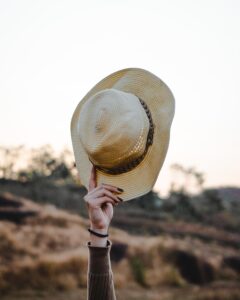 As a mom, I wear many hats: cook, mentor, counselor, driver, nurse, and so on. As of today, I can now add handyman to the list. Although I wear many hats, I have an obligation to ensure that I don't get bogged down in the quantity of responsibilities and lose sight of the most important ones that allow me to meet the ultimate goal of motherhood: raising self-sufficient, kind, generous citizens who contribute positively to society.
Marketing operations leaders are no different. We can all agree that we wear more than our share of hats and are relied upon to do many things. But it's in our best interest to ensure that we are keeping our eyes on the prize of enabling our marketing and revenue functions to perform efficiently and effectively so that we can all deliver the best possible customer experience and drive better organizational performance. To that end, Forrester has developed five planning assumptions to help you drive your marketing operations priorities in 2022 (and help marketing operations leaders stay fixated on the best hats to wear this coming year).
Focus on your customer. We work in marketing operations, which means we're predominately internally focused. But the truth is that we're trying to optimize the internal experience so we can drive a better experience externally — for our customers and prospects. One of the key ways we can do this is by establishing waterfall processes with all opportunity types in mind — from acquisition of first-time customers to retention of existing customers to cross-sell and upsell opportunities. Marketing operations should be working directly with its portfolio marketing, sales operations, and customer success operations counterparts to help design the optimal revenue mix. This starts with managing the aligned revenue planning process and facilitating the development of a revenue production plan for the organization. From there, marketing operations can begin facilitating the development of the annual marketing plan, outlining marketing's commitment to the organization to help the organization reach its goals.
Ensure that there's an optimal path to attain revenue. Once a plan is in place, marketing, sales, and customer success must operate as a single, cohesive unit to engage and close revenue opportunities. This means that these groups must work together to identify the best functional combination to optimize the waterfall process. For example, it may not be profitable for sales to reach up into the target phase of the waterfall to cold-call candidates in an effort to understand their interest in a solution. That might be a better hat for marketers to wear, using automation tools and signal detection and interpretation. Likewise, customer success should play a stronger role earlier in the waterfall for existing customer accounts that the organization is looking to retain or renew. One of the best places to get started in defining the optimal path for revenue is with Forrester's functional range of responsibilities models, waterfall process models, and service-level agreement guidance.
Rethink your metrics. Most organizations are measuring marketing's value by how much pipeline or revenue marketing is sourcing. But this metric is proven to fail — it underrepresents marketing's value, and this underrepresentation almost always leads to misinterpretation of data that suggests a reduction in marketing budget. Worse, sourcing metrics set up competition between sales and marketing when there should be partnership (see the prior bullet). Instead, marketing operations should drive a new metric for marketing performance indication: revenue lift for any opportunity type as a result of marketing activities. This metric will drive behaviors that lead to better internal marketing and sales alignment and partnership, which will ultimately improve the customer's experience and desired organizational outcomes.
Increase reliance on first-party data. Deprecation of third-party cookies is inevitable, and that deprecation will have an impact on several marketing channels and related performance analytics. In addition, data privacy regulations are forming across the globe to further protect individual data. Marketing operations must wear the hat of data steward, developing routines and practices that address data deprecation actions and ensure a companywide focus on first-party data for contacts and accounts.
Remember that process balances people and technology. Many organizations were quick to focus on organizational design and the martech roadmap but loathed the idea of diagnosing process issues. This reluctance came to bite those organizations when rapid change hit at the beginning of the pandemic. Organizations with transparent end-to-end marketing processes were able to move more nimbly and better adapt to the shift to virtual settings and new target markets than organizations that had a complex or misunderstood marketing process model. We suggest you get started by auditing critical current-state marketing processes and getting them sequenced and synchronized as closely to best practices as possible. Focusing on process innovation and optimization will enable your organization's adaptability.
Now that you know the most important hats to wear going into 2022, let Forrester assist you with the fittings. We have proven models and frameworks to help you get started and can act as a sounding board as you progress.