Predictions 2019: B2B Marketing And Sales — Mission Possible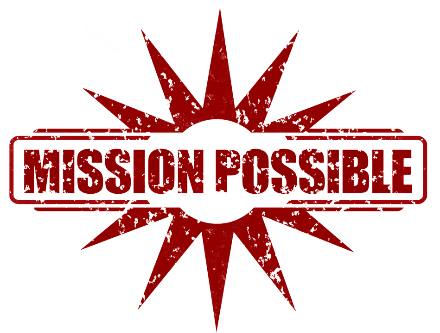 Many attendees of our B2B Marketing 2018 Forum remarked how the energy was high and the focus was driven — the marketing and sales leaders who joined us in Austin were on a mission to overdeliver on business expectations for their practice and figure out how to manage the conflicting priorities that 31% of respondents to our most recent Forrester Analytics Business Technographics® marketing survey told us are their most significant challenges.
And since 41% of all marketing and sales leaders have already bought into executing programs built with the customer's complete experience with their brand in mind, it's not surprising that our content resonated. Just one of the many comments that are starting to roll in substantiated this perception: "I appreciated the validation of many marketing efforts we are currently practicing, and Forrester also provided good research-based evidence in areas that we can use to support our efforts."
During the event, about 15% of our attendees took Forrester's marketing innovation maturity assessment (client access only), and what we saw in the results reflects leaders who are ready to deliver on their commitments to grow revenue and improve customer experience, which were respondents' top two priorities in 2019. Over half responded "yes" when asked whether they were prioritizing solving customer problems over promoting product. This marks a significant inflection point from knowing that the customer should be at the center of all planning to 61% telling us that their marketing strategies are driven by customer motivations and/or needs, not just demographic or behavior data.
Our predictions for 2019 reveal how leaders are getting down to it and accepting what may have seemed an impossible mission when they were first asked to commit to revenue goals. We predict that organizations are going to exercise their existing technology investments more rigorously to build account-based marketing programs with their current marketing automation platform. We also expect to see application of AI capabilities reach inward from today's focus on early and late stages of the journey to understand and predict mid-buying-cycle activities.
Many of our attendees agreed that filling the funnel is no longer enough for them. Instead, they are shifting focus on marketing throughout the entire customer life cycle. In fact, 39% said that marketing's programs are built with the customer's complete brand experience in mind. As leaders, you can't get this done without getting your data house in order. We predict that organizations will prioritize sales and marketing data through a customer data platform (CDP) that serves the most immediate need. Additionally, we expect to see an evolution in customer advocacy programs that can only be achieved when marketing is involved throughout customers' experiences.
Yes, there is more depth to these predictions, which I hope, if you are a client, you will read. If you aren't yet a Forrester client, read this interview I did with Forbes writer John Ellett. Either way, I'd love to hear what you think, how you think they'll impact your business, and even if you disagree or think we missed something big! (@1Carrobertson)
2019 is the year that transformation goes pragmatic. To understand the 14 major dynamics that will impact firms next year, download Forrester's Predictions 2019 guide.
Related Forrester Content
Categories