Prepare For Blockchain's Impact On The Telecommunications Sector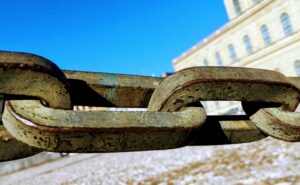 With Martha Bennett
The telecoms sector has been slower than many others to embrace the opportunities that distributed ledger technology — AKA, blockchain — has to offer. This "follower" approach is risky: The emerging virtualization of network infrastructure could enable OTT players and technology firms to launch a new wave of attacks on telcos' potential revenue opportunities. And distributed ledger technology offers the potential for new services and efficiencies for telcos and their customers. What should telcos do?
Don't limit blockchain initiatives to cost-cutting and back-office projects. Many telecom blockchain use cases focus on cost reduction and efficiency gains. Don't stop there. Investigate areas where blockchain can generate new services and revenues.
Recognize that blockchain can act as a driver for telco transformation. Blockchain isn't just a technology for telcos to roll out; it offers telcos the opportunity to take on new roles as part of their transformation into digital service providers.
Focus on those use cases where blockchain adds true value and aids simplification. Blockchain offers countless possibilities to manage data differently, but many of those don't actually require blockchain. In those scenarios, blockchain actually creates new complexities and costs. Identify and focus on those that offer real value-add.
Our new report, "Prepare For Blockchain's Impact On The Telecommunications Sector," outlines the opportunities that blockchain brings to the telecom sector. It also outlines how businesses should collaborate with telcos around blockchain.
Categories