SiriusDecisions' Top 10 Research Articles of 2019
SiriusDecisions clients look to us to provide guidance on bringing offerings to market, understanding buyers, marketing measurement and a host of other priorities

This year-end blog post reveals the 10 most read pieces of research from 2019

Our most popular research includes classics of the SiriusDecisions research canon, along with a couple newer additions expounding on core concepts

What a year it's been for best-in-class B2B research! SiriusDecisions clients expect the best in subject-matter expertise and practical insights for aligning sales, marketing and product management best practices. Although SiriusDecisions produces every piece of content with this in mind, certain pieces of research resonate especially well with our B2B community.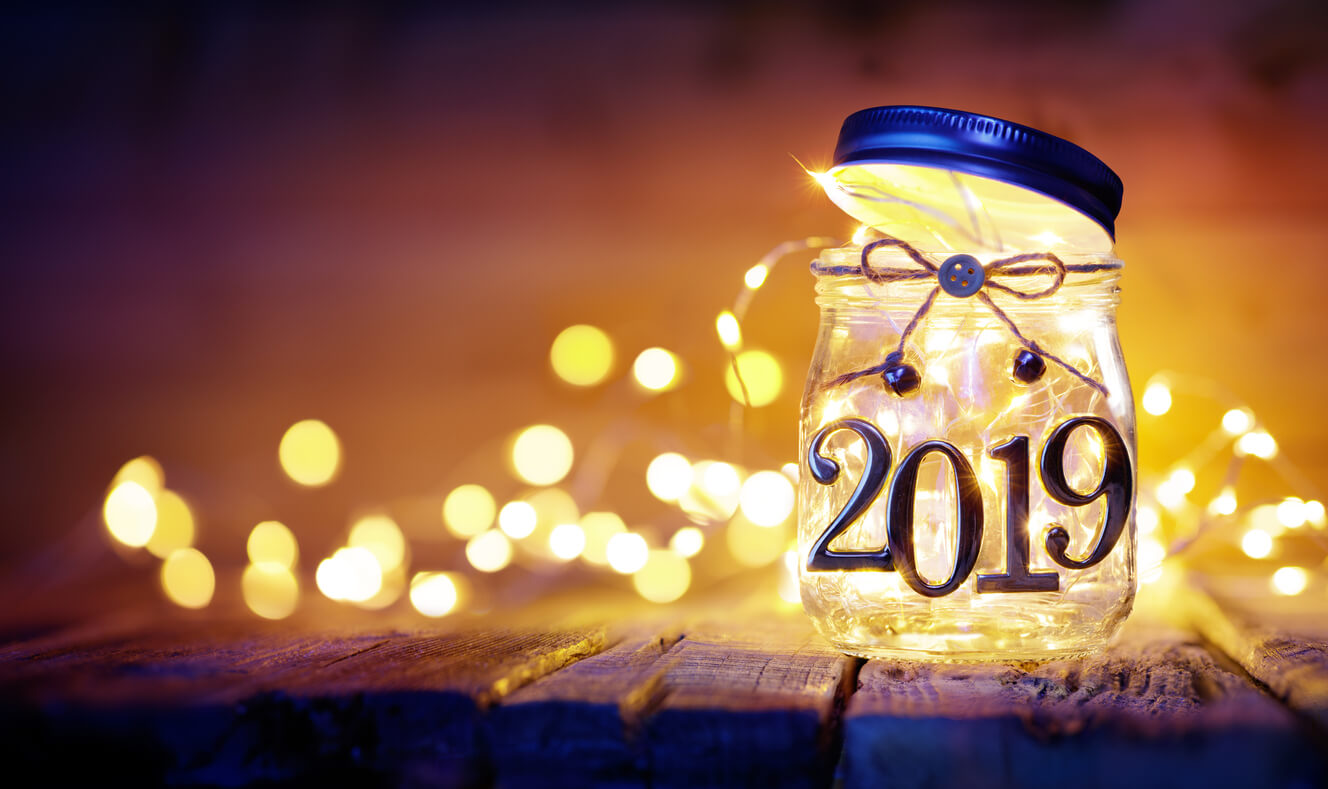 The list below shows the most read research articles from 2019. It shows a mix of classics, along with some newer entries. From this, it's clear that readers value practical insight that can help them achieve their personal, functional and organizational goals. Whether it's bringing offerings to market, understanding the needs of the buyer audience or figuring out what to measure, B2B leaders look to SiriusDecisions for guidance on every priority.
Without further ado, here are the 10 most read pieces of research for 2019:
10. The SiriusDecisions Buyer Audience Framework
When bringing an offering to market, organizations need a strategy to prioritize the right market segments, buying centers, buying groups and personas. Without this level of specificity, sales coverage may lose its way and marketing may execute campaigns and launches for the wrong audiences. After all, you might have an excellent offering that solves a whole variety of needs, but this won't matter if you don't know your audiences. A buyer audience framework is a mechanism for enforcing audience-centricity in the execution of all go-to-market activities.
Read this brief (clients only).
9. The SiriusDecisions Product Marketing and Management (PMM) Model
SiriusDecisions helps portfolio marketing leaders develop a better launch strategy for bringing products to market through our well-defined innovation and go-to-market process: the PMM model. By using this approach, organizations can bring offerings to market faster and improve the experience customers have with offerings.
It's no surprise that clients value the PMM Model, and many have shared their praise of it over the years, including Christophe Djaouani, Senior Vice President, SDL, one of our SiriusStars, who said:
The Product Marketing and Management (PMM) Model really helped us to find internal alignment for our go-to-market strategy, using our internal terminology, as well as develop a clear understanding of roles and responsibilities. This helped sales productivity and improved our technology.
Download an overview of the PMM Model here.
8. Introducing the SiriusDecisions Content Model
No matter what part of the business you're in, if you care about generating revenue, you care about content. The SiriusDecisions Content Model is a best-in-class framework companies can adopt to optimize content processes. The strength of this model shows in its appeal to clients, including Kathleen Pierce, director of content operations at Illumina. When asked about her favorite SiriusDecisions model or framework in a SiriusStars blog post, Kathleen replied:
The SiriusDecisions Content Model, which provides the insight that content creation is always dispersed across an organization and you need a group for oversight and coordination. To me, that is foundational. Some of the most heartbreaking waste of effort I've seen has occurred in the absence of content operations, when good work done by one group didn't move the needle because no one recognized the larger need. I've seen so many useful projects and programs not deliver what they could have because nobody operationalized them for the global enterprise.
Download an overview of the Content Model here.
7. Introducing the SiriusDecisions Campaign Framework
The SiriusDecisions Campaign Framework provides an integrated planning approach that organizes campaign execution around audience needs. SiriusDecisions revised the Campaign Framework in 2019 to broaden the focus on long-term audience needs around customer engagement. As Craig Moore, Executive Research Director at SiriusDecisions said in his 2019 blog post:
Running a campaign that only focuses on customer acquisition is like focusing on how much a dog costs. In today's world — whether it's software, services or tangible products — the long-term value of customers often dwarfs the value of the initial sale.
Download an overview of the Campaign Framework here.
6. The SiriusDecisions B2B Buying Decision Process Framework
In B2B, we often talk about the buyer's journey, or the process an individual or buying group goes through when deciding on a purchase. But what does that process typically look like? How should we think about it? The SiriusDecisions B2B Buying Decision Process answers those questions.
Read this research brief (clients only).
5. Core Strategy Report: The SiriusDecisions Marketing-Plan-on-a-Page Template
Planning season is always a busy time of year, and a critical one for marketing organizations. Unfortunately, many teams are hampered by the lack of standard templates or guidelines for plan development, and marketers are often unsure what a good plan should look like. The SiriusDecisions Marketing-Plan-on-a-Page Template provides a simple guide for companies of all sizes to bring clarity to the process.
I asked Craig Moore about why this planning research resonates so well:
Today's CMOs know that their marketing organizations are one of the three legs of the revenue engine stool. That's why they place such an emphasis on building a marketing plan aligned with their business objectives and on building integrated campaigns that focus on customers and buyers. They also know they can roll out the SiriusDecisions Marketing Plan on a Page and the integrated Campaign Framework to their entire organization with the confidence that comes from proven best practices.
Read this Core Strategy Report (clients only).
4. Core Strategy Report: The Anatomy of a B2B Campaign
This Core Strategy Report further develops the concepts outlined in "Introducing the SiriusDecisions Campaign Framework." It describes the components of a B2B marketing campaign and offers campaign design considerations that incorporate fundamental and advanced marketing planning concepts. It also provides more detail on the importance of campaign families: reputation, demand, enablement and engagement.
Download an overview of the Campaign Framework.
Read this Core Strategy Report (clients only).
3. The SiriusDecisions Metrics Spectrum
Across the endless galaxy of marketing data points, marketers often feel overwhelmed trying to make sense of it all. The SiriusDecisions Metrics Spectrum guides and validates the selection of appropriate measurements. Ross Graber, senior research director at SiriusDecisions and our resident measurement guru, had the following to say about the Metrics Spectrum and its value to clients:
Measuring performance is an absolute requirement for B2B leaders and practitioners. Metrics are the tools we use to communicate how our efforts contribute to business growth, and we use them to understand what needs to be adjusted and improved. Yet most organizations are drowning in the sheer volume of data points and metrics available to them. They struggle to pull together the right ones — those that create a meaningfulperformance story.
The SiriusDecisions Metrics Spectrum provides an easy-to-understand way to categorize available metrics. It gives measurement stakeholders the vocabulary to frame metrics as conveying business impacts, activity levels, direct outputs or degrees of organizational readiness. And that can be incredibly powerful when it comes to selecting the metrics best suited for understanding performance.
Read this research brief (clients only).
2. Core Strategy Report: The Demand Unit WaterfallTM
As Terry Flaherty, senior research director at SiriusDecisions, wrote, "The Demand Waterfall was designed with modular stages that define key milestones in the demand management process." In relation to the Demand Unit Waterfall, he goes on to say that it introduces a new lens to the demand management process:
Many B2B buying decisions are made by teams (buying groups), and the Demand Unit Waterfall enables marketers to track the progression of buying groups solving their business needs via demand units. This modular Waterfall also introduces additional stages to track progression earlier in the process (via target demand and active demand stages) before a direct connection with the prospective buying group has been made.
Download an overview of the Demand Unit Waterfall here.
1. The SiriusDecisions Buyer Persona Framework
SiriusDecisions helps B2B leaders pinpoint buyer needs through our proprietary Buyer Persona Framework to help clients truly know their targets. This detailed intelligence about buyers helps clients ramp up campaign performance, speed time to market, and gain better alignment with sales and marketing around buyer attributes.
This brief was the most-read piece of research of 2019. This reflects the community's understanding of what Barbara Winters, research director at SiriusDecisions, said in a recent blog post:
Invest time in talking to buyers and doing research to develop a deep understanding that will drive strong value propositions and help your demand and content teams clearly understand the target audience — what do these individuals care about, where do they typically research and gather information, and what role do they play in the buying process. Remember that personas, like people, are living concepts and need to be updated and validated continuously, so don't make them so complicated that you can't update them at least once a year.