Strikes Are Merely One Expression Of Employee Power
Walgreens pharmacists at hundreds of stores in the US are the latest employees to engage in a walkout, citing understaffing that they say places both employees and patients at risk. They're far from alone: Over 453,000 US workers (and growing) have participated in 312 (and growing) strike actions this year. They joined Kaiser Permanente workers (who walked out the week before), United Auto Workers (UAW, whose strike began September 15), and the Screen Actors Guild (SAG, striking since July 14), among others.
Europe, where strikes are expected as "a significant part of the culture of working life," has nevertheless seen dramatic escalations in 2023, too. French labor unions staged massive, months-long coordinated strikes to protest changes to France's pension laws; they failed, but unions gained members as a result of the massive strikes. A sanitation worker strike left the streets of Paris with unavoidable sights and smells, reminding everyone of organized labor's power.
It's Too Soon To Call 2023's Labor Strife A Revolution
So are strikes starting something revolutionary? Cornell researchers suggest that the UAW strike, along with SAG, might make 2023 the biggest strike year in four decades in the United States. But we can't yet tell if this heralds a new era of organized labor action:
Despite increased numbers, we need to keep US strikes in context. While the number of workers striking in the US has increased since 2018 (compared with the period of 2003 to 2017), their impact from 2018 to 2022 was muted: They were short-lived events that didn't create a huge number of idle days. While 2023 might break this trend, it's important to know that two key forces behind 2023's activity — the UAW and SAG unions — were the same entities responsible for strike activity pulses in 2000 and 2019. Whenever those two unions act, strikes appear magnified. And 2023's roughly half-million workers striking still represents only 0.3% of America's 158 million workers.
European strikes cluster into specific countries. Europe is accustomed to strikes, but its biggest general strikes all occurred before World War II. Since 2020, Finland, Belgium, the UK, and France have seen the greatest strike impacts, while other European countries have seen far fewer walkouts. In 2023, France will likely retake the top spot that it held during other eras due to the general strike over pensions, but it's unclear if this will herald an entirely new labor era. Effectively, European striking remains clustered into specific geographies and ebbs and flows over time. While 2023 might catalyze a new direction, that remains unproven as of now.
Strikes Are An Expression Of Employee Power
Unions, strikes, and walkouts matter, but they're just part of a bigger phenomenon that defines the employer/employee relationship today — what we call Employee Power. Employee Power is one of the four shocks that will reshape the future of work over the next decade. In our new report, Strikes: Just One Expression Of Employee Power, we suggest that Employee Power resembles the rise of consumer power that has occurred in recent decades. In this era of connected technologies, employees have better information, more options, and many avenues for communication — leading them to expect more from their employers than before. This resembles consumer power, a force that rose in the age of the customer thanks to new tools and sources of information that consumers can use to determine with whom they want to do business.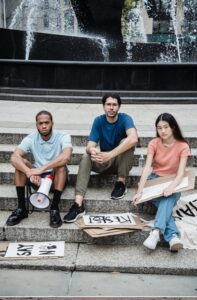 Employee Power Isn't Just "Noise" — It's A Valuable Signal
What can you do about all of this? Leaders should keep an eye on strikes but should focus their actions on a broader Employee Power framework. Employee Power in all its forms provides you with a valuable signal: It tells you that there's misalignment between management and employees on key issues. These could include safety issues such as the ones that Walgreens' pharmacists walked out over. Recently, a chocolate factory blew up because management failed to listen to employees' warnings that they smelled a natural gas leak. In other cases, you might address what Employee Power is telling you before it renders into a full-blown picket line.
We invite clients to read our new report, Strikes: Just One Expression Of Employee Power. Follow up with a guidance session if you'd like to talk further about Employee Power and strikes.