Super Bowl LIV Highlights The New Normal For Agencies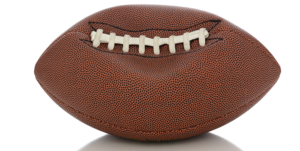 The Super Bowl is a perfect illustration of the trajectory of the advertising agency industry in transition, despite its cherished position as advertising's premier event. Super Bowl Sunday remains one of the few mass media opportunities to gather a plurality of Americans, thus a vanguard advertising showcase for the industry. Whether Amazon's lighthearted "life before Alexa," Google's heartfelt story of Google Assistant inspiring a widower, Olay's purpose-driven tribute to women, or countless others, Super Bowl Sunday plays host to the industry's best, so it's a window into the issues of the industry. And what we saw this year was a cross-section of the trends and obstacles that advertisers and agencies face. Super Bowl LIV put the new normal for agencies on full display.
The Cost Of Marketing Is Disproportionate To Its Returns
The Super Bowl illustrates the rising cost of marketing. Fox sold 77 units in record time, commanding $5.6 million per 30 seconds. The year-over-year (YoY) growth of Super Bowl ad costs far outpaces the YoY growth of audiences. From 2008–2018, the cost per 30 seconds grew an average of 5.27% YoY, while Super Bowl audiences grew at only 1.03%. Over the entire history of the Super Bowl, ad costs grew an average of 6.07% YoY versus audience growth of 3.27%. The Super Bowl is no exception to the increasing cost of marketing.
In-House Agencies Assume Agency-Of-Record-Like Status
Contrary to the notion that in-housing is cyclical, 72% of firms have in-house agencies. Nearly 90% of in-house agencies offer creative services, which were on full display during Super Bowl Sunday. No less than four spots broadcast during Super Bowl LIV were created by in-house agencies. They included Google's "Loretta" spot promoting Google Assistant, Quicken Loans' Rocket Mortgage spot, P&G's Secret, and Squarespace's ad starring actress Winona Ryder. Five years ago, the concept of in-house agencies producing Super Bowl spots was unheard of.
Brand Television Storytelling Recoils To An Elite Few
Elite creative agencies have become known for their Super Bowl TV ad skills. This year, four agencies were responsible for 20% of the Super Bowl ads. Wieden+Kennedy produced five spots for Heinz, TurboTax, Facebook, Coca-Cola, and Bud Light. Goodby Silverstein & Partners produced four commercials for PepsiCo/Frito-Lay brands Pepsi, Cheetos, Doritos, and SodaStream. VaynerMedia was responsible for four spots for Sabra, Planters, and Hard Rock Cafe/Hotels. McCann produced three spots for Microsoft and Verizon. Despite growing investments in digital advertising and customer experience, Super Bowl TV assignments have become a business unto themselves.
Advertisers And Agencies Cling To Heritage Icons
The adage "There are no new ideas" rings true considering the reemergence of brands' icons. Several advertising icons returned this year, including the 10th anniversary of Snickers' hilarious "You're not you when you're hungry" campaign, along with spots for AB InBev and Budweiser's iconic early-2000s "Whassup" campaign and Planters' Mr Peanut. It's telling that advertisers and agencies chose to recycle icons and ideas when faced with fewer venues for TV creativity.
It's also telling for the agency that the issues of the marketing world have made their way into the stratosphere of Super Bowl Sunday. But as every corner of the advertising and agency world transforms itself, brands and agencies alike should remember that creativity is the very currency of the industry — the executional electricity that makes consumers care and brands matter.
Related Forrester Content