Technology Investment: What's Old Is New Again?
SiriusDecisions surveyed 400 organizations to analyze marketing and sales technology budgets and technology adoption
Thirty-eight percent of marketing and sales organization allocate their budget equally between new technologies and existing infrastructure
More companies in the industrial sector are investing in new technologies compared to other verticals
In my last post, Technology Investment: Latest Trends in B2B, I discussed increases and decreases in B2B market and sales technology budgets and the differences between companies in different revenue bands and industries. Overall, nearly six in ten companies increased their technology budgets by five percent or more and 85 percent of companies reported increases.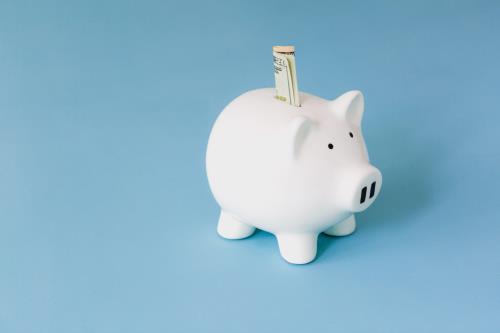 Naturally, understanding how much the technology budget is changing is important. When we drilled down further into the data – asking respondents if they allocated more toward new or existing technologies – across all revenue bands and industries, we saw that 34 percent spent more on augmenting existing technologies, 38 percent spent about the same for both, and 28 percent spent more on purchasing new technologies. In all, that's a fairly even distribution of funds and doesn't provide any sort of "A-ha!" insight; however, it does confirm that the care and feeding of current technology is as important as the next best investment.
However, when we look at the data with an industry filter, the story starts to change a bit. We spliced our data into five broad verticals: hardware, IT services, professional services (non-IT), industrial and software.
Early adopters. Historically, companies in the IT services and software industries have been early adopters of sales and marketing technologies. We can observe that these two industries have the highest number of respondents investing more heavily in existing infrastructure. Additionally, these industries also had the lowest number of respondents that report spending more on new technologies. Presumably, these companies have derived value from their existing infrastructure and identified its strengths and weaknesses, and continue to invest in the "tried and true" technologies that continue to be critical to operations and deliver solid ROI.

Balancing act. The highest number of respondents representing professional services organizations (46 percent) and hardware vendors (44 percent) are taking a more balanced approach by dividing funds equally between new and existing technologies. These companies have found value in the systems they've already invested in, but may have played it safe when it came to adopting new technologies over the last several years.
Playing catchup. Forty-two percent of industrial companies responded that more of their technology budgets are being invested in new sales and marketing technologies; that's nine percent higher than any other industry segment and 14 percent above the average. Considering that industrial companies tend to be later adopters of sales and marketing technologies, we can infer they are putting more investment in new technologies to catch up in building a modern sales and marketing infrastructure.
So, what's the optimal budget allocation for technology? How should organizations determine if more of the budget should go toward building out and optimizing the existing infrastructure vs. spending more on shiny – and potentially game-changing – new technologies? The answer isn't easy – for any company.
Making this determination involves a clear understanding of your organization's current state of technology and how that delivers against current business objectives and how it's anticipated to perform against future business objectives. In all cases, a simple assessment of the technology stack – or a full-blown technology audit – should be one part of the solution to solve this dilemma. For more on assessments, audits and road mapping check out Looking for Gaps in Your Tech Stack to find out what you might be missing.