The Top 10 Ways SiriusDecisions' Global CMO Study Can Benefit You
SiriusDecisions' 2017 Global CMO Study results are in

Data and insights from the study can benefit CMOs in multiple ways, from vetting growth strategies and validating marketing plans, to preparing for a job interview

Stay tuned for upcoming webinars on the study data and insight from our analysts
Every year, SiriusDecisions' Global CMO Study explores how B2B marketing leaders representing a variety of industries, geographies and revenue bands are adapting their marketing strategies to support their organizations' growth objectives. It examines the priorities with the greatest influence on marketing strategies planned for the next two years. Insights from the study reinforce what we believe are four key areas of focus for CMOs – marketing strategy, marketing transformation, marketing impact and organizational design and development – and highlight some of the most important issues areas that marketing leaders should address to elevate marketing's role within the organization.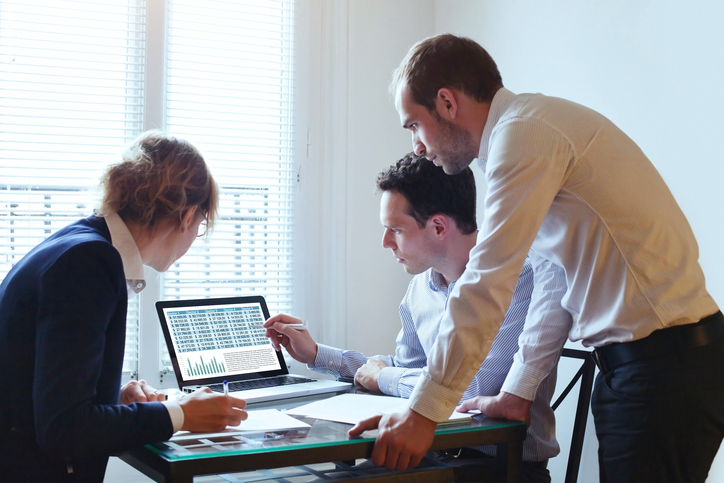 Our clients can use insights from the study in the following ways:
Compare your growth strategies to those of other organizations. The study asked respondents to rank the importance of the SiriusDecisions Intelligent Growth Model's five pillars of growth, which B2B companies can choose from or combine as a path to achieving desired growth objectives. Review these insights to spark ideas on new avenues for growth and to validate existing ones.
Avoid the pitfalls by understanding the challenges others face when tackling their biggest priorities. For example, in this year's study, CMOs rated enhancing customer experience as the top priority that will influence marketing strategy. One of the challenges related to that priority is insufficient data. Clearly, CMOs recognize the importance of data, but many CMOs have not focused on metrics collection and analysis. Access to this type of data and insight can be extremely helpful for CMOs who choose to invest in customer experience.
Validate or supplement annual marketing plans. The study examines growth strategies and organizational priorities that influence marketing strategy and the planning process. CMOs can look to the study to determine the best strategy and drive a best-in-class planning process that aligns marketing investment decisions to product, sales and business goals.
Learn where other companies are spending their marketing dollars. The study ascertains what adjustments CMOs will be making to their budgets over the next two years, and the budget increase or decrease allocations across four categories: programs, personnel, systems/tools and outsourced services.
Optimize your marketing organization. The study reveals how CMOs are driving marketing performance by deploying CMO best practices and enabling individuals and teams, as well as the workflow that ties them together. What changes they will make to their organizations and how they plan to make those changes – balancing resources, adding headcount and enhancing skills – are all part of how CMOs are driving marketing performance.
Understand how others demonstrate marketing's contribution to the business and the challenges they are facing. The biggest barrier to successfully measuring contribution is that measurement is not tied to business objectives. In many companies, there is no company-level interlock process to create consensus on how marketing will support business goals and ensure that marketing is allocating resources correctly. CMOs must begin to diagnose the problem, not just the symptoms of the problem.
Keep on top of industry trends. As CMOs are pulled in many directions, it is challenging to stay abreast of new trends and learn how others are applying them to their organizations. The study provides insight into innovations that improve productivity and overall marketing performance.
Benchmark against those in your revenue bracket, industry and geography. The study collected data from organizations across a wide range of revenue bands, industries and geographies. Clients can assess how they compare to those in similar locations and revenue brackets, not only through inquiry with an analyst, but also by expanding their benchmarking ability with SiriusDecisions Command Center® – a new performance benchmarking platform that enables you to drive strategic and tactical changes informed by insights, best-in-class frameworks, readiness and performance metrics, and dynamic peer analysis.
Compare our study findings to your own. This applies mostly to larger organizations that have resources to conduct independent primary research studies on their own. Regardless of the statistical relevance of your own data, it is always beneficial to gain access to findings from similar studies conducted by other organizations.
Be prepared by anticipating problems potential employers may want you to solve and opportunities that may bolster your career. This study may provide insight into some challenges that an organization you covet is currently grappling with. It also may trigger you to find some ways to improve your current employer's marketing organization, and thereby improve your own chances for success.
We hope you find this year's study as insightful as we have. To learn more about the 2017 Global CMO Study and other resources available to Chief Marketing Officer Strategies clients, contact us at siriusdecisions.com. You can also download our e-book that highlights some of the top findings, and stay tuned for upcoming webinars on the study data and insight from our analysts.
Categories