Three Questions to Help Create a Killer Agency RFP
Building RFPs for service providers can be a daunting and time-consuming task
There are benefits in viewing the RFP as a tool to uncover more about the service provider's approach and potential chemistry
Evaluate your RFP through three lenses to attract the types of service providers you want to work with
Requests for proposals (RFPs) are used to evaluate a broad group of service providers to narrow the field for a more thorough evaluation. Aside from the basic information that most RFPs call for (i.e. company background, case studies, team member biographies), the RFP is an opportunity to uncover important information about potential partners. RFPs should be viewed as less of a hated necessity and more as a means of getting a feel for how it would be to work with this service provider.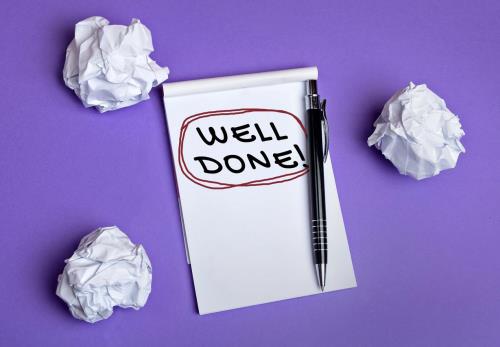 While RFP development can be a stressful process, there are ways to maximize your efforts and ensure you select the best service provider partner. Here are three questions to consider when developing the RFP:
Does this reflect the true scope of my project? Often, people spend the majority of an RFP talking about the company's background and how they've reached their current situation. Flip this and focus on what lies ahead and where the organization is headed. This is an important signal to a service provider that you're focused on the path ahead. It also shows you won't be caught up in the way things have been done in the past.
Is this flexible enough for service providers to provide recommendations? One of the major things a service provider brings to the table is that they don't work at your company and can take more of an unbiased view of the project's goals, objectives and tactics. Don't stifle the service provider's creativity by dictating how the project must be completed. Instead, encourage them to share their thoughts about how the project could be done better or how they would approach it in a different way. To do this, write questions about how they would approach a problem, rather than asking for a list of tactics. At the end of the day, you want to have a service provider onboard who intends to work beside you to meet the company's goals.
Would I respond to this RFP if I worked at an agency? This is a biggie. Would you want to work with the "you" that's on paper? Especially for smaller companies that view how they are marketing themselves to agencies, it is essential to consider if this RFP would get a team "jazzed" about working with you. Push aside the jargon, be direct and ask for their input. Agencies want to be valued partners, so use this as an opportunity to welcome them in.
What questions would you add to this list? I'm interested in hearing your feedback or tips that you have used in approaching and developing RFPs for service providers!