Turn Voice And Language Innovation Into A Conversational Strategy
To shift from brand monologues to two-way dialogues, many brands are embracing live chat and piloting marketing initiatives on new conversational interfaces such as chatbots and voice-based assistants. However, conversational marketing is not new: It is simply based on listening to your customers, incorporating feedback into your marketing strategy, and communicating back to them in the context of that moment.
Two major trends are bringing this idea back to life. To be served in their moment of need and in their choice of channel, empowered customers have shifted toward new conversational platforms. A paradigm shift in technology is also happening: Natural language will dominate computer language. In a post-web and mobile application era, brands will no longer force consumers along a predefined path; they will use conversations to understand context and personalize experiences in "customer time."
As mentioned recently at the One to One marketing conference in Biarritz, France, AI-powered conversations barely exist today, and CMOs should be wary of the chatbot hype. Most current chatbot experiences are frustrating and can even damage the brand if basic dynamic FAQs do not solve customer problems. While it is still early days for voice-based usage (and especially voice commerce), it is key to plan ahead for the emergence of voice and to anticipate the risk of disintermediation. If consumers get used to talking to a selected few voice assistants such as Amazon Alexa and Google Assistant, you risk these players becoming an even stronger intermediary between your consumer and your brand.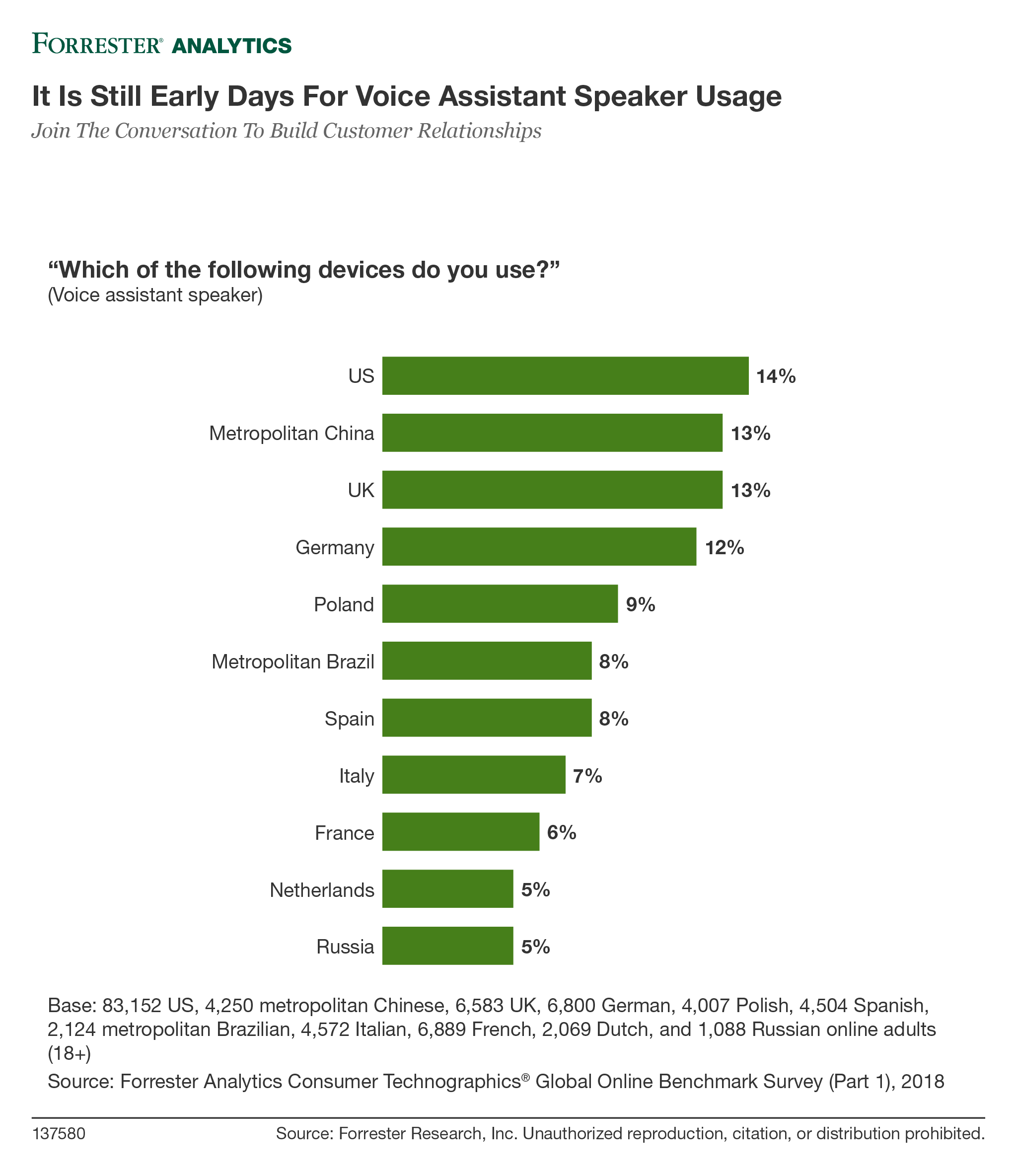 To make the most of this trend, marketers should fix their conversational basics. Here are a few recommendations for CMOs and their teams:
Analyze past conversations. Think of CRM as the digital memory of your dialogue with the customer.
Measure the conversational readiness of your customers. Don't assume that consumers want to talk to you the way they talk to friends and relatives, and measure the emotional receptivity to branded conversations.
Embody your brand values. Enable employees and partners to join the dialogue.
Contextualize the dialogue. Move conversations from customer service to the customer life cycle, and map personalized answers to the relevancy of channels and context.
To find out more, clients can access the full report, "Join The Conversation To Build Customer Relationships."
Categories