Sixteen Ways to Deliver Virtual Content Experiences When Event Plans Change
As plans or situations change, marketers must be ready to respond to the needs of their buyers, customers and partners in real time — and sustain momentum in planned programs to reach their desired outcomes

Host virtual event spaces, microsites and interaction mechanisms that align with the planned in-person event experience, with rapid iteration built into design, development and management processes

As marketers continue to innovate on their event strategy, digital properties and enabling tactic mix, it's especially important to be respectful of data privacy regulations and contact preferences
Let's face it. Things don't always go as planned. I once fell off a 10-foot mushroom on stage attempting a penché, an extreme incline on one leg. But there was a back-up plan — landing on the other foot instead.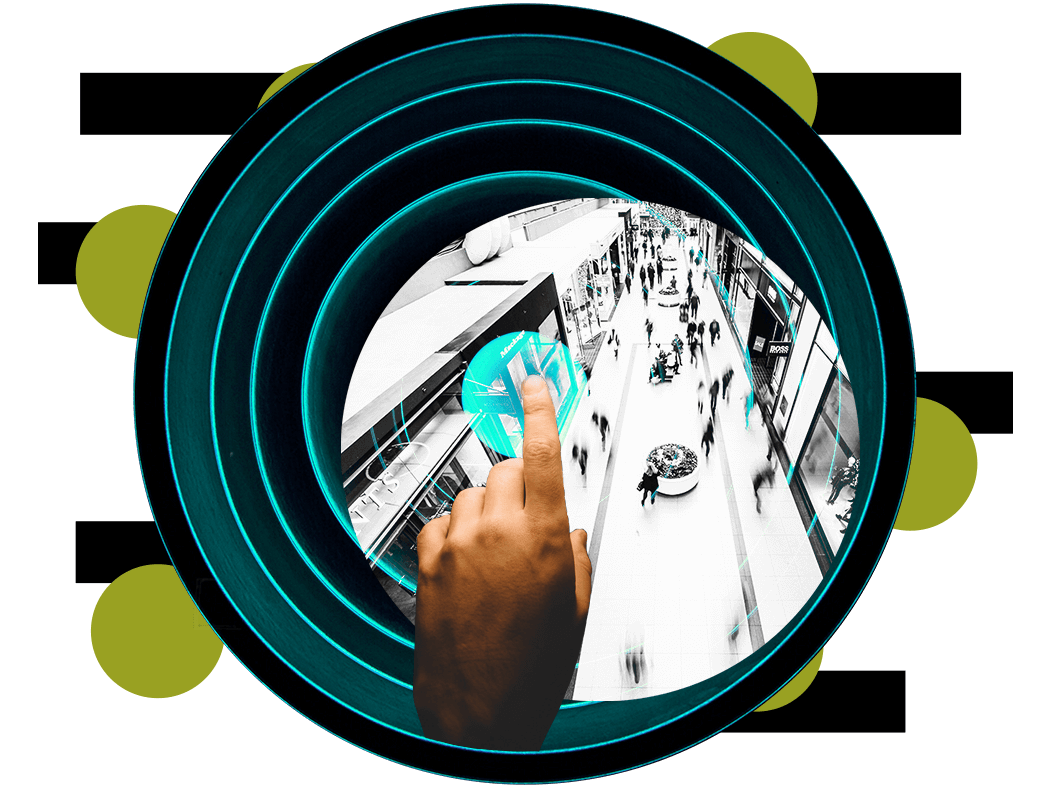 Digital interactions are the other foot to land on for any event strategy and should already be in the cadence of planned interactions before, at and after an event. As plans or situations change, marketers must be ready to shift to respond to the needs of their buyers, customers and partners in real time — and sustain momentum in planned programs and their desired outcomes.
Here are 16 things to think about to connect digital interactions to planned event strategies and their business objectives:
Align. Webinars and other virtual events should already be part of your program design and supporting tech stack. Define or refine a virtual event strategy playbook for your organization that embeds basic program and virtual event strategy best practices, carried through to execution and post-event follow-up. Account for event support (infrastructure, organizational interlocks, process), event logistics (timing, delivery, measurement) and event experience for attendees before, during and at the event for each type of event hosted. Types of virtual events to consider in the overall event portfolio include virtual tradeshows, webinars, workshops, forums, and one-to-one or one-to-many meetings.
Plan. A basic webinar program may take an average of 30 steps or more, and more than 15 applications to execute under normal circumstances with a mix of invitations, reminders, confirmations, data management, replays and so on. Take a look behind the scenes of hosting a great B2B webinar and adapt what works for your audience and programs into your virtual event playbooks. Any event may have a mix of live and on-demand content delivery and speaker-to-audience and/or peer-to-peer interaction, depending on the best fit for the event type, content and audience. Consider both synchronous and asynchronous content delivery in planning, particularly to extend virtual event content into other activation channels.
Rethink. Build dedicated digital spaces and communities for your audiences that emulate the event experience as originally designed to enable buyers on their terms and their schedules using a mix of live and on-demand content with an extended shelf life. Microsites may be designed and content adapted on the basis of the original vision for a live event experience across keynotes, content tracks and sponsor sessions, driving real-time interactivity among speakers and attendees as appropriate using features such as polls, chat, Q&A and voting. Design the architecture of dedicated virtual event spaces to align with the ideal in-person event experience, with navigation, callouts and communities reflective of content tracks and interactions on the tradeshow floor. Leverage your creative partners and service providers for ideation and rapid iteration.
Adapt. Adapt presentations into both long- and short-form digital content for ease of consumption and amplification within virtual communities. Use the concept of a content factory to operationalize strategic execution integrated into existing processes, technologies and data sources, and reduce content waste. Help speakers adapt their content and delivery to the virtual event environment and find new opportunities for speakers to engage with the audience bidirectionally in live sessions and community environments.
Enable. Provide a mix of live and on-demand, self-service event content and networking opportunities within online communities and social spaces. Use chatrooms, online communities, discussion boards and social spaces to create that "water cooler feeling," and allow customization of user profiles to help participants find one another and create more meaningful connections. Offer virtual panel discussions with a community moderator, and schedule times for virtual meetups and discussions among peers around a common topic. Build these experiences within owned platforms to ensure control over the content experience and the data, analytics and audience insights it produces.
Personalize. Virtual spaces lend themselves well to fluid agendas based on audience needs, timing and the delivery mechanisms involved. The ability to deliver a personalized, adaptive experience on web properties and virtual event platforms will be critical to enabling buyers to "choose their own adventure" through event content on microsites and web properties as they would through keynotes, track sessions and tradeshow floors. Extend that personalized experience into downstream nurture tactics such as email.
Move. Modify existing mobile event apps, content and interactive features to support the digitized experience.
Chat. Chat now, and chat often. Have a chat agent ready to take questions from visitors to the event website or mobile app. Develop chatbot playbooks for each audience segment engaged in the event strategy, execution and experience. Provide a Q&A for attendees with concierge service to support virtual content discovery and engagement. Connect sponsors and planned speakers with the most up-to-date information and resources to enable them to pivot quickly into digital engagement and content adaptation opportunities. Consider using a mix of chatbots and live agents to support these conversational interactions in real time, at scale and aligned with audience needs.
Meet. Get face time by using video chat to engage prospects and partners in casual conversation, keeping the human connection in the mix. Where these face-to-face meetings may have taken place over coffee at a live event, keep coffee in the conversation by prompting the attendee to share their mug, or send them a new one (pending data privacy regulations and contacts preferences, of course). We can learn a lot about one another through our favorite coffee mugs.
Coordinate. Leverage virtual assistants to schedule or reschedule prospect-facing meetings and deliver event-related updates and in-the-moment content.
Evolve. Now is the time to try new things when it comes to content activation. Adapt tactile product information and demonstrations into augmented experiences using virtual and augmented realities and dynamic content experiences like 360-degree video, interactive product literature and online assessment tools. Have speakers record key content sessions to be delivered via video, podcast, mobile app or voice skill purpose-built for the event. Provide custom AR filters for social media spaces like Snapchat and Instagram to enable a personalized visual connection to the event and its content. Use an anonymized visual map overlay to show where virtual attendees and community participants are coming from and help visualize their connection by role, industry and/or topic cluster. Take a look at existing content technology capabilities, business requirements and workflows required to streamline content creation, approvals, activation and governance. Leverage AI to orchestrate the optimal experience for buyers and customers.
Share. Add prompts for user-generated content where appropriate within the digital event experience and as relevant to any unifying hashtags around topics or tracks. Ask for product shots, success stories and video tips from event participants, advocates and subject matter experts. Humanize the mix by sharing selfies, dog photos (meet Trevor), and whatever else is most relevant to brand and buyer (did someone say coffee?). Extend any planned on-site contests or games into social media and direct nurture tactics as rules and regulations allow.
Play. Use techniques inspired by gamification to keep virtual audiences engaged and progressing toward their goals for information gathering, discovery and networking. Use data visualizations around trending topics and participant activity, along with interactive features such as polling and voting, different levels and paths for users.
Transcend. When it comes to at-event entertainment, the attendee experience typically includes a few parties with live music, magic, comedy, dance or other memory-making talent. Reach out to any contracted artists to see if they'd be willing to deliver an abridged version of their performance for the event audience via livestream, video or other digital platform — now is a great time to support local artists through digital platforms while exploring the boundaries of art and technology.
Connect. Keep event team members and remote workers connected and engaged through video and group chat. Make time for daily check-ins and ongoing conversations as priorities shift or new assets and event content experiences are activated using the basic principles of agile marketing and product development.
Listen. The influx of digital engagement nurtured by the modern virtual event experience and innovative engagement tactics creates an environment rich in buying signals derived from both content and community interactions. This helps marketers better understand buying groups and their behavior, and provides critical input into personalization and qualification strategies. Use these signals to connect marketing to tele to sales and determine where and how to prioritize outreach efforts. The ability to decode these digital buying signals and respond to them in real time helps savvy B2B organizations enable their buyers through relevance and responsiveness — and in doing so, support company goals and objectives.
As marketers continue to innovate on their event strategy, digital properties and enabling tactic mix, it's important to be respectful of data privacy regulations and contact preferences. Whether digital or in-person, all events must be connected to the broader campaign strategy and program mix. Marketers must also have flexible response plans in place that integrate the event experience into the broader marketing and communications playbook as situations evolve.
Click here for the latest insights and guidance for leaders to address the growing business and employee experience implications of COVID-19.
Categories