What B2B Marketing Leaders Are Measuring: Five Key Takeaways
Our 2020 Metrics Study looked at the metrics included on the leadership dashboards used by B2B marketing leaders to express performance
The selections of metrics provides a deep view into the areas of performance B2B marketing leaders are prioritizing
Differences seen between high- and low-growth organizations provide a view into how successful companies focus their performance measurement
Are you curious about what marketing leaders across B2B are measuring these days? How does it compare with what your organization is measuring? We've recently completed our 2020 Metrics Study and have some answers.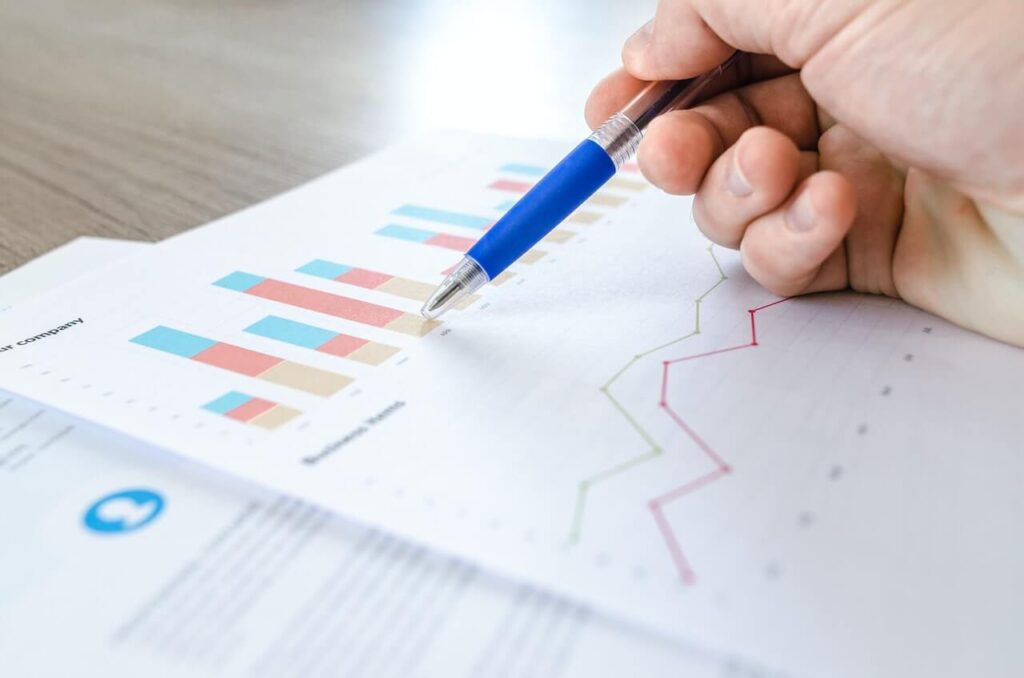 The study looked at the metrics B2B leaders use to manage performance. Instead of asking leaders their opinions on which metrics they feel are most important or have available should the need arise, we simply asked worldwide B2B leaders which metrics appear on their company's top-level dashboards. I'll focus on the data we gathered on top-level marketing dashboards, often referred to as the CMO dashboard. The findings tell us some critical things about the state of B2B marketing today:
Leadership attention is precious. Although the potential for marketing to make an impact may feel limitless, the attention of executive audiences has its limits. On average, marketing leadership dashboards present eight metrics for consistent review. This limited number emphasizes the need to stick with a crisp set of metrics that summarize marketing's value, as opposed to investing time exploring interesting — but less consequential — details. It's a balancing act to select metrics that are comprehensive, yet meaningful, so prioritize metrics that highlight marketing's performance against key growth strategies.
Sourcing metrics continue to dominate. The two most commonly used metrics B2B marketing organizations focus on are marketing-sourced revenue and marketing-sourced pipeline. Respectively, they appear in 35% and 32% of B2B marketing leadership dashboards. At least one of those two metrics appears on 48% of marketing leadership dashboards. This confirms that marketing organizations are spending a lot of their energy managing their ability to source net-new opportunities for the organization. However, sourcing isn't well aligned with many of the go-to-market strategies B2B organizations are embracing. Success with retention, account expansion, and account-based marketing programs are each poorly reflected in sourcing numbers. Combined with our observation that sourcing rates continue to decline across the industry, this finding highlights a need for marketing leaders to quickly diversify the metrics they use to more comprehensively capture the contribution of their function.
CMOs aren't emphasizing lead metrics (thankfully). When reporting to executive audiences, less than a quarter of organizations focus on lead volumes and conversion rates. While it's a good sign that most organizations are focusing on more impactful dimensions of their marketing performance, the fact these metrics show up within the top 10 metrics used at B2B organizations is concerning. What stands out is that when we look at organizations with high rates of revenue growth (> 10% per year), lead metrics have dropped out of the top 10. Higher-growth companies are less focused on reporting on leads and more focused on larger indicators of achievement. It's a lesson more companies should take to heart.
High-growth companies focus more on the customer lifecycle. Low-growth companies (those growing annual revenues by less than 5%) place an awful lot of emphasis on measuring demand mechanics. But high-growth organizations (those growing annual revenues by 10% or more) are more diversified in the metrics they choose. High-growth companies do a better job incorporating metrics that describe value created during the customer lifecycle (e.g., retention rates, customer lifetime value, customer satisfaction, customer advocacy). It shouldn't come as a surprise that companies more focused on achieving better customer outcomes are those experiencing the most success.
Top performers are minding cost efficiency. One thing that stood out is the difference I saw between the likelihood of high and low performers to use cost efficiency metrics. Customer acquisition costs and cost of efficiency of demand generation were used on 27% and 23%, respectively, of the CMO dashboards at high-performing companies. Yet only 5% and 9% of their low-growth peers monitored these same metrics. This reinforces the need for marketing organizations to highlight how well they're using the resources their organizations entrust them with — if they are going to be accountable contributors to growth.
Looking to what B2B marketing leaders are measuring provides us with a crisp view of what these leaders are valuing. By comparing the differences between high- and low-growth companies, we can gain some pointers on what focus areas are more likely to be associated with stronger performance. Yet some things continue to stand out: organizations that tune their metrics in ways that summarize marketing's impact against buyer and customer outcomes are the ones that position their organizations to succeed.