What I See Coming For The Channel In 2019
ALERT: What I See Coming For The Channel 2021 is now published!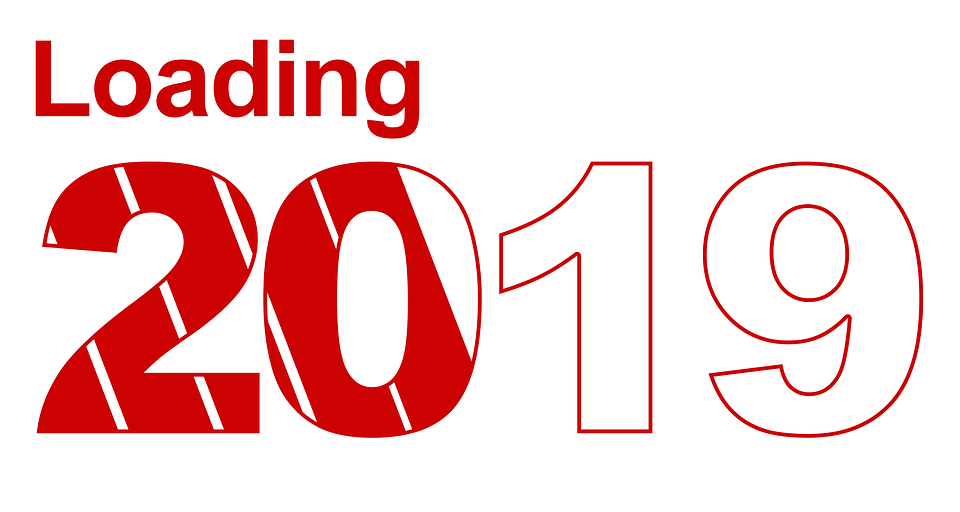 We have seen more disruption in the channel in the past 18 months than we saw in the past 37 years combined. As a review, here were my 2018 predictions.
1. Private equity will continue its sweep of the channel software space, creating some unicorns along the way.
Verdict: As mentioned in the Channel Software Tech Stack (2019) infographic, 14 out of the 100 companies from the previous year were acquired in 2018. As for any sign of slowing down, we have already had two acquisitions or rollups in the first week of January!
2. It's do-or-die time for smaller businesses and value-added resellers.
Verdict: We saw some startling statistics surface in 2018; the most shocking was that 70% of MSPs are looking for an exit. With average margins falling to 17% and 96% of MSPs unable to scale past 10 people, the traditional channel is bifurcating. The have-nots will continue to struggle in 2019, and many vendors will spend futile dollars trying to get them to cross the chasm.
3. Vendors put formal shadow-channel programs in motion.
Verdict: Riverbed started off 2018 by replacing its traditional, compliance-based program with a new performance-based program designed to reward all types of partners, business models, and various customer technology consumption preferences. The largest program on the planet, Microsoft, joined the fun in July: It added shadow-channel partner-to-partner solutions; marketplaces became the "front door" for resell; and it offered advanced specializations and up to 50% more in incentives around business SaaS apps. Most programs will follow suit in 2019.
4. Long-tail strategies finally get chucked out the window.
Verdict: With the bifurcation of the channel and hundreds of thousands of shadow-channel entrants into the tech services space, vendors are taking an ecosystem approach rather than a linear, tiered approach. Amazon Web Services, whose program has doubled each year for the past three years, has created over 100 specializations for its more than 50,000 partners in the marketplace. There are so many new line-of-business (LOB) buyers, sub-industry transformations, geographic nuances, sectors, segments, customer sizes, tech stack layers, and new business models that a gold/silver/bronze pyramid just doesn't address the permutations.
5. We reach 100,000 software companies; next stop is 1 million.
Verdict: ISV growth was off the charts in 2018. New LOB buyers are buying multiple SaaS apps to address their digital transformation goals. This combined with an abundance of capital from highly engaged angels, venture capitalists, and private equity firms to create opportunity. Marketplaces and no-code/low-code platforms will fuel ISV growth even further in 2019. With 73% of business buyers finding the web more convenient to make purchases and Forrester predicting that 17% of all B2B transactions will happen through eCommerce by 2023, the end of traditional resell will accelerate in 2019.¹
6. Hardware margins continue their slide to the bottom; SaaS downstream revenue is a savior.
Verdict: Average MSP margins dropped to 17% in 2018. With the average company having eight employees, this is basically breakeven profitability — and a shot in the arm for those entrepreneurs with technology skills that could be making 40% to 75% margins elsewhere in the technology services world. Beyond SaaS integrations, tech services firms will see sizable margin opportunities in 2019 around serverless computing, managed containers, managed security, cloud consolidation, hybrid, multi-cloud, edge IoT, open source, and robotic process automation (RPA) as an onramp to AI, as well as integrated partner-to-partner solutions.
7. A resurgence of channel partner communities occurs.
Verdict: With the rush of companies into the tech services space, the need for micro-communities is at an all-time high. New media companies, associations, vendor and distributor communities, trade shows, webinars, podcasts, and social media groups are launching weekly, and the world is getting more decentralized when it comes to influencing channel partners. The rapid rise of non-transacting influencers, advocates, and alliances means vendors must answer three very important questions about their target audience: what they read, where they go, and, most importantly, which superconnectors they follow.
8. Distributor disruption continues.
Verdict: With a flurry of recent activity — including Ingram being sold to a Chinese firm (and perhaps in sale talks again); Tech Data acquiring Avnet; and Synnex acquiring Westcon — we are in a period of flux in distribution. The financial health of the long tail and the shift in buyer preferences to marketplaces are creating headwinds for companies that are no longer the center of gravity for tech buying.
As We Turn Our Attention To 2019 And Beyond, Here Are Six Channel Trends To Watch.
1. Partners find ways to make money in emerging technology.
When surveyed in 2018, partners ranked customer opportunities in IoT, automation, AI, augmented/virtual reality, 5G, and 3D printing as near-term, profitable areas that they can pursue in 2019. For example, one of the fastest-growing places in the channel is in RPA, where companies such as Automation Anywhere, Blue Prism, and UiPath are growing significantly and adding tens of thousands of partners to their ecosystem. This is a no-code/low-code environment where partners can codify customer workflows, develop business logic, integrate dozens or hundreds of SaaS applications, and make it a repeatable business. This is the stepping stone to AI and provides a tangible opportunity that can be sold and delivered.
2. Marketplaces accelerate the decline of resell.
The partner of the future will likely not be a transacting one. It doesn't make sense to the new generation of tech buyers who make two-thirds of all new tech decisions today. As mentioned above, 73% of business buyers find the web more convenient to make purchases, and we forecast that 17% of all B2B transactions will happen through eCommerce by 2023.¹ The era of "single throat to choke" and a "trusted advisor" anchored by a single bill will be a thing of the past. The new gig economy for tech services has already begun, and partners will need to get into the conversation.
3. Ecosystems replace traditional channel programs.
In addition to the emerging marketplaces, vendors will evolve their programs past pyramid tiers and start looking at partners based on their skills around buyer types, sub-industries, geographies, sectors, segments, customer size, and the technology stack. Ecosystems will encourage partnering with other partners, as well as hyper-specialization among the millions of customer opportunities. Ecosystems will also be business-model-agnostic and allow partners to select and self-service their onboarding, incentives, certifications, co-selling, and co-marketing requirements. Programs will deploy AI components in 2019 and get better at predicting and prescribing next-best actions for channel account managers and other channel professionals.
4. Partnering with partners is the new paradigm.
With the decline of account ownership by partners, the new tech services gig economy will pair the right partners with the right skills at the right time. For example, a CMO may have five different companies installing, implementing, integrating, securing, ensuring compliance, and providing business continuity in a single solution stack. This could include a SaaS partner, a digital agency, a systems integrator, multiple ISVs, a startup, a "born in the cloud" provider, and a traditional solution provider. For every dollar they spend with a SaaS platform, they will spend four times that amount with these third parties to make the project a success.
5. We enter the third stage of sales and marketing.
With over 75% of world trade flowing indirectly, we are about to see an influx of investment in and attention on indirect sales by firms in all industries. Twenty years ago, the CRM phase took direct sales from an art to a science. At the time, over 300 CRM companies existed; we know the handful of winners today. Ten years ago, the marketing automation phase took direct marketing and added the levers and dials to demonstrate ROI for the first time. Over 100 companies consolidated down to the five or so winners we have today. The third stage now involves 106 channel software companies that will likely consolidate into five horizontal platform winners taking programs from gut feel to science. Read more about the PRM, TCMA, and channel data segments.
6. Geopolitical uncertainty takes center stage.
As I write this, Brexit was just handed a monumental defeat in the UK Parliament. The US and other countries are also going through unprecedented political turmoil. Trade wars, tariffs, and privacy concerns are creating uncertainty and trust issues with businesses and consumers.
At the same time, the indicators are still positive, with real GDP growth of 2.9% in the US and near-full employment in many countries. The 2017 tax law and 2018 fiscal budget in the US are providing modest tech spend increases and opening up capital markets, with repatriation of money for vendors. Hardware spending is now outpacing nominal GDP growth for the first time in a decade. Cloud, IoT, AI, and automation are starting to drive incremental business tech investments.
Finally, after over a decade of incredible growth, cloud's TCO is starting to be felt by customers — and the channel is benefiting.
—
Further reading:
Channel Software Tech Stack (2019) — INFOGRAPHIC
Partner Relationship Management (PRM) Comes Of Age
Through-Channel Marketing Represents The Third Stage For Sales And Marketing Leaders
Channel Data Is A Competitive Differentiator
—
¹ Forrester Analytics: B2B eCommerce Forecast, 2018 To 2023 (US)
Categories