Why Marketing Should Build Better Buyer Enablement Content
Medium to large B2B purchases often require buying groups to present business cases at multiple stages of the buyer's journey
Many buyers need help translating marketing and sales content into a business case
B2B companies can gain a competitive advantage during the buyer's journey by providing business-case tools to the buying group
One of the best buying experiences I ever had was with a company whose product was not robust. It stood out above the competition by providing content that helped me to make a complex business case to my decision-makers. I have never seen a company provide this consistently across its portfolio, and my question is, why not?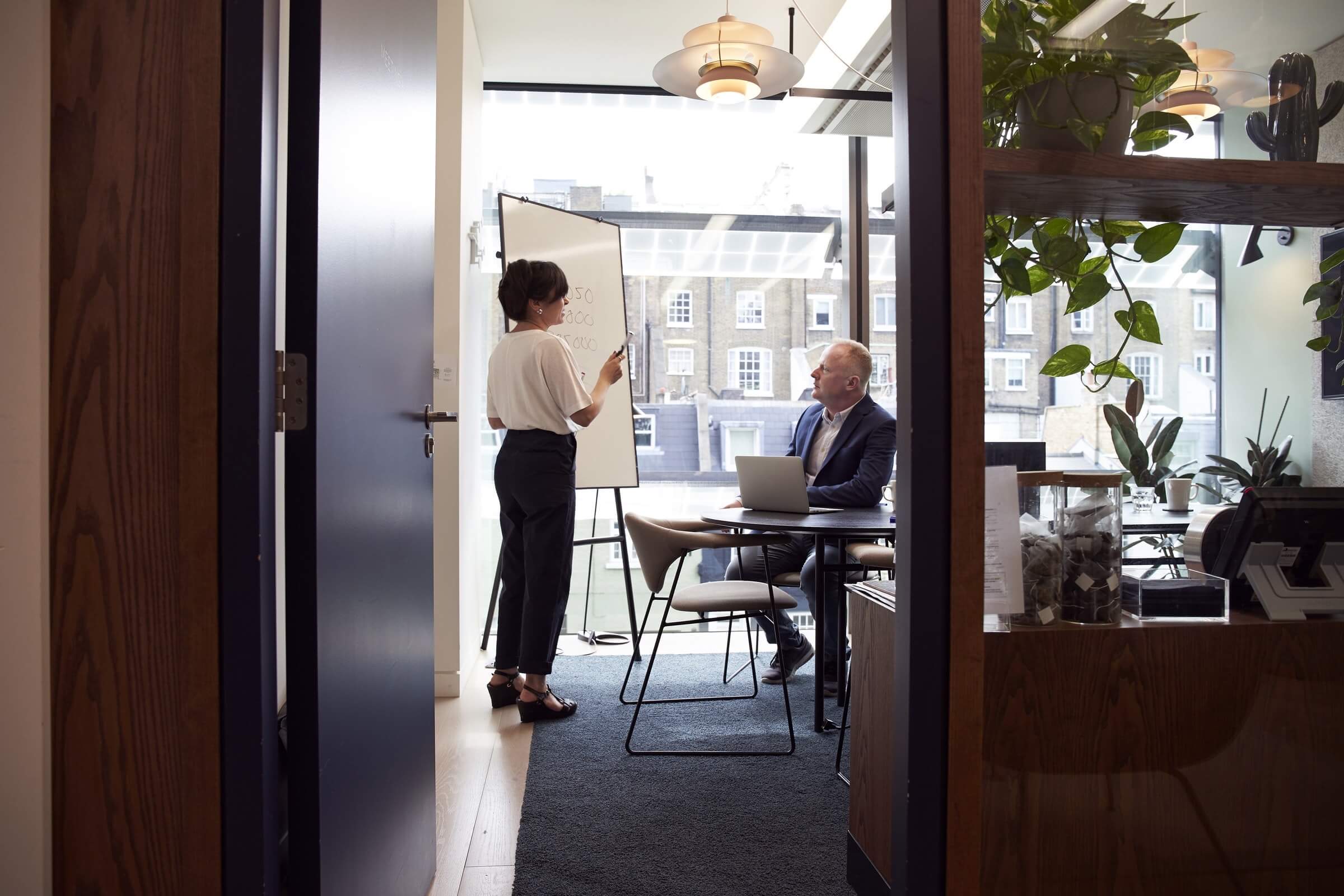 Many B2B buyers need help making a business case. According to the Forrester SiriusDecisions 2019 B2B Buying Insights Study, 81% of B2B purchases involve a buying group of three or more people, collectively embodying the buying roles of champion, decision-maker, influencer, ratifier, and user. In medium to large B2B purchases, the buying group often has to create a business case at multiple stages of the buyer's journey: justifying the initial investigation, educating people and presenting the options, recommending a solution, and defining success. Sadly, it's often a significant lift to translate standard marketing and sales content into the justification that buying groups require.
How much of a lift? Let's imagine that a small buying group from Blue Sun is considering a change, and Acme's Widget product is a contender. Acme has some pretty standard content, and Blue Sun executives have some pretty standard questions. The executives expect to see their questions answered in concise, complete business cases. Just looking at the questions and then the available content shows that the buying group has its work cut out for it.
The buyer has the following questions:
Why do we have to change anything?
How will this change help us compete?
What are our key requirements?
What are the options?
How does the Acme Widget compare to our status quo and to the competing options?
What's the cost-benefit analysis? The total cost of ownership? The break-even point?
What are the risks and mitigations?
What is the rollout plan?
What are the KPIs?
Meanwhile, Acme has the following standard marketing content:
Product page
Data sheet
Portfolio brochure
Case study
Analyst report
Technology white paper
Training and documentation
And the following sales content:
Sales presentation
Sales demo
Business proposal
Quote
Imagine how grateful the Blue Sun buying group would be if Acme provided the following four business case templates in standard office tools, partially filled out and with space to compare multiple solutions.
Initiative proposal: Business case proving that the status quo is untenable, showing that better options exist and are feasible, citing peers and thought leaders who recommend those options, and proposing that a team start investigating.
Discovery review: Business case explaining the market landscape, summarizing the organization's requirements, explaining the corresponding options in the marketplace, illustrating how peers are operating, and identifying a narrow consideration set for selection and purchase.
Purchase recommendation: Business case comparing candidate solutions and providers, showing the financials, examining what peers chose to do, and recommending a preferred solution.
Success plan: Business case laying out the organization's transition to a new state: the installation and training schedule, key performance indicators, and review cadence. Insights into how peers succeeded are a useful addition.
Integrated ROI calculators would add even more value, and a content atomization approach would make it easy for Acme to scale the tools across the product portfolio. If Acme were savvy about sales-marketing alignment, it could share the tools through its sales asset management system at the opportunity level, and collect metrics about usage, buyer engagement, and pipeline velocity. For more about supporting buyer personas during the buyer's journey, clients can read the research brief "Capturing Buying Group Dynamics in the Buying Decision Process."
All of a sudden, Acme is making it easy for the Blue Sun buying group to look like experts in front of executives. That commands respect and affinity. In the Forrester SiriusDecisions 2019 B-to-B Buying Study, buyers said that previous experience with the selling company was the most significant decision driver of vendor selection. This means that even if Acme doesn't win this sale, the positive interaction makes it more likely that it will be a candidate in subsequent opportunities.
One of my VPs used to say, "A strong brand gives buyers an irrational preference for your company," meaning that they will lean toward your offering even if the facts favor a competitor. Content plays an important role in the buyer's experience and resulting impression of your brand. Canny vendors can gain a competitive advantage by providing content that helps buying groups justify investment at every stage of the buyer's journey. By providing fair, unbiased market overviews and comparative tools, they position themselves as objective thought leaders who can frame the discussion. By translating sales and marketing information into standard business cases, they establish themselves as customer-centric and easy to do business with. At a time when customer acquisition and retention are more important than ever, those are advantages worth having.
For more information, clients can check out Forrester's research on the subject. Not a client? Contact us to learn more.
Transactional Demand: Content Strategy and Business Requirements
The SiriusDecisions Buying Groups Manifesto: Without Buying Groups, Nothing in B2B Makes Sense
Activating Buying Group Messaging
Creating Journey Maps to Enable Buying Decisions
Establishing Content Asset Type Definitions