Predictions 2023: Agency Culture — Both Superpower And Achilles' Heel — Is About To Change
Marketing agencies' infamous environment — both vibrant and relentless — is decisively undergoing a cultural makeover in how its workers work, where they work, who leads the work, and what tools they use to create it.
Agency culture is simultaneously their superpower and Achilles' heel. They are well known to be vibrant enclaves of creativity where savvy communication experts produce ideas that shape perceptions and grow markets, and yet agencies are also known for unhealthy work habits, blind eyes to diversity behind and in front of "the camera," gender inequality, and an economic model that perpetuates a dependence on inexperienced and inexpensive labor.
There's no shortage of calls for change when it comes to the downsides of agency culture. The 3% Movement strives to mentor female creative leadership across the industry. The ANA has endeavored to clean up digital advertising supply chain economics. Saturday Morning has championed ideas that bring awareness to and shift perceptions of racial bias and injustice in advertising and beyond. Each attempt has made an impact, yet the Madison Avenue milieu persists.
The Pandemic Reset Attitudes Of The Agency Workforce
Much of agencies' culture advantages (and drawbacks) prior to the pandemic came from their in-person, on-site, collaborative environments. This provided agencies the conditions for creativity and an atmosphere attractive to clients, talent, and partners. Yet a shift in the balance of employee/employer power and permanent changes to the way people work has transformed the agency experience and eroded their culture advantage. Consider the following data from the 4A's and Forrester Study Q2 2022 US Agency and Marketing Talent Survey:
Fifty-four percent of US agency workers indicate that their mental health has suffered during the pandemic.
Forty-nine percent of US agency workers indicate that they are working harder now than they did before the pandemic.
Fifty-four percent of US agency workers indicate that they prefer to work from home.
Sixty-eight percent of US agency workers disagree that they are less productive working from home.
Twenty percent of US agency workers have returned to their office full-time or most of the time.
These are stark numbers having a real impact on reviving the romance of the creative culture within the industry.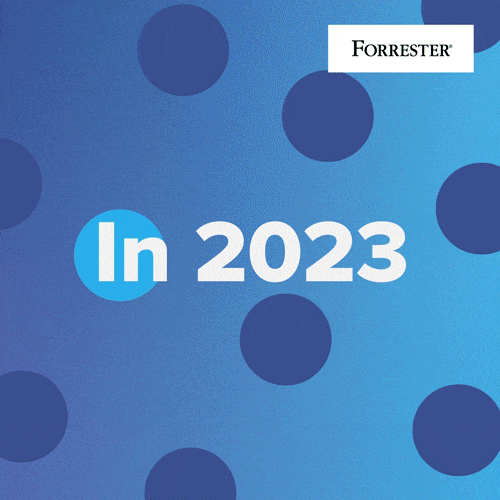 Disrupt Today's Dated Agency Culture
Most agency leaders have come to accept hybrid and remote work strategies, despite the most senior of executives clinging on to legacy ideas about the workplace. One agency CEO confesses, "We are just now coming to terms with the reality that our people don't want to return to the office in the way that we had hoped." Within this new dynamic of hybrid agency work, however, lies the opportunity for cultural change that can allow agencies to unwind the negative elements:
Break the habit of long, grinding hours. Agencies have a reputation for establishing privileges and practices to encourage long working hours. More flexible and balanced attitudes and schedules afforded by hybrid work provide agencies the opportunity to reset expectations to work smarter, not work harder.
Invite diverse perspectives to the work. Agencies actively work toward diversity in the broadest sense — ethnicity, gender, age, provenance — to provide for more thoughtful, varied viewpoints doing the work. The current rush on talent, combined with the regional flexibility of hybrid or remote work, affords agencies the opportunity to increase their diversity, equity, and inclusion efforts.
End the dependence on the apprentice labor model. The marketing services industry is built upon armies of young, ambitious interns and entry-level employees — a cycle that looks to repeat itself, as the US advertising labor market hit an all-time high of 220,000 employees this past June. The competition for talent has significantly raised agency salaries, a good start. This could be taken further with new forms of agency compensation that move away from billable hours and margins on labor.
The Next Recession Will Solidify The Agency Culture Change
I know what you're thinking: "Our employees will come back to the office in droves when the next recession hits. Let's just wait it out." Don't bet on it. The concept of anywhere work is here to stay, even for the most creative industries, as a result of shifting employee expectations, revised HR policies, and new technology to facilitate any kind of virtual work. Economic and societal structures such as altered school hours and the cost and availability of public transportation, childcare, and eldercare all impact workers' ability to manage a myriad of responsibilities. And for entry-level workers, the cost of living presents a further challenge. The top 10 most expensive US cities overlay numerous advertising enclaves, including New York, Los Angeles, and San Francisco. No, the next recession won't restore the agency culture we knew — instead, it will solidify these changes into permanence.
If you are a Forrester client and want to learn more, read our latest report, Predictions 2023: Agencies, or set up an inquiry or guidance session to further discuss.
Related Forrester Content