Announcing The Forrester Tech Tide™: B2B Payment Augmentation, Q1 2022 — How To Improve B2B Payments For Your Firm
Forrester predicts that the focus of payments innovation will shift from consumers to businesses in the decade ahead. Corporates as well as small- and medium-sized businesses will pay to alleviate friction from arcane processes and legacy B2B payments. Payment and technology providers will use a host of technologies such as AI, robotic process automation, APIs, and virtual cards to integrate, aggregate, and orchestrate services and improve interoperability across the B2B payments value chain.
B2B Payment Augmentation Blends Technology And Innovation
The expectations of B2B payment users are increasing, informed by their experience of payments as retail customers. The digitization of B2B payments currently lags behind that of consumer payments, however. B2B payment augmentation is the use of technology and innovation to help corporations and finance experts transform their B2B payment processes and improve the experiences they deliver to end users.
Forrester Focused On 14 B2B Payment Augmentation Categories
Forrester surveyed technology decision-makers, suppliers, and other subject matter experts in our search for the most important B2B payment augmentation technologies. Each of the technology categories analyzed in this Forrester Tech Tide™ meets three criteria: (1) is an important contributor to B2B payments; (2) is commercially available at enterprise scale; and (3) has (or will have) market traction. We have come up with 14 technology categories that make up B2B payment augmentation. While all these technology categories share the same goal of improving B2B payments, they differ in their business value and maturity (see graphic below).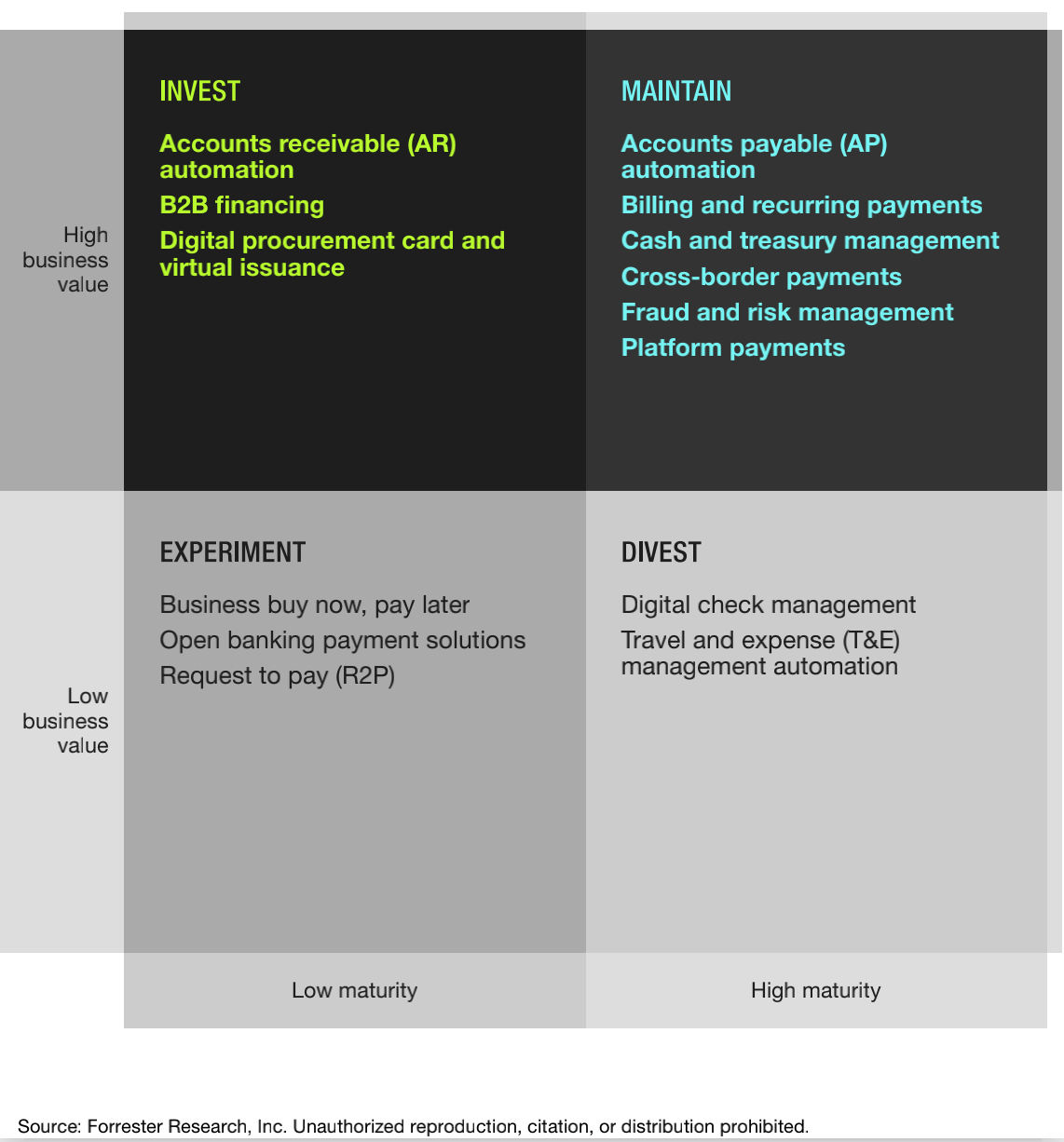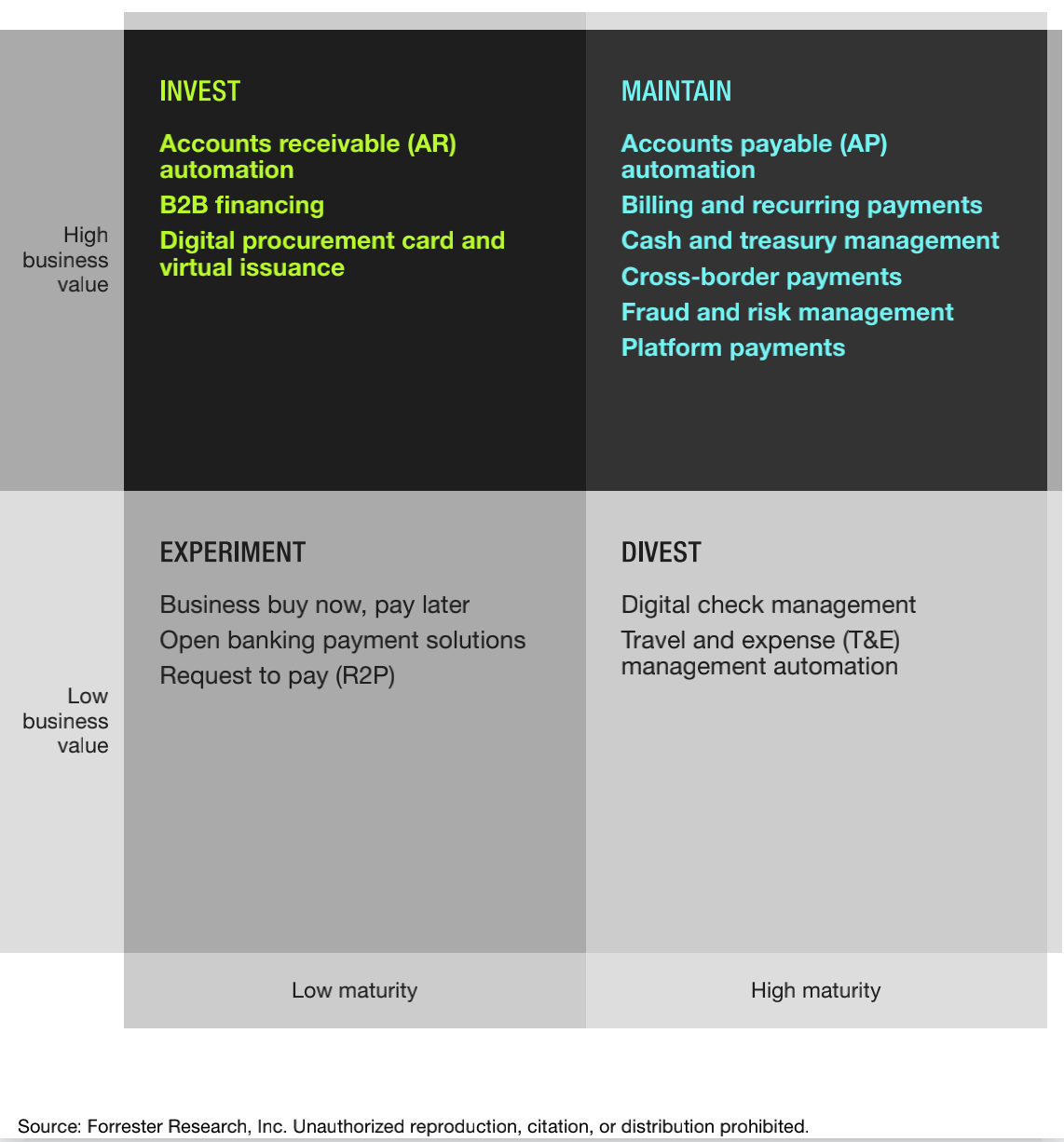 In mapping the future of the B2B payment augmentation ecosystem, we have identified some key challenges and opportunities within the industry. For instance, the complex integration is one of the biggest pain points because of the complex and multiple systems involved in the B2B payment process. Firms urgently need better integration, and this need spans most B2B payment augmentation technology categories, with many vendors looking to address it via APIs. We also find that some infrastructure-related categories such as request to pay and open banking payment solutions are very prominent in eliminating some main points such as the reconciliation challenge, but many firms still undervalue these infrastructure innovations.
Beyond being able to shape your investment approach to these technologies based on their business value and maturity, you can also find examples of representative and innovative players under each category in the full report. If you are interested in digging deeper into the findings of global B2B payment augmentation trends or want to discuss B2B payments more broadly, please schedule an inquiry.
Categories